Marc Glassman
Articles by Marc Glassman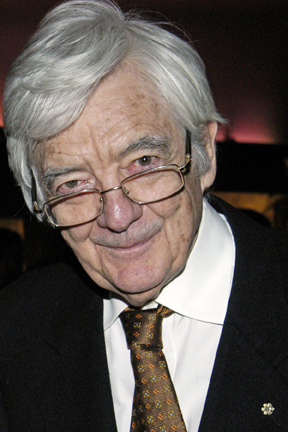 Playback 2011 Canadian Film and TV Hall of Fame: Denis Heroux
The famed producer and l'Universite de Montreal film instructor is honoured for his contributions to Canadian cinema.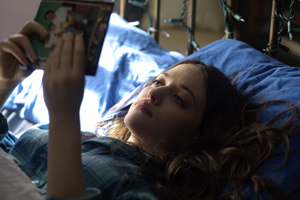 TIFF 2010: Canada First
TIFF's Canada First program offers recognition to talented filmmakers who have leapt financial and conceptual hurdles to create appealing debut features. The six directors this year will be surprising Toronto audiences and critics with a diverse crop of first films. Saving the planet on set at a time
Earth Day may only be an annual event, but a pragmatic idealist named Grant Heggie recycles movie sets year-round – and he manages to save film productions some coin in the process. Canucks shut out at History Makers
Top prize goes to ZFD's Busting the Berlin Wall NFB and Brazil shoot for the 'unimaginable'
The National Film Board's new co-operative agreement with Brazil's Ministry of Culture is a bold step into the tumultuous zone of digital media. Montreal film wins top prize at IDFA
EyeSteelFilm's Last Train Home named best feature doc at prestigious Dutch fest Barreveld behind beauty queen doc
IDFA Forum wraps with controversial story of Miss India Filmmakers defend seal hunt
Controversial doc greeted with skepticism during IDFA pitch Docmaker faces Dirty job
Alberta's Niobe Thompson and CBC promise devastating expose of oil sands at IFDA 'The rough cut was a catastrophe'
Director Denis Delestrac recalls the over-long and over-budget making of his Pax Americana at Montreal fest Last Train rolls into RIDM
Latest doc from EyeSteelFilm opens Montreal festival with a bang, tracing globalization's effects through a Chinese family Guild sounds off – composers should count too!
The Guild of Canadian Film Composers may have been operating since 1980, but it still hasn't made a point. In fact, the Canadian Audio-Visual Certification Office of the Department of Canadian Heritage won't give a producer even half a point for employing a local composer. It's something that Marvin Dolgay, the guild's president, and Maria Topalovich, its executive director, would like to see change in the near future. After all, it can affect whether a Canadian composer is employed – or not.