Kevin Ritchie
Posts by Kevin Ritchie
eOne picks up The Project, Our Family Vacation
The producer-distributor has acquired U.S. and international rights to two factual series from Toronto-based Buck Productions (Buck's Sean Buckley and The Project: Guatemala host Ray Zahab pictured).
Peacock Alley sells High Tech Rednecks, Money Moron
The Toronto-based producer/distributor has secured deals for factual titles High Tech Rednecks (pictured) and Money Moon with networks in Asia, Europe, Australia and Canada.
TIFF13: Avrich eyes Penthouse with Filthy Gorgeous
Director Barry Avrich (pictured) on uncovering the life of reclusive Penthouse magazine founder Bob Guccione for his latest doc, which world premiered at the Toronto International Film Festival earlier this week.
Crowdfunding 101: The Ghost Army
Concluding the series of crowdfunding case studies, we look at Rick Beyer's doc The Ghost Army (pictured), which Kickstarted its way to a PBS premiere.
Fire in the Blood wins top prize at DOXA
Antoine Bourges' East Hastings Pharmacy picked up the Colin Low Award for Canadian Documentary at the Vancouver documentary festival (Fire in the Blood pictured).
Hot Docs '13: Ondi Timoner talks art and entrepreneurship
During a keynote address at the Toronto festival's industry conference, the Dig! and We Live In Public director (pictured) urged fellow documentarians to adopt a tech entrepreneur's mindset.
Cover Me Canada format heads to China
Distributor Eccho Rights has inked a deal with Beijing's Enlight Media to produce a Chinese version of Canadian reality competition series Cover Me Canada (pictured).
eOne producing Michelle Williams reality series
My Sister's Keeper will follow the Destiny's Child star (pictured) as she records and releases her third solo gospel album with help from her sisters.
Hot Docs introduces matchmaking programs
The Canadian documentary film fest will offer industry delegates with works-in-progress and finished projects opportunities to connect with buyers and festival programmers through its Hot Docs Deal Maker and Distribution Rendezvous programs.
Tricon inks deals for Bitchin' Kitchen, Deck Wars
The Toronto- and L.A.-based distributor has secured deals for more than 150 hours of factual and lifestyle programming in North America, Europe, Asia and New Zealand (Restaurant Takeover pictured).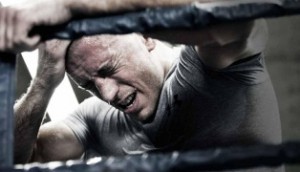 Peace Point Rights acquires UFC doc
The Canadian distributor has secured global rights to The DNA of GSP, a feature documentary about the life of UFC fighter Georges St-Pierre (pictured).
History to debut scripted series Vikings in March
The Shaw Media specialty will begin airing the nine-part drama series (pictured), an Irish-Canadian coproduction between Toronto-based Take 5 Productions and Ireland's World 2000, on March 3.