Georgia Graham
Posts by Georgia Graham
Nerve Centre returns with expanded format
The Discovery series premieres its third season Wednesday with the staging of the 100th annual Grey Cup and the opening of Toronto's Four Seasons hotel (pictured).
On Screen Manitoba announces new board
The non-profit organization revealed this year's changes to its board of directors.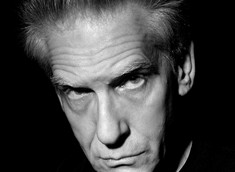 Details of TIFF's special Cronenberg Project revealed
The exhibit, to run from November until January, will include specially-commissioned works of art as well as film screenings and props from iconic movies such as The Fly. (Cronenberg pictured)
Films dominate Canadian Comedy Awards nominations
The handing out of the beaver statuette, to winners in live, film, television, radio, and internet categories, will take place in Ottawa Oct. 6 (Show host Peter Anthony pictured).
NFB announces retirement of Silva Basmajian
Basmajian has edited, produced or executive produced more than 80 films during her three decades with the board.
W Network boosts second screen experience with revamped site
The Corus Entertainment specialty network is focusing on second screen content and editorials to accompany its programming on WNetwork.com.
Fremantle Corporation inks digital deals
The Toronto-based company expands its catalogue in the digital arena through deals with FilmOn, Hulu and Hoopla (World of Wonders pictured).
CHCH announces Channel Zero Digital and a new fall lineup
New additions to the fall line-up and a growing online presence were announced Tuesday to celebrate the Hamilton network's 60th year (Spin Off pictured).
Cameras roll on Italian-Canadian feature comedy Mangiacake
Nate Estabrooks' (pictured) feature film debut, a collaboration with co-writer, producer and actor Christina Cuffari, starts production in Ottawa Friday.
Production begins on Nelvana's Trucktown
Nelvana Studio's new animated children's show Trucktown is based on the best-selling series of books of the same name.