Georgia Graham
Posts by Georgia Graham
The 2013 10 to Watch: Jordan Nahmias
A specialist in entertainment law, Jordan Nahmias is making a name for himself in the world of Canadian film.
The 2013 10 to Watch: Katie Boland
Kicking off this year's list is actor-producer Katie Boland, who, at 25 years old, has already emerged as a successful and multi-dimensional talent.
It's one helluva potluck: Proper readies MasterChef open call
Playback talks to Proper Television exec producer Cathie James about the logistics of nationwide casting for the upcoming food competition series.
Season two of The Next Step starts principal photography
Family Channel and Temple Street said that the second season will include 30 half-hour episodes as well as exclusive online content.
Summit's Divergent to get full Imax release
The Lionsgate subsidiary and Imax Corp. said Thursday that upcoming film Divergent will be released in Imax theatres.
Movie Central, TMN acquire Canadian broadcast rights to Showtime drama
The Western and Eastern Canada pay TV services picked up the rights to Showtime's Masters of Sex (pictured), premiering this September.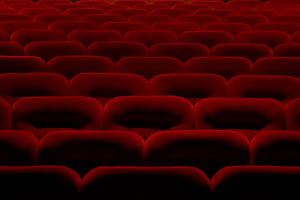 Cinemas Guzzo announces opening of two more Imax theatres
Cinemas Guzzo's deal includes the exhibitor's fourth dual-screen installation, reportedly Imax's first single-language, dual-screen installation.
Remstar, D Films add U.S. dramas to distribution slates
Remstar picks up star-studded thrillers Parkland and Dark Places, while D Films brings in The Attack (pictured).
Six seconds to the future: Continuum uses Vine to engage users
Playback talks to Chris Harris and James Milward about the ongoing online social media campaign for Showcase's Continuum.
TVO and Q Media launch multiplatform series
Pull, presented by The Agenda with Steve Paikin, will look at how digital technology is transforming the world.
Crowdfunding platforms expand Canadian ties
Kickstarter announces plans for a Canadian platform, while Indiegogo promises further Canadian currency support.
Rick Campanelli honoured with ICFF award
The ET Canada host (pictured) will receive the Italian Contemporary Film Festival's inaugural Award of Excellence.