Alan Bacchus
Sundance blog: Telefilm treats, Linklater's daring Boyhood
Alan Bacchus takes in Richard Linklater's 10-years-in-the-making film Boyhood, and notes an prevailing trend of prominent Queer/LGBT themes at Sundance.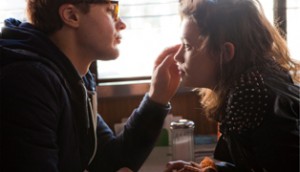 Blog: Braff's buzzy premiere, I Origins' low-budget love
Alan Bacchus weighs in on Zach Braff's (controversially) Kickstarter-funded film Wish I Was Here and is transfixed by Mike Cahill's I Origins (pictured).
Blog: Pirates, Paradise and a 'Hit' at Slamdance
Taking in some of the fest's buzzworthy docs and checking out Dane Clark and Linsey Stewart's I Put a Hit on You at the Slamdance festival.
Blog: Big stars, deep docs at Sundance
In his first day at the festival, Alan Bacchus takes a look at Peter Sattler's Camp X-Ray, Geethu Mohandas' Liar's Dice and the documentary The Overnighters.