Playback's 10 to Watch 2022: Kelsey Espensen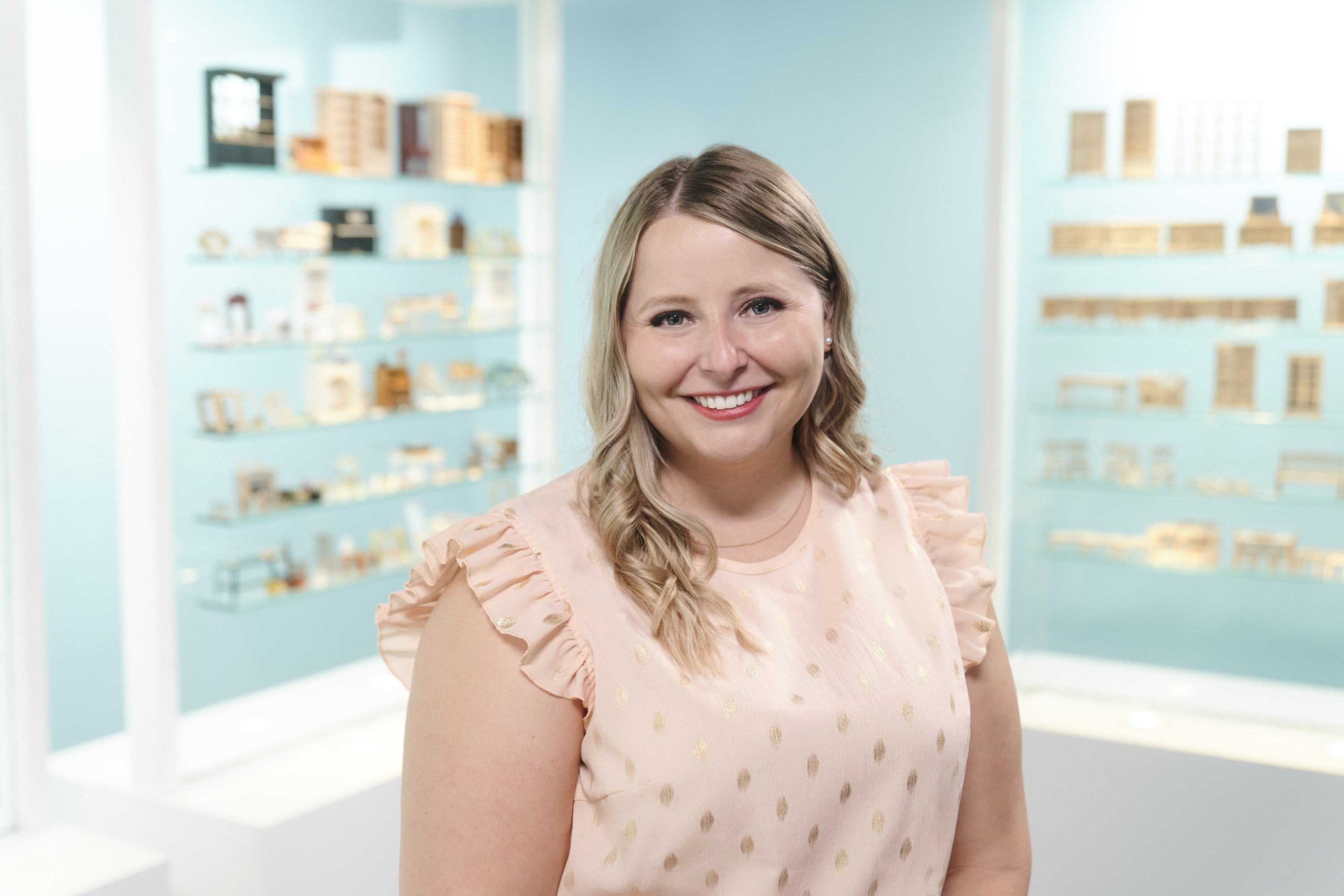 The unscripted format expert reveals the secret sauce behind creating the concepts for series such as Race Against the Tide, A Cut Above and Best in Miniature.
Playback is providing a deep dive into the careers of our 2022 10 to Watch recipients. This year's cohort were selected from 217 submissions and represent a wide array of film and TV talent as producers, writers, directors, and executives. Stay tuned for additional profiles over the next month.
When Kelsey Espensen stood on the shore of Sauble Beach, Ont., quickly writing a live two-minute segment on a local sand-sculpting competition for her local radio station, she could have never predicted it was the start of her career in television.
The 30-year old development producer at Toronto's marblemedia has a knack for creating hit unscripted formats out of unique occupations or hobbies she's encountered in her life growing up in rural Ontario, and in the three years she spent as a radio reporter for 101.7 The One.
"I drove around all of Midwestern Ontario, every single weekend for the entire summer reporting live from events, whether it was a sheep-shearing competition, a plowing match, a roller derby, a sandcastle competition, I covered it all," Espensen tells Playback Daily. "I met pretty much anybody and everybody of all walks of life."
In the few years since joining the company as a development coordinator, Espensen has created unscripted formats Race Against the Tide (CBC), A Cut Above (Discovery Canada) and Best in Miniature (CBC Gem).
Race Against the Tide, which – as the title suggests – has expert sand sculptors racing to finish works of art before the tide washes them away, has been a hit for the Blown Away prodco. Not only has it had two seasons on CBC since it first premiered in September 2021, the format has been optioned internationally in several territories, including Australia, Belgium, New Zealand and Ireland.
Espensen recalls "shaking like a leaf" when she presented her initial unscripted format ideas to marblemedia co-CEOs Mark Bishop and Matt Hornburg in her early days as a development coordinator at marblemedia. The paper included Race Against the Tide, which Bishop helped form with his idea to set it in New Brunswick's Bay of Fundy, and A Cut Above, which premiered last month on Discovery and sees expert wood carvers face-off in a competition hosted by actor Adam Beach.
The development producer first joined marblemedia as a scripted and unscripted development intern five years ago after attending Toronto Metropolitan University's Radio and Television Arts program.
Hornburg says there was a "spark" they immediately noticed with Espensen during her internship, in terms of her dedication to the work, her understanding of unscripted television, and a willingness to learn that "set her above her peers."
She was initially offered a job at marblemedia subsidiary Distribution360, but had to turn it down due to a previous commitment for another internship at Sony Pictures Entertainment. She was offered a mentorship opportunity with marblemedia instead and, not long after, a position as a development coordinator opened up. "We really wanted to take a chance on her, and we felt she was the right person to invest in," says Hornburg.
The process hasn't been completely smooth sailing. Hornburg says he initially rejected her pitch for Best in Miniature, a competition series where miniaturists create a tiny dream home room-by-room, because he felt it wasn't "populist enough" to appeal to the market. Espensen believed in the project, however, and kept working on it, pitching every few months. By the time Hornburg agreed to pitch it to broadcasters, the pitch deck was 70 pages long, according to Espensen. The series would eventually be sold to CBC for their streaming service Gem, with comedian Aba Amuquandoh set as host, and renewed for a second season.
Espensen says sticking to her convictions on ideas such as Best in Miniature often means using a "litmus test" with people outside of the industry. "If I can give them the quick elevator pitch at a party and they lean and go, 'Oh my God, I would be on the show' or 'I would watch that show,' that's how I know that my intuitions have been correct."
Outside of getting her own ideas out into the market, Espensen has helped others develop their concepts, as was the case for the recently-announced Netflix series Drink Masters. The series, which sees world-class mixologists compete in various cocktail challenges, was created by Tim Warren of Boomerang Productions. Hornburg says Espensen helped fine-tune the format of the series as co-developer.
"She's very well researched, she's very on point to ensure that the [unscripted] slate aligns with buyers' needs," says Hornburg. "She knows what's out there and she's passionate. She loves watching television and she loves making it."
Hornburg adds that Espensen's current remit is to expand marblemedia's unscripted focus to new genres. Among the new formats is a dating social experiment series currently in development with a broadcaster, which Espensen says came after she experienced a heartbreak in her personal life, as well as a food competition series and another series which she describes as "in the crime space but through a new lens."
"Development is a lot about opening up your eyes to new experiences and to look at other authentic worlds that are out there that you can explore," she says. "The more you read, the more experiences that you have, the more people you talk to and get their stories helps create this internal database of ideas that you can pull from. Being in unscripted development especially, you always have to be looking for the next thing and just be open to new ideas."