How the industry is building more diverse crews at all levels
While unions look to recruit more Black, Indigenous and people of colour workers, the production community agrees change must start at the top.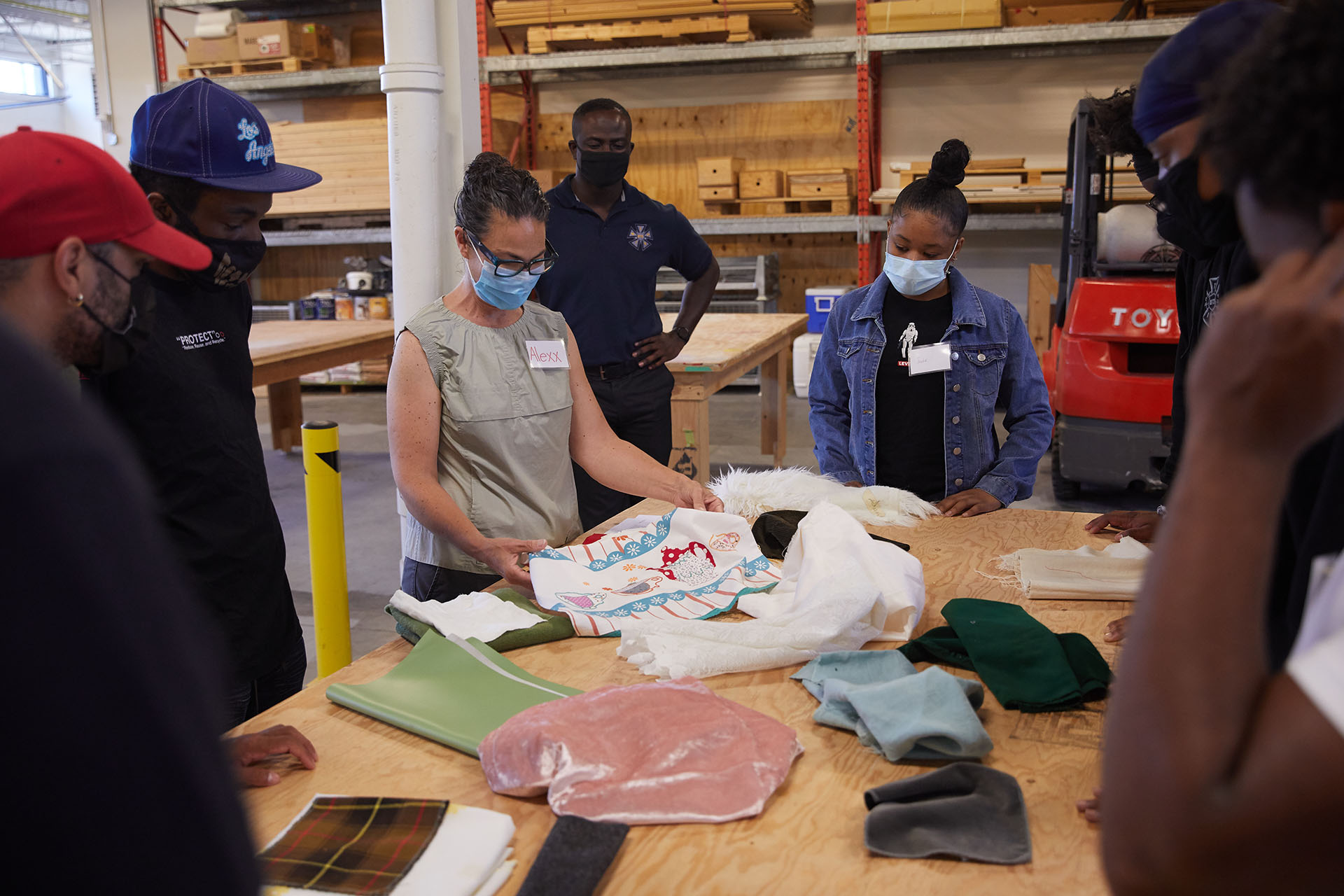 It's been another busy summer of shooting in Canada, with productions from global broadcasters, streamers and studios stretching local crew infrastructure thin. To deal with the ongoing crunch, IATSE — the union representing film, TV and live event employees — says it is doing what it can to train new workers, although resources are limited.
"We face a labour shortage and that has to change," says John Lewis, IATSE international VP and director of Canadian affairs. "We're going to get very vocal, because it's not sustainable. And it's an industry that is growing by leaps and bounds and having to address technology changes. We need some support."
Lewis wants more federal and provincial funding for training, recognizing there's also a need to ensure equal opportunity for all up-and-coming workers. One avenue for growth could be found in the area of diversity, equity and inclusion (DEI), but there is still much work to be done.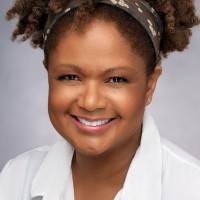 "Everyone is trying to find the talent, but [producers] need to build in training," says Tonya Williams (pictured right), who in 2000 founded the non-profit Reelworld, which two years ago launched its Access Reelworld recruitment platform for Canadian screen industry creatives and crew who are Black, Indigenous, Asian, and people of colour.
A major challenge in addressing the problem is that the sector has not traditionally tracked diversity information, although that has begun to change. In July, the Directors Guild of Canada (DGC) – which represents directors, ADs and employees in art, picture, sound and post departments – released the results of its first-ever national census. It revealed that approximately 83% of participating members identified as Caucasian, while about 18% identified as Black, Indigenous or a person of colour. Those figures are poised to grow: Statistics Canada's population projections released in 2017 showed between 34.7% and 39.9% of the working-age population (15 to 64 years) could belong to a visible minority group by 2036
Meanwhile, according to the Breaking In report from youth media network POV and the Toronto Screen Office, 75% of industry respondents in the 2019 study cited a lack of advancement opportunities as the most significant barrier to industry equity, while training programs are deemed inadequate in terms of educating participants on how to get the jobs they are being taught to do.
It seems those findings are being acted upon. Last September saw the announcement of an additional $800,000 grant from the federal and provincial governments to Toronto's xoTO Screen Industry Pathways stream. The funding was earmarked for training more than 200 Black, Indigenous and people of colour (BIPOC) participants through programs run by the Toronto Film Office and Employment & Social Services.
One of those is the Entertainment Trades Training Program for construction, grip, electric and set decoration, which sees IATSE Local 873 and union NABET 700-M UNIFOR partnering with the CEE Centre for Young Black Professionals.
"Participants are skilled when they come out and are guaranteed employment," says Lewis. "They're put in positions where they can work with experienced crew members and they're getting mentors. [Productions] are raving about the people coming on board. They bring a freshness and a new perspective on the industry."
But the industry must ensure a non-threatening environment for these new workers. The most alarming statistic in Breaking In has 100% of diverse-identifying respondents reporting workplace harassment. Lewis sees retention as just as important as recruitment, and points to a mandatory training course for all members to be implemented by Local 873.
"It talks about how we make our unions a welcoming place for all people," Lewis says. "And it talks about microaggressions and how we make our workplaces respectful and safe for everybody."
Crew diversity and training impacts above-the-line talent, as seen in a grievance filed by ACTRA against producer associations CMPA and AQPM late last year stating that productions often did not have hair and makeup artists who are properly trained to treat the textured hair and skin tones of Black, Indigenous and people of colour performers. Actors have complained of altered skin colour on screen and even damaged hair and skin due to improper treatment.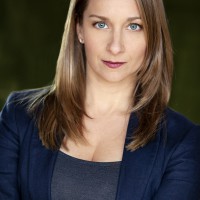 "It's a producer's responsibility to make sure they're hiring people who have adequate training in different hair textures, skin tones and facial structure," says Eleanor Noble (pictured left), president of ACTRA National.
"BIPOC members are not being treated equally. They're often having to arrive on set already made up or in fear of what's going to happen to their hair or if the makeup artist has the proper foundation palettes for their skin tone. This is a human rights issue that needs to be enforced, which we hope to achieve through arbitration."
The arbitration date is set for May 2023 and the CMPA has told Playback it "believes this is an important issue" and remains "committed to working with ACTRA, and other industry stakeholders" on the issue.
Toronto film commissioner Marguerite Pigott (pictured right) says her office's primary focus is workforce development with an emphasis on DEI. It wants to attract potential workers when they are young through a relationship with the Toronto District School Board (TDSB).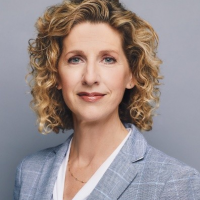 "We have a co-op program with [the TDSB] whereby students can get credits for learning on film sets," she explains. "We do outreach to make sure students are aware of the opportunities in the production industry, and we need to work with more with colleges and universities to accelerate the amount of crew that are graduating."
Step one is employing diverse crew workers; step two is "helping them accelerate through the ranks to a point where they are ready to be department heads," Pigott says. "We're working towards training for leadership role preparedness."
Not only is greater BIPOC representation among department heads needed for its own sake, but the thinking is they would hire more BIPOC crew members on their teams. The same can be said for hiring more racialized and minority individuals as key creatives.
CBC has moved on this, last year announcing that at least 30% of key creative roles on new scripted and unscripted series commissioned from indie producers would be held by BIPOC individuals or persons with disabilities. And as part of the pubcaster's latest licence renewal, the CRTC stipulated that 30%+ of CBC's programming expenditures go to indie producers identifying as part of various minority communities or Indigenous groups.
"We have the most influence on the leadership and creative roles, so that's where we're putting a lot of our focus," says Trish Williams, CBC executive director, scripted content. "We make it part of our weekly conversations with our production partners. Part of our approval process is going through hiring heads of department. It has an important place in all our conversations."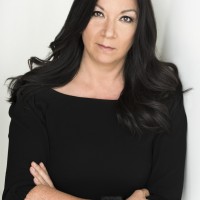 Next fall the pubcaster plans to air the five-part miniseries Bones of Crows, a century-spanning tale of a Cree matriarch who survives the residential school system and becomes a Second World War code talker. A feature-length version premiered at the Toronto International Film Festival. It is written, produced and directed by Métis creator Marie Clements (pictured left), who says the production employed 54 Indigenous crew and 61 Indigenous cast members.
"We had a mandate to hire as many Indigenous and culturally diverse crew members as possible," says Clements. "We shot on Indigenous territories, so we were able to access people and skills and resources from the community. A large percentage hadn't worked in TV. But if they did have the skills but never held [a particular] job title, we matched them with non-Indigenous people who could support them as they moved through the production."
CBC says it asks for detailed inclusion plans as early as the development phase for unscripted projects as well. "It's one of the main deliverables, along with creative, budget and financing," says Jennifer Dettman, CBC executive director of unscripted content.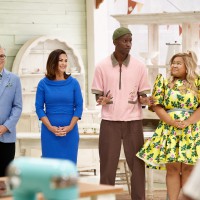 The pubcaster is offering programs to that end, including CBC New Indigenous Voices, providing emerging creators with online training from the National Screen Institute; and paid postproduction internships for black youth on The Great Canadian Baking Show (pictured right) as part of the Regent Park Film Festival's Live It to Learn It initiative.
While unions are actively putting forward BIPOC candidates to accommodate the crew needs of scripted productions, most unscripted projects are non-union, so the hiring comes down to producers and the influence of the commissioning broadcasters or streamers.
Marblemedia similarly believes that diversifying film and TV crews works from the top on down. The prodco, which operates in the scripted and unscripted spaces, has a portfolio of programs featuring BIPOC performers front and centre, from A Cut Above to Overlord and the Underwoods and youth-oriented sports competition All-Round Champion, hosted by Black Canadian Olympian Perdita Felicien (pictured left).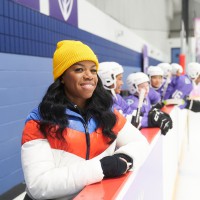 "Perdita's involved in those conversations," says Mark Bishop, marblemedia co-CEO. "She'll say, 'Let's make sure we have BIPOC representation in the hair and makeup department, and among our drivers and within our art department.' She will sometimes introduce new people to our crew. We want to make sure we're not just talking the talk and doing this just because some broadcasters say, 'Make sure you hit this quota.' We do it because we believe it's important to nurture new talent."
Producers can seek out BIPOC and minority workers through resources such as Access Reelworld and HireBIPOC.ca, another online creative and crew database.
For Reelworld's Williams it feels like she is finally seeing progress on her longtime mission.
"I felt like I was on a soapbox for 20 years screaming, but people just walked past," says Williams, an actress and producer whose organization provides training programs for producers and screenwriters who are Black, Indigenous, Asian, South Asian and people of colour, and a film festival featuring works by racialized Canadians.
"Then, all of a sudden, the crowd stopped," she continues. "And it's overwhelming. Their hunger for more information can't be satisfied. And now there's just so much to do."
Much of that work will have to be done through the willingness, patience and foresight of the production community.
"These [racialized] workers haven't had the access," Williams says. "There's no point in hiring someone and then saying, 'They're not doing a good job.' You can't compare them to someone who's had 20 years of opportunity. You have to give them 20 years to be able to fail and succeed until they're polished like others who have had the opportunity."
This story originally appeared in Playback's Fall 2022 issue