The film market is evolving faster than even the most seasoned pros can keep pace with.
Fluctuating theatrical windows and the ups and downs of the streaming world have created more uncertainty for producers, sales agents and distributors, who see the return of in-person film festivals and a higher box office as a hopeful sign of potential stability.
"We're living in this period of unknown," says Lorne Price, SVP of Montreal's Sphere Films International.
Market changes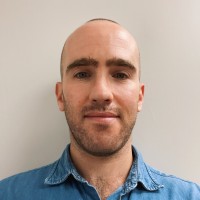 Matt Orenstein (pictured right), VP of acquisitions and strategy at Toronto-based Vortex Media, says it's been "a much different environment," noting buyers have been "evaluating films in a vacuum from home" at virtual festivals that have seen fewer films programmed and have lacked the important in-person, word-of-mouth buzz and organic deal-making.
At the same time, there have been higher prices amid inflation, general increases across the board, uncertainty around theatrical, and a lack of box office to inform the pay-TV scale, resulting in "a lot of conservatism generally from buyers."
Meanwhile, the acceleration of streamers in the past two years has made it more competitive to carve out Canada from a global or North American distribution deal.
"You've seen it at Sundance over the last couple years – streamers coming in and taking worldwide rights, or companies like IFC, who have these complementary parts to their distribution business, working in tandem with one another to provide multi-platform releases," says Orenstein.
A prime example is when Apple TV+ spent US$25 million to obtain worldwide rights to eventual Oscar Best Picture winner CODA at Sundance in 2021. Elevation Pictures co-president Noah Segal says the "overly aggressive" acquisitions from streamers showed signs of cooling at the Cannes Film Festival with more international distribution activity.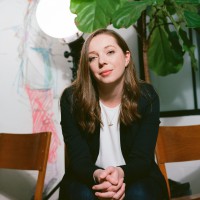 With the market being so tricky, any approach to financing "feels continually like six months to a year behind," says Toronto-based Clique Pictures founder Lauren Grant (pictured left).
"On the film side with financing, you usually had a 10%, maybe 20% gap that needed to be producer deferral or market money or something. And that market money, obviously on presales, has basically gone away, especially on dramas — probably anything but genre films."
Everyone in the industry is taking less risk, Grant notes, "which means in order to close your financing, producers and directors are putting in their fees. If we're talking about trying to build a sustainable industry, that's not sustainable."
Segal says the collapse of the medium-budget drama or comedy feature in the theatrical market has forced distributors to be strategic with presales. While blockbusters such as Top Gun: Maverick have dominated ticket sales, there are still lightning-in-a-bottle successes such as A24's Everything Everywhere All at Once. The film was a presale for Elevation, but Segal says at the time "everyone thought we were nuts."
Distributors need to have a clear criteria for the films they believe in and want to support early because "there's going to be a bunch of films that are 'wait and see' still," which means reduced opportunities for presales before going into production, Segal adds.
Distributor shuffle
The number of industry players has also shrunk. This past June, Entertainment One (eOne) ceased theatrical distribution in Canada and Spain, leaving a gap in that sector in Quebec, where eOne subsidiary Les Films Séville was one of the province's largest film distributors.
"The wind-down speaks to the broader market realities of theatrically distributing films at a certain level and scale, in addition to eOne placing a greater focus on other areas of their business with more upside," says Orenstein. "Though they have not acted as a theatrical distributor in earnest in Canada over the last few years, the films that they would have once considered for theatrical distribution will end up securing distribution elsewhere."
Meanwhile, Toronto-based distributor Game Theory Films is scaling up its capacity, bringing in additional equity to increase its acquisitions, with a particular interest in boarding projects at the development stage.
"I'm constantly at Whistler, I'm in Halifax, I'm at all of the different labs meeting with filmmakers at all stages in their development," says co-president Hilary Hart (pictured right). "That's really the ideal time for us to connect when we can still have a real [creative] input."
Co-president William Woods says Game Theory has ambitions to be the next major theatrical distributor in Canada, with a goal of triggering funding as a distributor for Telefilm features with a budget of more than $3.5 million. "Our focus is still on Canadian content, trying to leverage our relationships with Canadian producers and filmmakers and combine that with our [connections] with American agents for casting and our own creative development skillset," he says
Festivals remain relevant
Orenstein says sales agents still feel many films need a festival platform to drive deals, impact audiences and ultimately succeed. In-person festivals, in particular, are essential in making a film relevant and stick to the culture, which translates to greater theatrical success.
Vortex plans to attend festivals "in earnest with [the Toronto International Film Festival (TIFF)] and then going forward," although the overhead of travelling to festivals might be too much for smaller companies, so a continuing virtual industry component would help, he adds.
Based on the buyers Sphere's Price has spoken with, he foresees a busy market for TIFF, where his company will be the sales agent for Riceboy Sleeps and Viking (pictured above). Cannes was also busy but felt like "just a feeling out, a reintroduction," he says.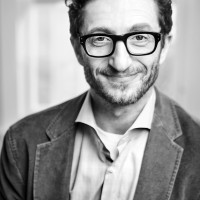 As the amount of programming rises to pre-pandemic levels, however, so too does the volume of competition. "Festivals are exciting if you're [one of] the top five films," says Elevation's Segal (pictured left). "My advice to anyone dealing with festivals is to be extremely strategic."
He says in the case of a major festival such as TIFF, a distributor is likely going to have up to 15 films on their radar for sales potential, despite the presence of more than 100 titles all vying for market buzz.
"If you aren't going to be one of the chosen few [films], just fly to L.A. and work with international salespeople."
Staying nimble
Overall, everyone has to be "very smart" about the way they spend their money, and distributors need to be more creative and thoughtful in the way they release films and target audiences, such as mixing theatrical with digital or eventizing releases, says Orenstein.
Distributors also have to contemplate not just what else is releasing in theatres, where films have a narrow release window, but also what's competing for eyeballs in the wider market – on digital, streaming platforms and television, which is "so much more sticky than film these days."
"It's an attention economy," says Orenstein. "Working with our [U.S.] partners to identify the best possible timing in service of a film is key to setting it up for success. By taking a case-by-case approach to distributing the films we acquire, it allows us to meaningfully consider as much context as possible around a release plan."
By Victoria Ahearn and Kelly Townsend
This story originally appeared in Playback's Fall 2022 issue