Hot Sheet: Departure season two hits viewership peak
CTV's The Amazing Race Canada maintained its No. 1 spot on the national TV chart for the week of Aug. 15 to 21.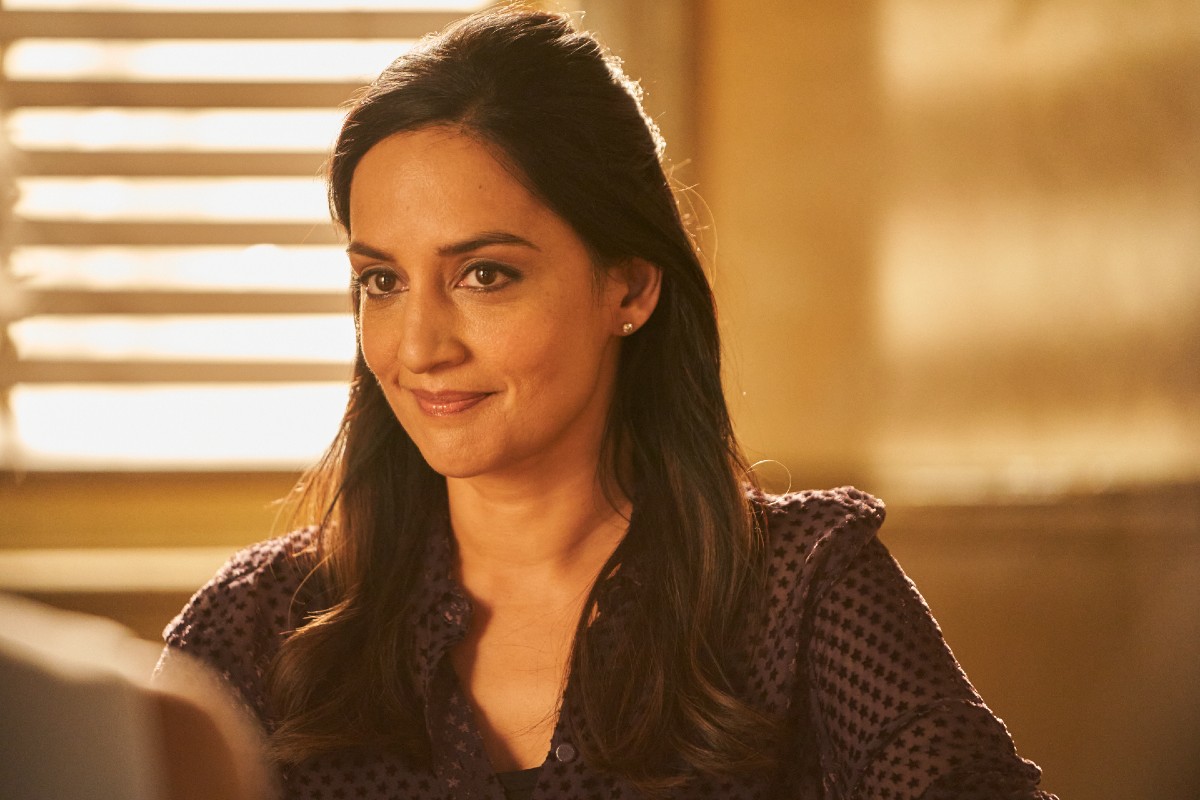 Global's Departure season two finale has soared to the top five of the national TV chart.
The suspense drama coproduced by Toronto's Shaftesbury and Ireland's Deadpan Pictures hit its highest ratings and ranking of the season for the week of Aug. 15 to 21, according to Numeris. The series, which stars Archie Panjabi and the late Canadian actor Christopher Plummer, landed at No. 5 with 989,000 viewers for the week – a significant increase from the previous week's 711,000 viewers as well as its season premiere of 667,000 viewers.
CTV's The Amazing Race Canada continued to lead the top 30 national chart, coming in with 1.747 million viewers for the week. That number was higher than the previous week's 1.603 million viewers, but slightly lower than its viewership high of 1.768 million.
CTV's evening news once again came in second on the chart with 1.136 million viewers, followed by NBC's America's Got Talent with 1.109 million viewers in Citytv. CBS' Big Brother landed at at No. 4 with 1.065 million viewers on Global.
The French-language dub of ABC's The Rookie, La recrue, maintained its No. 1 spot on the Quebec francophone list with 681,000 viewers, while American procedural drama 9-1-1 landed at No. 2 with 588,000 viewers on TVA. Radio-Canada's Question de jugement hosted by Pierre Hébert came in third with 575,000 viewers.
See the chart below, or click here, for the list of top 30 TV programs in Canada. All numbers are represented in thousands.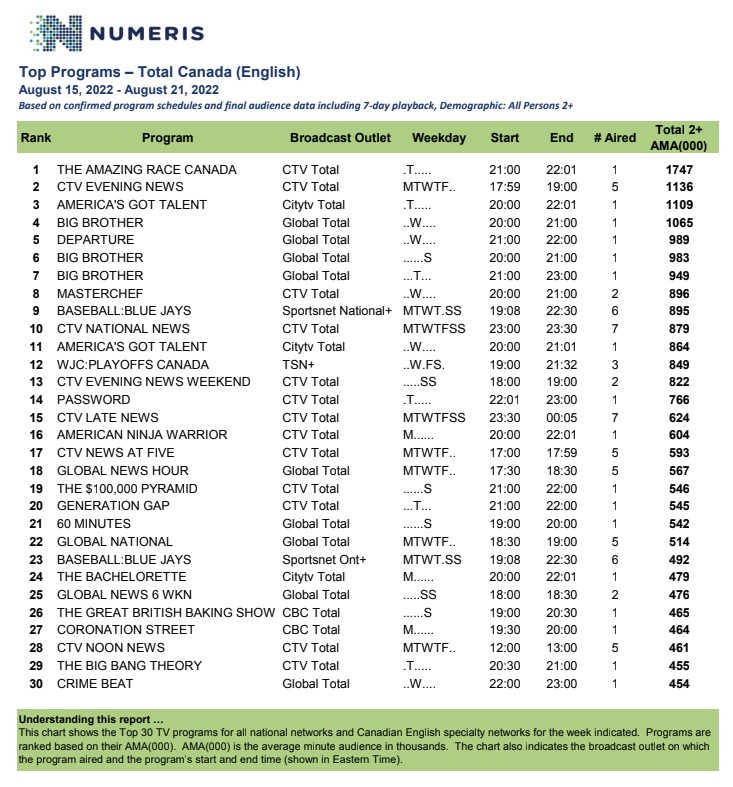 Image courtesy of Global