Hot Sheet: Departure hits top 10 in TV ratings
CBC's SkyMed also landed on the top 30 national chart for the week of Aug. 1 to 7.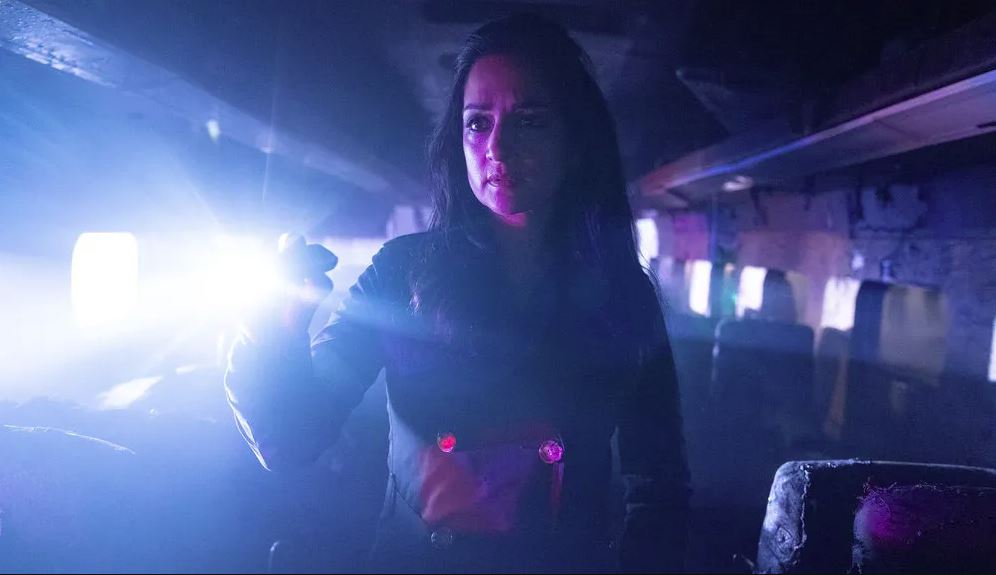 A week-over-week rise in viewership on Global's Departure has landed it back in the top 10 for linear network and specialty TV in Canada.
The Shaftesbury/Deadpan Pictures copro came in at No. 10 in the national chart with 741,000 viewers for the week of Aug. 1 to 7, according to Numeris — an uptick in ratings from the previous week's 590,000 viewers.
The Amazing Race Canada, which has led Canadian TV ratings since its July 5 premiere, is missing from the list because it did not air during the week.

Meanwhile, CBC's SkyMed (Piazza Entertainment) came in at No. 28 with 456,000 viewers for the period, marking its first time on the national chart.
CTV evening news led the national chart's top five with 1.244 million viewers, followed by America's Got Talent on Citytv with 1.128 million viewers. Big Brother came in at No. 3 with 1.040 million viewers on Global and at No. 4 with 1.037 million. Masterchef ranked at No. 5 with 1.028 million viewers on CTV.
The Quebec francophone list was led by the French-language dub of ABC's The Rookie, La recrue, with 681,000 viewers on TVA, while American procedural drama series 9-1-1 came in second with 592,000 viewers. La Roue de Fortune chez vous maintained its spot at No. 3 for the period with 539,000 viewers.
See the chart below, or click here, for the list of top 30 TV programs in Canada. All numbers are represented in thousands.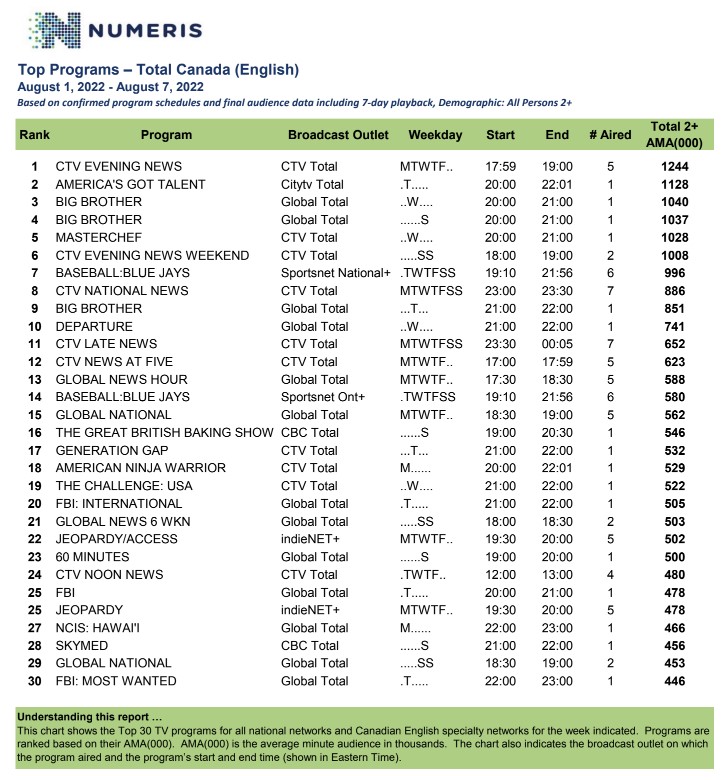 Image courtesy of Shaftesbury