Quebec commissioner appointed as interim vice-chair of broadcasting
Alicia Barin takes on the interim role from Caroline Simard, whose term as vice-chairperson of broadcasting ends in September.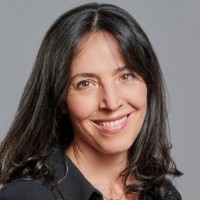 The federal government has named Alicia Barin as the Canadian Radio-television and Telecommunications Commission's (CRTC) interim vice-chairperson of broadcasting for a six-month period. 

Barin, who is also the CRTC's Quebec commissioner, takes over the role from Caroline Simard, whose term ends on Sept. 10. Simard has taken on her new role as Commissioner of Canada Elections as of this week.

CRTC chairperson and CEO Ian Scott's term is also ending in September. The CRTC has not announced his replacement yet, after announcing in June that it was accepting applications for the positions of chairperson and vice-chairpersons of broadcasting and telecommunications.
The broadcast regulator is set for an intense fall as the Senate returns from summer recess and turns its attention once again to Bill C-11, a.k.a. the Online Streaming Act, which is an attempt to update the 31-year-old Broadcasting Act.
Barin was appointed to a five-year term as the CRTC's Quebec regional member in June 2019. With over 20 years of experience, she has served as the VP of strategic planning at Astral Media (2000 to 2013). During her time with the media conglomerate, she launched new pay and specialty channels, and created business models for television services and Canadian content programs. Since then, she's also worked for a project management firm and an architecture firm.
Barin's term as interim vice-chairperson of broadcasting ends on Feb. 7, 2023, while her term as the Quebec commissioner ends on Aug. 11, 2024.
Image courtesy of the CRTC website