Deals: Beyond Rights, Black Fawn, Netflix Canada, Amazon Freevee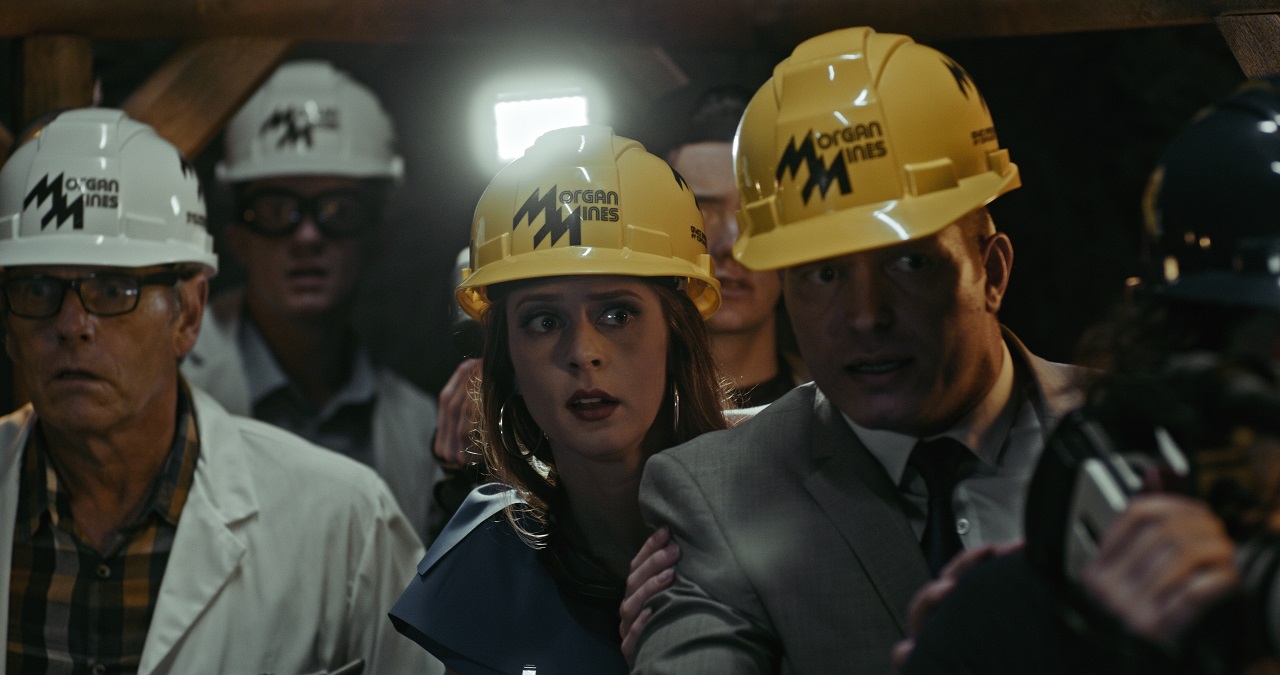 Beyond Rights sells Canadian unscripted series at home and abroad, Toronto's Black Fawn Distribution brings Astonishing Tales of Terror to home video, Netflix's latest Cancon additions, plus more.
A  handful of Canadian-produced unscripted projects are among a slate of recent sales by U.K. distributor Beyond Rights.
Toronto prodco Big Coat Media's docu-reality series End of the Rope (6 x 60) was sold to Bell Media specialty channel Canal D for French Canada and Italy's Mediaset. It was previously pre-sold to UKTV and is titled Extreme Heights Repair Team for U.K. audiences.
Underground Railroad: The Secret History (4 x 60 minutes) from Montreal's Attraction has been acquired by Sweden's UR, while Australia's SBS has picked up culinary docuseries Taste the Diversity from Toronto's Ethnic Channels Group Productions. Bell Media has also acquired U.K. series Yorkshire Midwives on Call (Candour Productions; 5 x 60 minutes).
Black Fawn Distribution
Toronto's Black Fawn Distribution has acquired the Canadian home video rights rights to Astonishing Tales of Terror: Rocktapussy!
The film (pictured) is written, directed and produced by Andrew Cymek (My Boss' Wedding) under the banner Good Soldier Films. Brigitte Kingsley (UnPerfect Christmas Wish), who stars in the feature, is also a producer. The action-horror film follows a reporter and a miner as they fight off ancient monsters. It is set for release this fall, with Nicely Entertainment handling U.S. distribution.
Netflix Canada
Netflix Canada has acquired the rights to 13 Canadian series in English and French, which will be released on the streaming platform between August to January 2023.
Canadian titles include Duo Productions' and Encore Télévision's Pour Sarah; Sensitive Skin, produced by Rhombus Media, in association with Baby Cow Productions and The Movie Network; ICF Films' and Entertainment One's Rookie Blue; Attraction Images' Séquelles; CBC's and Rhombus Media's Michael: Tuesdays and Thursdays; Alliance Atlantis' Due South; Radio-Canada's Les filles de Caleb; Entertainment One's Let's Get Physical; La vie, la vie produced by Nicole Robert and Jacques Blain; Radio-Canada's Trauma; Sphère Média Plus' and Echo Media's 19-2; Phare-Est Média's and Attraction Images' Le siège; and Radio-Canada's Hubert & Fanny.
Amazon Freevee
Prairie Pants Distribution has announced that Amazon's AVOD platform Freevee in the U.K. has acquired all four seasons of Vérité Films and 335 Productions' Corner Gas Animated.
Earlier this year, Amazon Freevee in the U.S. launched a dedicated Corner Gas FAST Channel (free, ad-supported TV), which includes six seasons of the live-action series, Corner Gas Animated and Corner Gas: The Movie. In Canada, the franchise can only be streamed on Crave.
With files from Kelly Townsend
Image courtesy of Black Fawn Distribution