APTN revs up production on third season of Friday Night Thunder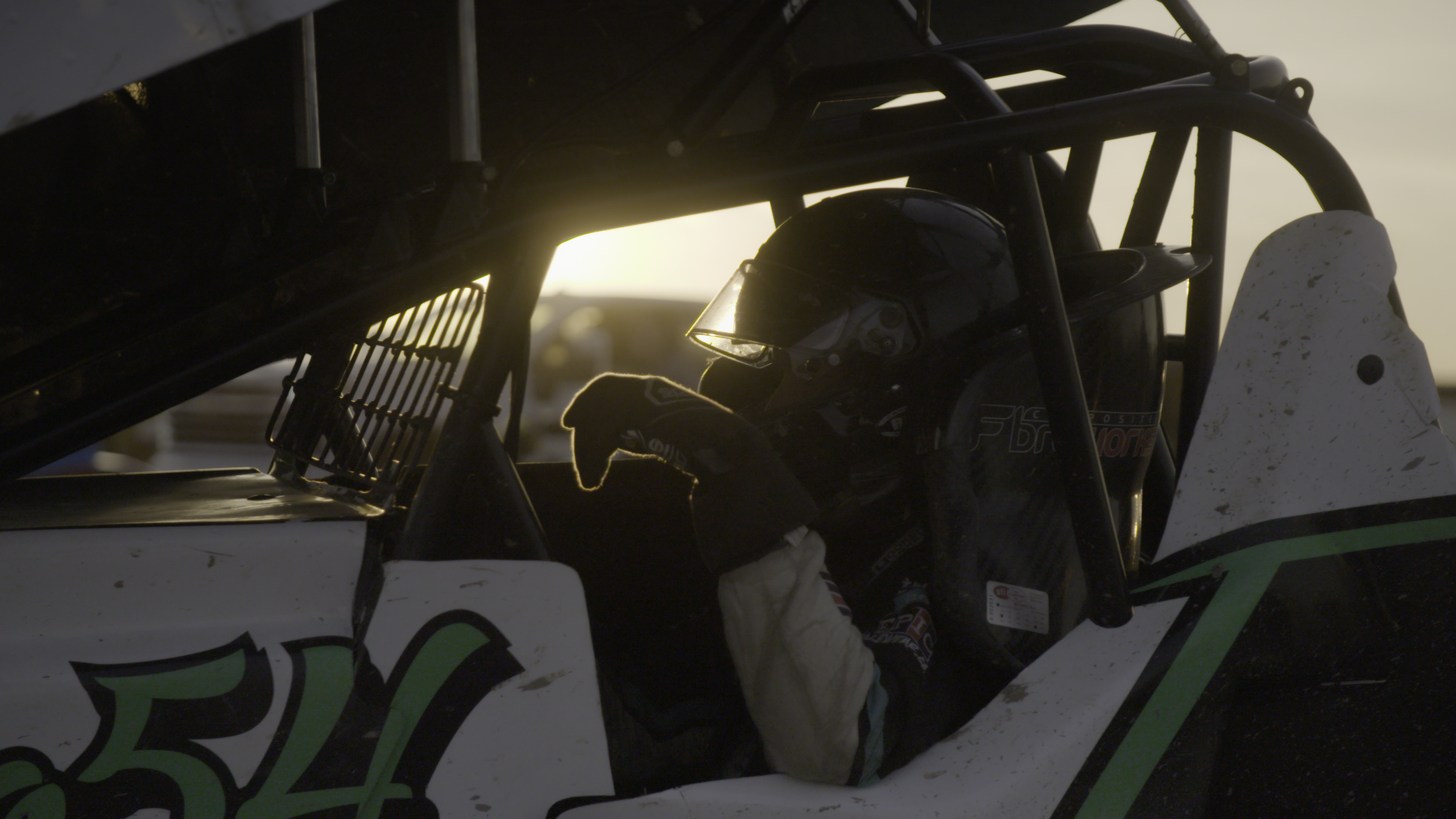 Laura J. Milliken, president and CEO of Toronto-based Big Soul Productions, talks about the "heart" behind the Indigenous motorsport documentary series.
A PTN has hit the gas pedal on the third season of Indigenous sprint-car racing documentary series Friday Night Thunder.
The series is directed, produced and written by Toronto-based Big Soul Productions president and CEO Laura J. Milliken (co-creator of Moccasin Flats), who is a member of the Kettle and Stony Point First Nation. It features Indigenous motorsport drivers as they take on the challenges of the international racing circuit.
Milliken co-created the show with Derek Miller, who is also co-executive producer, a driver, a music composer on the show and a member of the Six Nations community. Peter Thornton, who has been with Big Soul Productions for over 20 years, is also a producer on the series. Melissa Jim is an assistant director.
Friday Night Thunder is financed by the Canada Media Fund and APTN. Milliken tells Playback Daily the series "is a true testament of a community working together to make this show."
"APTN connected with the series right away," Milliken says. "They've been the greatest support and champion of the show. The development started in November 2018 and we were in production by May 2019, so it was a very fast process from pitch to production."
The 13 x 30-minute third season returns to the Ohsweken Speedway in the village of Ohsweken, Ont., where car racing is generational tradition among many families in the Six Nations of the Grand River Territory, according to a news release. Last year the pandemic forced the Speedway to shut down, forcing producers to film at tracks around Southern Ontario for season two, which premieres on Sept. 11.
"The show could not be possible without the partnership with Glenn Styres, GForce, Clinton Geoffrey, all the tracks we work with in season two, such as Merritville Speedway, Humberstone Speedway, Brighton Speedway, Southern Ontario Motor Speedway, Brockville Ontario Speedway," Milliken says. While GoPro isn't an official partner, "their cameras are a vital storytelling tool in this series," she adds.
Friday Night Thunder is described as the first-ever documentary series about sprint car racing as seen through the lives of five Indigenous racing families. Season one is now streaming on APTN lumi.
"Like many sports, Indigenous people are very underrepresented, along with women, in racing," says Milliken. "Ohsweken Speedway has made it possible for more growth for Indigenous people in the sport. But it has also provided a space for all drivers of all backgrounds, from everywhere, to come and enjoy the sport."
Miller's music is another character on the series and "really breathes even more spirit into each story," says Milliken, who co-created the Indigenous food series One Dish One Spoon, which is set to go into production on a second season in 2023 in English and Mohawk with Six Nations community members.
Milliken also praises editors Tom Scollard and Kyle Crockard, who "were crucial to the crafting of the episodes in season two and really helped bolster the style and tone of the series," as well as Ohsweken Speedway owner Glenn Styres, "a crucial part of this series."
"There is so much heart to this show," she says. "The men and women featured have opened their hearts and minds and have shared deeply personal stories that connect life and racing, heartache and pain, adrenaline and fun, family and community. We are confident this show is promoting the sport and will ignite interest, passion and ambition for new young drivers, specifically, Indigenous drivers, in the sport."