Netflix's The Swimmers to open TIFF's 47th edition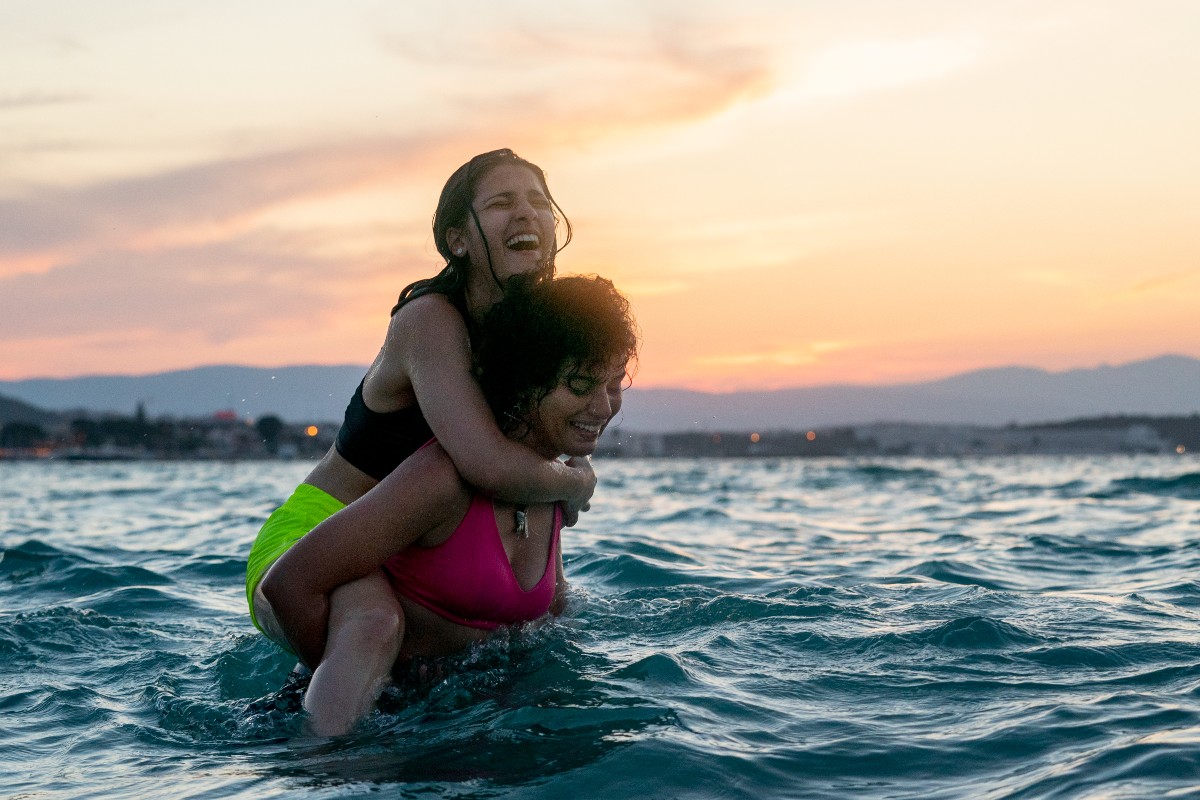 The Sally El Hosaini refugee drama is the second Netflix title to open TIFF after David Mackenzie's Outlaw King in 2018.
The Toronto International Film Festival (TIFF) has announced Netflix's The Swimmers by Sally El Hosaini as its opening film for its 47th edition.
This is the second time TIFF has opened with a Netflix title after David Mackenzie's historical drama Outlaw King in 2018. It's also the second Netflix title announced as a world premiere for this year's lineup, after Rian Johnson's Glass Onion: A Knives Out Mystery.
The opening-night gala presentation of The Swimmers is set for Sept. 8 at Roy Thomson Hall. TIFF's closing night presentation is on Sept. 18, with more details to come.

The drama is directed by El Hosaini (My Brother the Devil), who also co-wrote the screenplay with screenwriter and playwright Jack Thorne (Enola Holmes). Produced by London's Working Title and distributed by Netflix, The Swimmers is based on the true story of two young sisters who flee from war-torn Syria to Rio for the 2016 Olympic Games.
Producers are Tim Bevan (The Danish Girl) and Eric Fellner (Emma) of Working Title, Ali Jaafar (King of Thieves), and Tim Cole (Wild Bill), while Stephen Daldry (The Crown) serves as executive producer of the film.
It stars Manal Issa (The Sea Ahead), Nathalie Issa (Unforgettable Memory of a Friend), Ahmed Malek (Bimbo), Matthias Schweighöfer (Army of the Dead), Ali Suliman (Farha), Kinda Alloush (Women's Maadi House), James Krishna Floyd (The Good Karma Hospital), and Elmi Rashid Elmi (Dune).
El Hosaini noted in a statement that Toronto is the "perfect place to debut our film that elevates the visibility and voice of refugees" as it is a multicultural and diverse city.
TIFF has been trickling out its lineup announcements, announcing world premieres one by one in recent weeks. On Monday it revealed Lena Dunham's Catherine Called Birdy as a world premiere. Other world premieres that have been announced include Steven Spielberg's The Fabelmans, Canadian filmmaker Clement Virgo's Brother, Nicholas Stoller comedy Bros, and Sanaa Lathan's On the Come Up.
Photo by Laura Radford