Gusto TV brand returns to Canada
Gusto Worldwide Media head Chris Knight discusses the relaunch of the Ottawa-based international food channel in Canada as its licensing deal with Bell Media ends.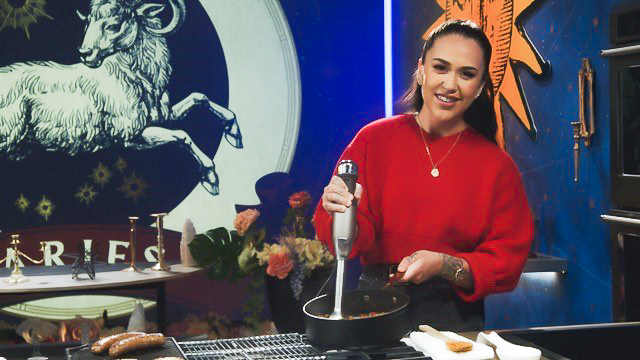 Canada is back on the menu at Gusto TV as the Ottawa-based international food channel relaunches on home soil after a two-and-a-half-year year absence.
The brand's return in Canada began on Wednesday (July 27) in partnership with Samsung TV Plus and will be followed by a roll-out on multiple Gusto TV streaming platform partners in the next few months. The move comes as the specialty channel's licensing deal with Bell Media, which acquired the rights to the Gusto brand in Canada in 2016 and rebranded it CTV Life Channel in 2019, comes to an end.
"It's really important to us, because there are a lot of really great people who work here and their families who don't get to see a lot of our work," Chris Knight (pictured right), president and CEO of Gusto Worldwide Media, tells Playback Daily. "Apart from the revenue opportunity of being back here, it was also important to us that people can go home at night and say, 'This is what I did.'"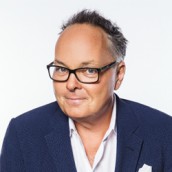 Gusto first launched in 2013 as a conventional pay TV food and lifestyle linear specialty channel on cable and satellite. Back then, it was "prohibitively expensive" for Gusto to pay for its own master control system, just for one channel, so it had to lease time on Stornoway Communications' master control system, Knight notes.
When Bell Media licensed the brand and took over the Canadian feed, Gusto turned its attention to the then-nascent streaming world on international platforms, and became an early adopter of technology such as the FAST (free, ad-supported streaming TV) channel market. Streaming technology democratized content distribution and allowed Gusto to reach an international audience "from what amounts to a well-ventilated broom closet with a big rack of supercomputers down the hall from me," jests Knight.
Gusto is now a global brand on more than 40 platforms in 160 countries, with content available in English, Spanish and Mandarin Chinese.
"We do way better in linear than we do in VOD. We're a very sticky channel. People turn us on and leave us on for a while and advertisers love that. But lifestyle content is really best consumed in a stream," says Knight, noting that there is crossover, where viewers will see something on streaming and go to a VOD service to watch more.
Everything is made in-house, shot in 4K in Gusto's own studio in Ottawa (barring pandemic restrictions), with the brand serving as both a broadcaster and a producer. The popularity of Gusto programming varies from market to market but shows that have done well have included Flour Power, Cook Like a Chef, DNA Dinners and One Big Recipe, says Knight. Gusto's final production with Bell Media is Dine Your Sign (pictured).
"We've been low-profile for the last few years here while we've been killing it elsewhere," says Knight. "Most people don't realize that 100% of the content we see on the channel is produced by us and produced by Canadians, and tens and tens of millions of dollars in production has been done over the since we launched in 2013. We're proudly Canadian."
Knight says the channel is now involved in about 10 "pretty serious coproduction conversations with various platform partners" as well as "people in different parts of the world where we can either share or swap first-window opportunities."
The programs licensed to Bell expire according to the term on a rolling basis; some have already expired while the newer ones are still under licence, Carrie Gillis, Gusto's VP and general manager, tells Playback.
Gusto has taken pitches from outside producers but "on the understanding that Gusto produces it, and they can come and join the adventure and get paid for it," says Knight. "Because we're on in so many different countries, licensing other people's programming is just so problematic. We decided right from the beginning to produce all of our own content, because we're all just content foodie junkies. We like making shows, so why go to all this trouble just to let somebody else have fun?"
Producing in-house also gives Gusto control over the quality of its programming and ensures it can grow and nurture the brand while centering its programming strategy on diversity, family, culture and — of course — food.
"We are joyously multicultural," says Knight, noting most of their hosts are younger, predominantly female from various cultures. "We celebrate culture and family and love and passion and travel, and all the things that make us a different, remembering all the things that we share in common, and that's subtext to what we do."
The company usually has 20 or 30 different shows in development at any one time, says Knight, noting it's "a very fluid, organic process; it's not highly structured." Their studio gives them flexibility to workshop ideas and try to reinvent their programming. "It's a lot of spit-balling, a lot of trying to work things through. Lots of stuff looks better on paper than it does when you spark a camera."
Gusto doesn't sell its programming and has been mainly supported by advertising revenue, depending on the business model of its platform partners, the majority of which are ad-supported, Knight says. He's hopeful that changes in technology will allow Gusto "to also change the monetization model."
For the current relaunch, Gusto is essentially taking the feeds it has with partners in the rest of the world and "turning the feed back here to Canada," says Knight. Gusto plans to look at the data from its first couple of months of programming and "tweak and play with the schedule over the first quarter."
"We think of ourselves as a white buffalo," says Knight. "We're like this little island where we produce shows and we broadcast shows. Creative services is done in-house, all the post, online, offline colour correction, all the show development."
This is a corrected article. A previous version incorrectly stated that it was "prohibitively expensive" for Gusto to lease time on Stornoway Communications' master control system.