How SkyMed took flight as 'top-streamed' Paramount+ original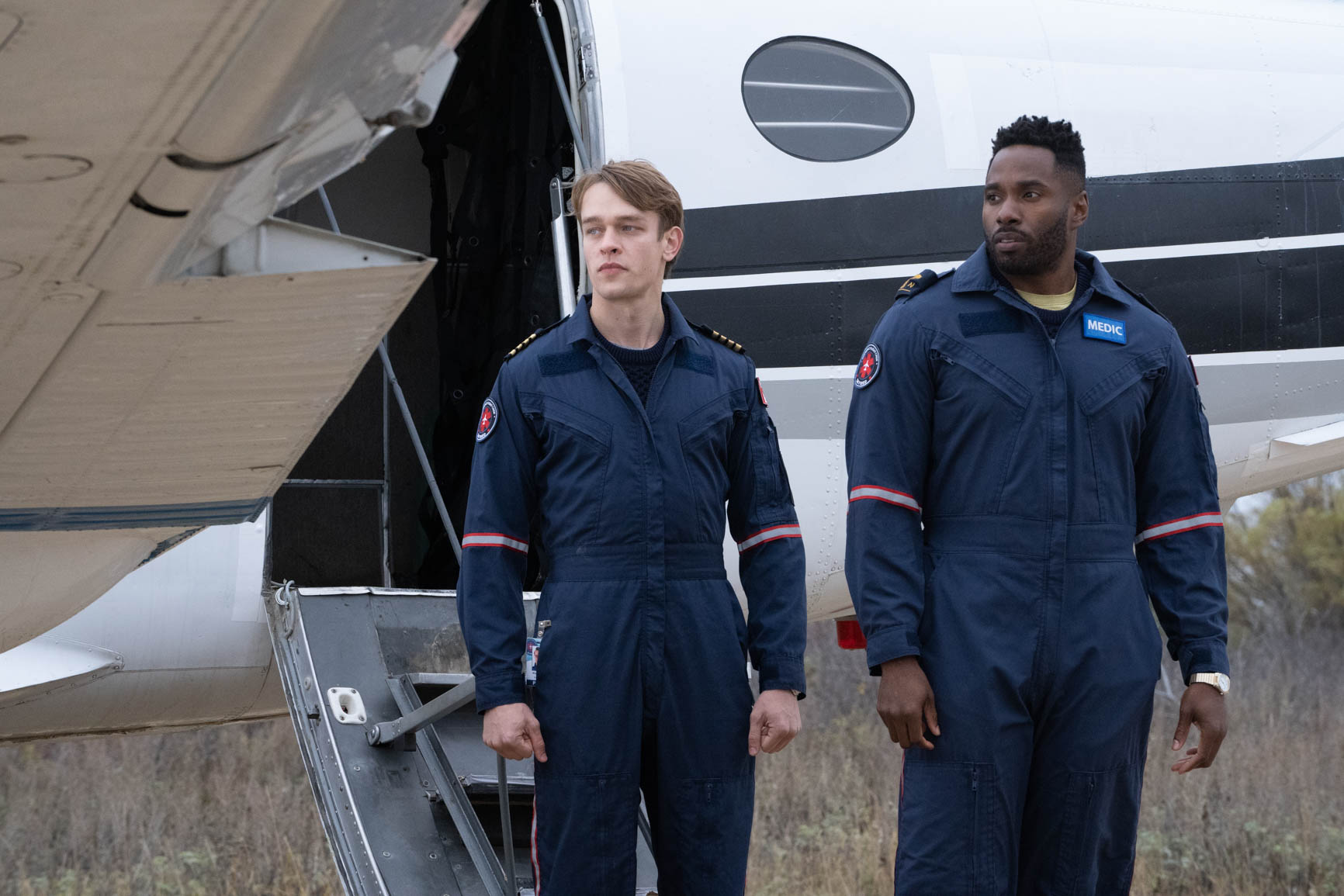 Producer Vanessa Piazza and creator Julie Puckrin discuss how a flux of buyer interest and a timely concept fueled their decision to pursue a U.S. greenlight.
Toronto producer Vanessa Piazza says the sky is the limit when it comes to her prodco's first series, the medical rescue drama SkyMed.
Created by showrunner and executive producer Julie Puckrin and produced by Piazza Entertainment, the Northern airborne adventure is already building an audience in the U.S., Piazza tells Playback Daily.
The producer says Paramount+ has confirmed that the series — which follows a team of pilots and health professionals using medical evacuation (medevac) planes in the remote setting of Northern Ontario — has been one of the platform's top-streamed programs since it premiered on July 10. Exact viewing figures were not available by press time and producers are currently waiting on news of a potential season two order.
Executive producers on SkyMed include Ron Murphy, Gillian Hormel and Eagle Vision's Kyle Irving and Lisa Meeches, with the series partially filmed in Winnipeg.
SkyMed was commissioned in summer 2021 as a Paramount+ original in the U.S., with CBC setting it for its summer 2022 lineup during its upfront presentation in June. However, its journey from development to greenlight had some turbulence along the way.
Puckrin created the series based on the real-life experience of her family members who worked as nurses and pilots on medevac flights in Thompson, M.B.
"They're doing this really intense job where they're in the middle of nowhere with no help and dealing with these patients… then when they weren't working, they were all in their early twenties, living together, partying and hooking up," says Puckrin. "I always thought it would make such a great TV show."
Puckrin pitched the concept to CBC in February 2020, but needed a producer. She already had an established working relationship with Piazza during their time on Global's Nurses (Entertainment One, ICF Films), so she brought the concept to Piazza Entertainment and development began with CBC a few months later.
Piazza says she was actively shopping the concept to potential U.S. and international partners during the development process with CBC, in which they developed a bible and pilot script, and the project quickly grew in popularity among buyers.
However, CBC decided to hold off commissioning the series for the 2022-23 broadcast season and keep it in development, according to Piazza, but gave them the go-ahead to shop the series around to other buyers.
Piazza says she was intent on getting the series off the ground as soon as possible, given how timely a feel-good concept about saving lives in extreme situations was, and made the rounds in L.A. to find a potential commissioner. Enter CBS.
She received a call from David Nevins, chief content officer of scripted originals at Paramount+, and chairman and CEO of Showtime Networks, who not only wanted to greenlight the series for the streamer, but acquire international sales rights for Paramount Global Content Distribution.
Piazza agreed, and negotiated a deal to keep Canadian rights. She then brought it back to CBC to serve as the Canadian distributor.
While it remains to be seen whether SkyMed will take off with additional seasons, Piazza is already envisioning a franchise future akin to FBI or CSI, using different locations such as Hawaii or Alaska. "It could be a really fun brand, it's such a good, simple, clean concept," she says.
SkyMed is Puckrin's first time as a series showrunner after cutting her teeth working on titles such as Nurses and Killjoys (Boat Rocker). She says it was vital to have the series reflect Canada's diversity, which started with building out the development room with talent such as Meegwun Fairbrother and Jessica Meya. The three would eventually join the writer's room with other established talents, including co-executive producers Nikolijne Troubetzkoy and Jennica Harper, as well as Roxann Whitebean, JP Larocque and Vivian Lin.
Puckrin says the diverse writer's room led to "heavy, open and candid conversations" around race as they built out its array of characters. The main cast includes Vancouver-based Jamaican and Ojibwe actor Aason "Ace" Nadjiwon, Calgary-born Praneet Akilla and Vancouver-based Jamaican actor Kheon Clarke.
As a first-time showrunner, Puckrin says the Canadian TV industry has been a little slower than the U.S. in bringing in less established writers to lead their own original concepts.
"It's sort of the same argument that we've had sometimes against hiring female writers or writers of colour… but when you do give them the opportunity, you're going to get stories that are more exciting, more authentic and real and fresher," she says. "I think when there are young voices that are coming out that have something to say, I think we have to trust them a little bit more."