Cinelease sets permanent presence in Canada with Vancouver location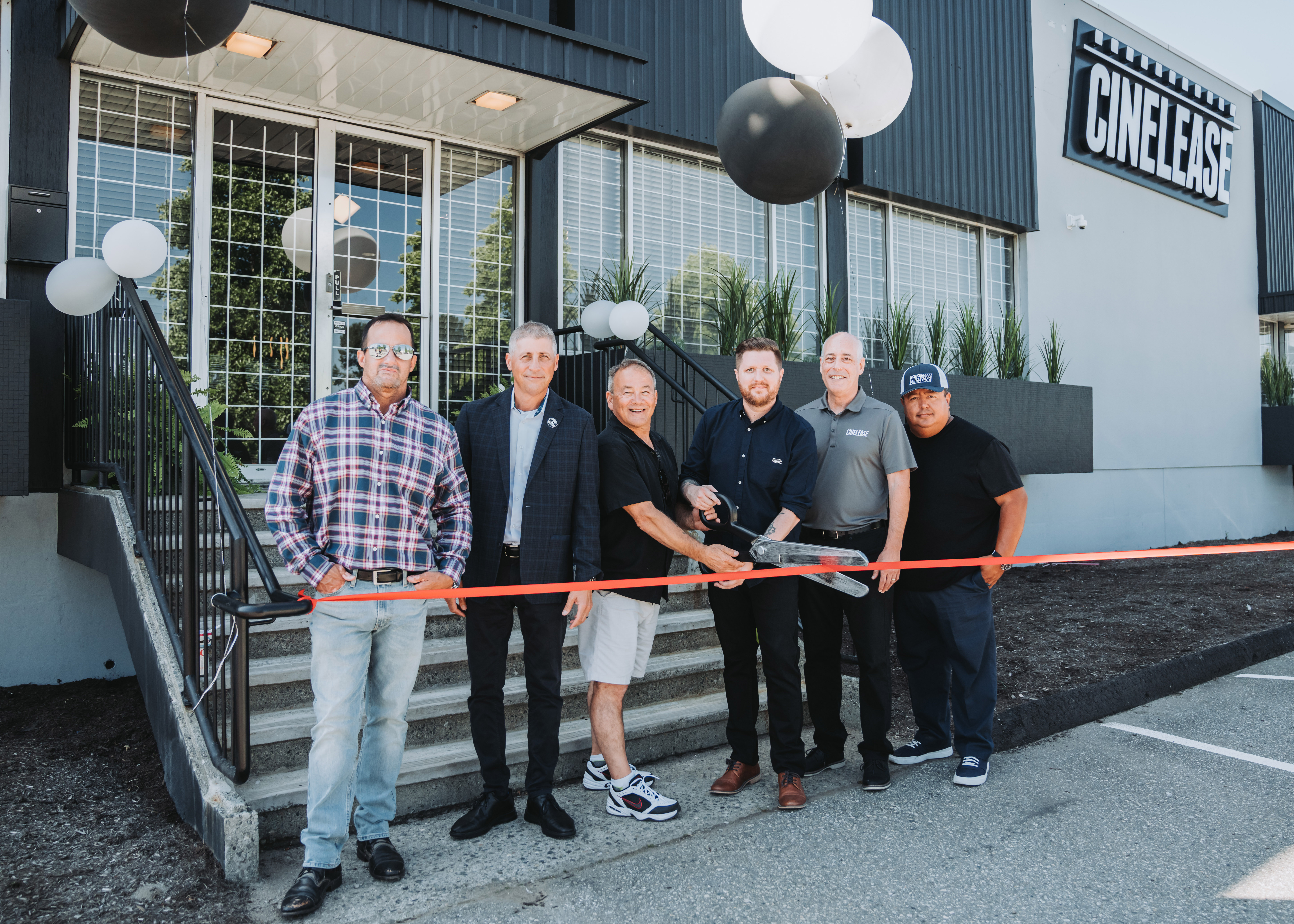 The U.S. lighting and grip provider says it also plans to open a Toronto location this fall, igniting "a long, prosperous relationship with" Canada's film industry.
Lighting and grip provider Cinelease has set up shop in Burnaby in Metro Vancouver.
The rental house, which had its grand opening on Saturday (July 23), marks the debut of the U.S. company's permanent presence in Canada, according to a news release. The warehouse is touted as the "beginning of what the company plans to be a long, prosperous relationship with the Canadian filmmaking industry," which will also include the establishment of a Toronto location this fall.
Cinelease has 12 locations south of the border. Created in 1977, the company states it is the exclusive provider of Canadian-based LRX lighting products and also delivers grip equipment and trucks, power distribution, expendables and sound stages to both small and large-scale productions.
The Burnaby location will allow Cinelease to offer a stable supply and consistent flow of new equipment to productions in Canada, rather than having to rely on shipping, said the release.
Cinelease said Burnaby was chosen because of its proximity to studios, stages and filming locations, as well as highways that allow for quick and efficient transportation of equipment to and from the lower mainland. It's also situated near a branch of Herc Entertainment Services, a division of Herc Rentals, which is the parent company of Cinelease.
Jeff O'Brien, branch manager of Cinelease Vancouver, said in a statement that filmmakers have been asking for a local rental house "for some time."