Inaugural participants named for pilot AccessCBC program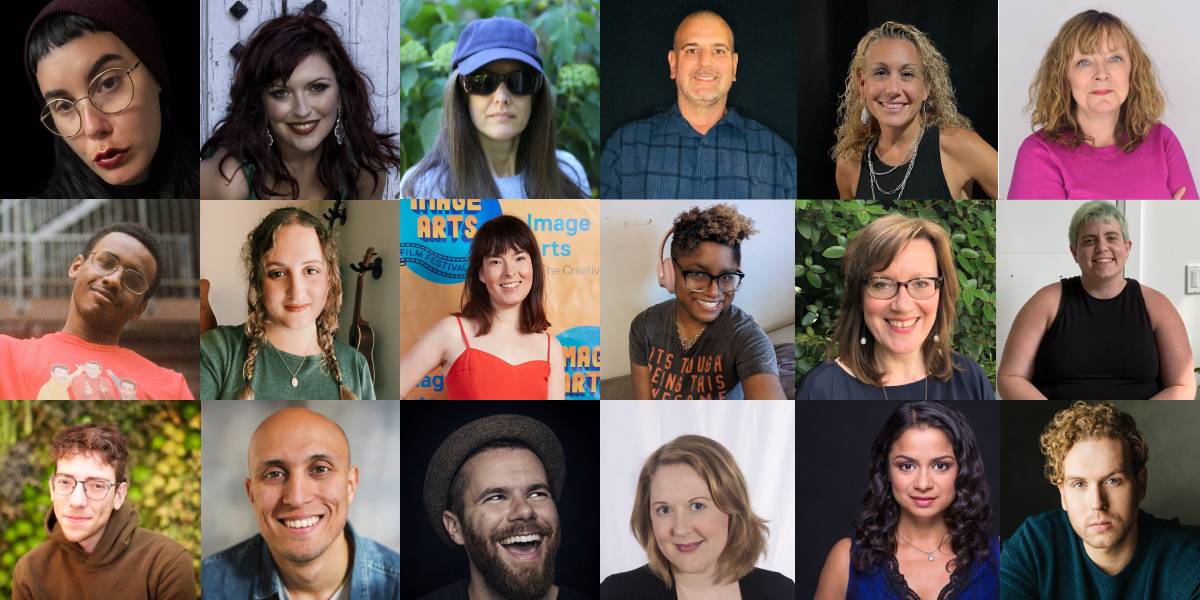 The scripted and documentary cohorts receive training and mentorship opportunities, with the latter participants picking up development funding for their short projects.
CBC has selected 21 participants for its AccessCBC pilot program to offer development support for creators who are Deaf or have a disability.
The program, titled AccessCBC: A CBC Initiative for Creators with a Disability, was created as part of a partnership between CBC and the ReelAbilities Film Festival Toronto, presented by the Miles Nadal JCC. It was first announced in January.
The inaugural group has been split into two cohorts, with 10 selected as scripted comedy and drama participants, and 11 for short documentary. Both groups receive training and mentorship, while the documentary cohort also receives development funding for their short projects.
Of the 11 short documentary participants, seven come from Ontario, including creative pair Sarah Colbeck and David Campbell, Taylor Gaudon, Steff Juniper, Leymo Hassen Mohammed, Avan Neo and Kristen Walsh. The remaining four are Alberta's Desiree Bilon and Veronika Swartz, Nova Scotia's Lynn Matheson and B.C.'s Megan Milton.
In addition to receiving funding for their shorts, the participants will have a CBC executive mentor them in the development process. Mentors include production executives Yasmine Abbasakoor, Lesley Birchard, Michelle McCree, Mike Miner and Nic Meloney; producers Lucius Dechausay and Jacquie Lee; as well as Sandra Kleinfeld, senior director, documentary, and Jessica Schmiedchen, director of development and unscripted content.
Seven of the 10 scripted participants are from Ontario, including Sivert Das, Shay Erlich, Courtney Gilmour, Stefan Hicks-Rubel, Sam Eli MacPhee-Pitcher, Elizabeth Morris and Anusree Roy. Rounding out the cohort are B.C.'s Shannon Rayne and Cole Vandale, and Nova Scotia's Scott Jones.
The cohort has already completed development workshops to help them write pitch documents, and package and market a project. The scripted program was facilitated by Gosia Kamela, head of CBC Films, and Sarah Quan, executive in charge of development, comedy. The workshop facilitators were Meridian Artists president Glenn Cockburn; Robot Monkey Entertainment co-founder Rebecca DiPasquale; freelance design director Kelsey Lundy; and Pier 21 Films' SVP, creative affairs Karen Tsang.
Pictured (L-R): Steff Juniper, Veronika Swartz, Desiree Bilon, David Campbell, Sarah Colbeck, Lynn Matheson (top), Leymo Hassen Mohammed, Taylor Gaudon, Kristen Walsh, Avan Neo, Shannon Rayne, Shay Erlich (middle), Stefan Hicks-Rubel, Sivert Das, Scott Jones, Elizabeth Morris, Anusree Roy and Cole Vandale (bottom).