Hot Sheet: The Amazing Race Canada leads national TV ratings
The Insight Productions reality competition series brought in more than 1.6 million viewers after a three-year hiatus.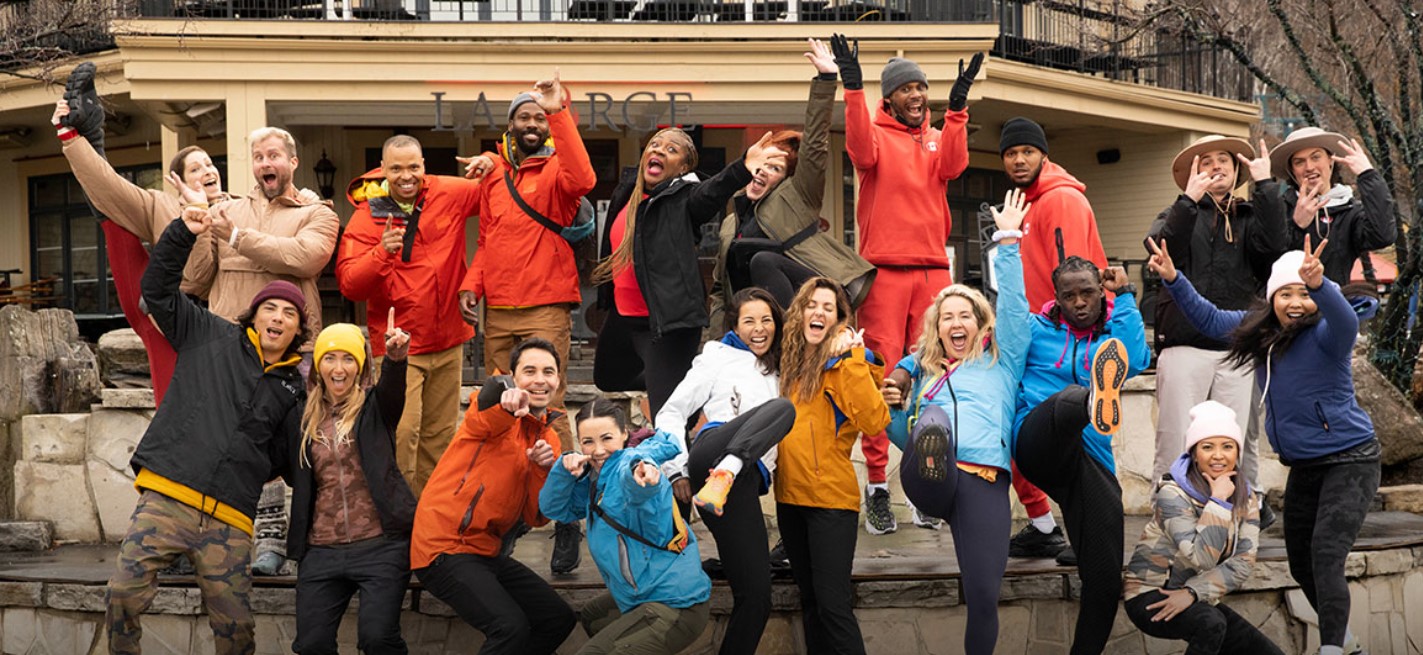 CTV's The Amazing Race Canada dashed to first place in Canada's national TV ratings for its season eight premiere.
Produced by Insight Productions, a Boat Rocker company, the reality series hosted by Olympic gold medallist Jon Montgomery ranked No. 1 with 1.695 million viewers for the week of July 4 to 10, according to Numeris. The July 5 premiere marks the end of a three-year hiatus for the popular program — which has historically served as a summer ratings juggernaut for CTV — due to the COVID-19 pandemic.
The Amazing Race Canada also made it on several top 5 regional charts: No. 1 in Toronto/Hamilton; No. 2 in Vancouver/Victoria; No. 5 in Calgary; No. 3 in Edmonton; and No. 2 in Montreal Anglo.
Rounding out the top 5 of the national list is the CTV evening news at No. 2 with 1.228 million viewers; CBS reality series Big Brother at No. 3 and No. 4 with 996,000 and 978,000 viewers, respectively; and CTV national news at No. 5 with 893,000 viewers.
Many homegrown titles made waves on the regional charts. In the Montreal Anglo chart, CBC's Strays came in at No. 9 with 25,000 viewers; CBC's Son of a Critch at No. 14 with 21,000 viewers; and CTV's medical drama series Transplant ranked at No. 20 in Toronto with 105,000 viewers and No. 30 in Montreal Anglo with 13,000 viewers.
In the Vancouver/Victoria chart, Lone Eagle Entertainment and Corus Studios' Big Food Bucket List rang in at No. 12 with 89,000 viewers, and marblemedia and CBC's Race Against the Tide at No. 20 with 73,000 viewers.
Meanwhile, Thunderbird Entertainment's unscripted division Great Pacific Media's Highway Thru Hell came in at No. 27 in Edmonton with 33,000 viewers.
The Quebec francophone list was led by Sphere Media's unscripted wildlife show Un zoo pas comme les autres with 881,000 viewers on TVA; followed by the French competition series La Roue de Fortune chez vous, which was produced by Société Nouvelle de Production 2, with 641,000 viewers. American procedural drama series 9-1-1 came in third with 631,000 viewers on TVA.
See the chart below, or click here, for the list of top 30 TV programs in Canada. All numbers are represented in thousands.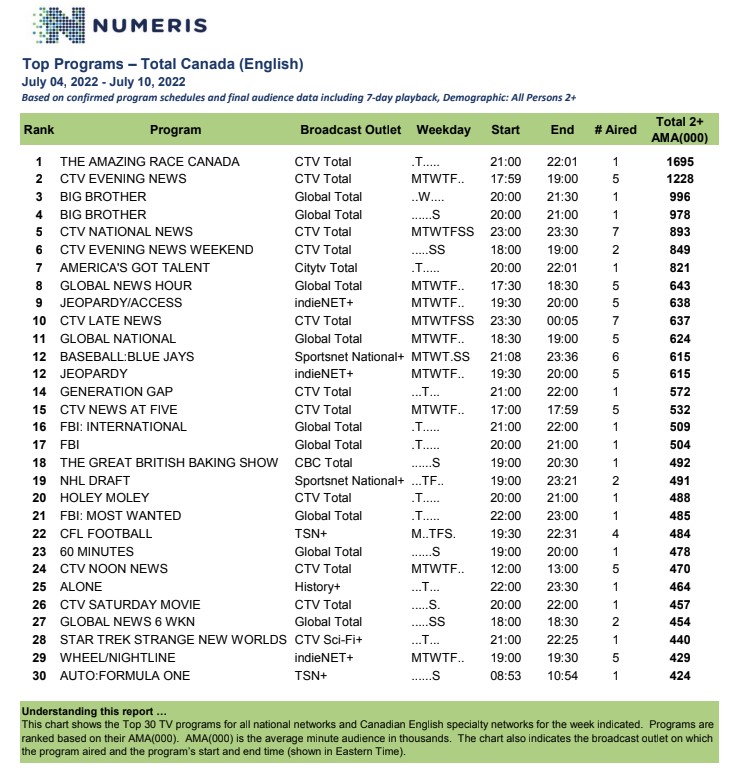 Image courtesy of Bell Media