Crimes of the Future carves out international sales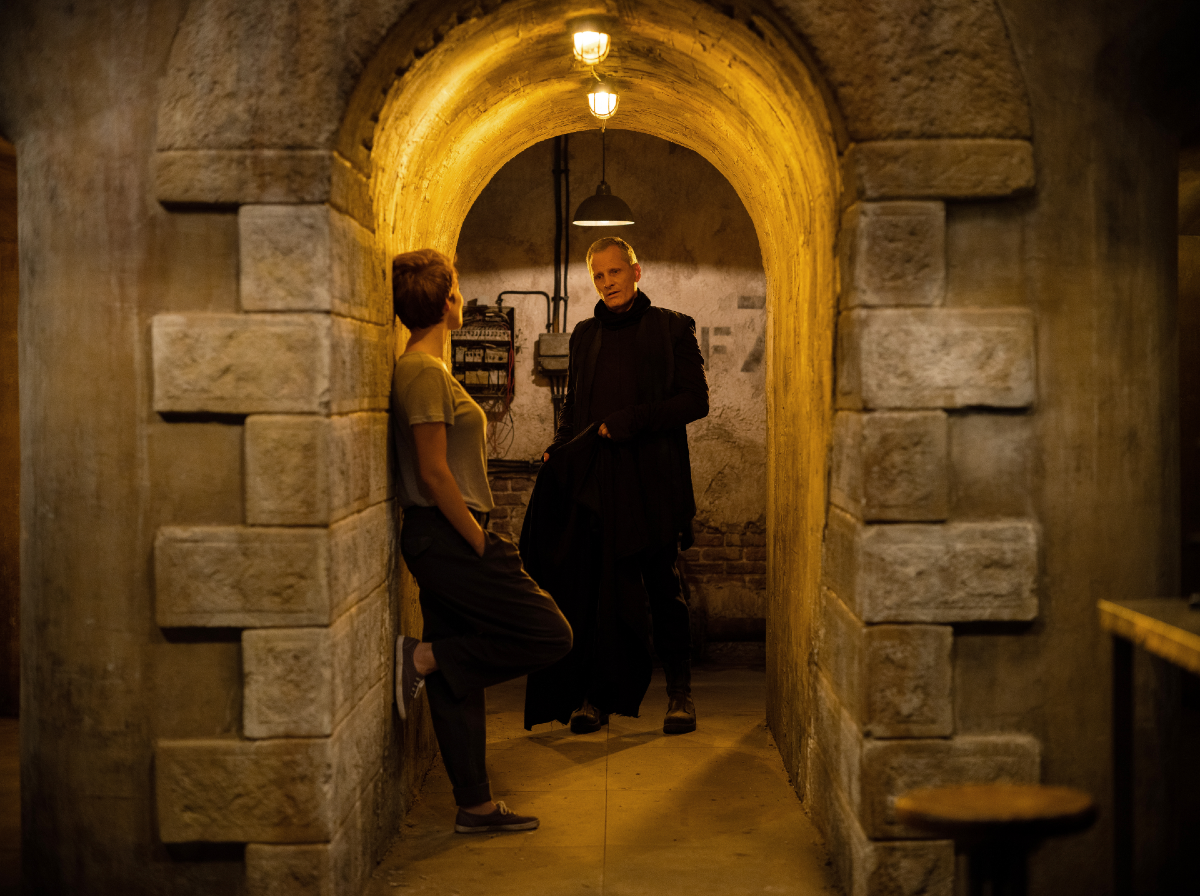 David Cronenberg's sci-fi thriller has been acquired in more than a dozen territories, including India, Latin America, Germany, Italy and Spain.
David Cronenberg's sci-fi thriller Crimes of the Future has been acquired by 14 independent streamers and distributors across several countries and territories.
Indie film streamer MUBI has acquired the film for multiple markets, including Malaysia, India, Turkey and Latin America.
European buyers include German distributor Weltkino for Germany, Austria and Switzerland; Italy's Lucky Red; Barcelona-based Twelve Oaks Pictures for Spain; Stockholm's NonStop Entertainment for Scandinavia; and Poland's Monolith Films.
Serbia's MegaCom Film will distributethe film in the former Yugoslavia, while Moscow-based Capella Film has acquired it for Russia and the Baltic States.
In Asia, the film has been acquired by Tohokushinsha Film Corporation for Japan, Taipei-based Moviecloud for Taiwan and by Singapore's Shaw Organisation.
Meanwhile, Front Row Filmed Entertainment in United Arab Emirates has acquired the thriller for the Middle East, and Melbourne's Madman Entertainment will distribute the film in Australia, New Zealand and Asia Pacific. Recently, Vertigo Releasing secured Crimes of the Future for the U.K. and Ireland.
The film has already been released theatrically in France by Metropolitan Filmexport, as well as in Benelux by The Searchers. New York City's Neon distributed the film in the U.S., and Montreal's Sphere Films (formerly MK2 | Mile End) in Canada. Its North American box office has surpassed $3 million, and France has reached $1.5 million, according to a news release.
Earlier this year, Crimes of the Future had its world premiere in competition at the Cannes Film Festival.
Crimes of the Future is produced by Robert Lantos under his Toronto-based banner Serendipity Point Films as a Canada/Greece coproduction with Athens' Argonauts Productions. The feature's international sales is being handled by Rocket Science of London.
Other funding partners include Telefilm Canada, Bell Media, the Harold Greenberg Fund, CBC, the U.K.'s Ingenious Media, France's Coficine, Greece's EKOME and the Greek Film Centre.
Image courtesy of Serendipity Point Films