Deals: CBC Gem, Blue Ant Studios, Gravitas Ventures, Gusto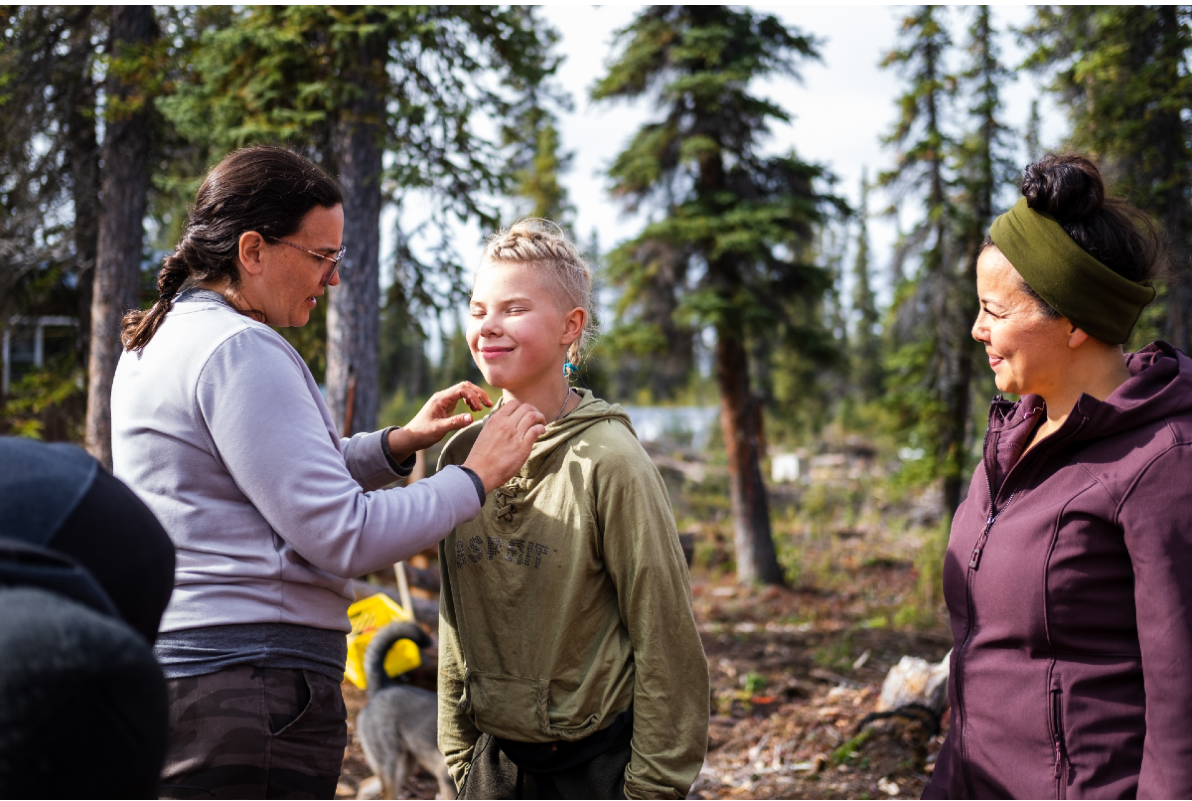 CBC heads to the Arctic in its latest acquisition, Canadian series and films secure U.S. distributors, plus more.
CBC has acquired the rights to the Arctic-shot documentary Okpik: Little Village in the Arctic with Northwest Territories-based Copper Quartz Media. The doc, which was directed by Tiffany Ayalik and Kylik Kisoun, was acquired for streaming service CBC Gem for two languages.
The doc (pictured) will appear on CBC Gem in Inuvialuktun on Aug. 5, and in English on CBC Manitoba on Aug. 6. It's produced by Ayalik and Caroline Cox of Copper Quartz Media, who "spent many weeks living in a tent at the Okpik Village," and also worked as a crew member, according to a news release. The project follows a crew of Indigenous residents as they try to create an off-grid community and farm rooted in Indigenous beliefs and tradition.
Financing was provided by the Canada Media Fund, Rogers Documentary, NWT Film, and Absolutely Canadian on CBC.
Blue Ant Studios
Starz has acquired the U.S. rights to the three-part docuseries Evil By Design: Exposing Peter Nygård, produced by Blue Ant Studios.
The series, directed by Deborah Wainwright, was originally commissioned by the CBC and is based on an investigative CBC podcast of the same name. It follows how the disgraced fashion mogul was alleged operating a sex trafficking ring and had been accused of sexual assault. Executive producers include showrunner Sarah Sharkey Pearce, Alison Duke, Timothy Sawa, Jennifer Harkness, Laura Michalchyshyn and Sam Sniderman, with Kim Creelman as producer.
The docuseries will premiere on the U.S. network on Aug. 12, in addition to its Starzplay streaming platform, which is available in the U.K., Germany, Italy, Switzerland, Spain, Latin America and Brazil.
Gravitas Ventures
Distributor Gravitas Ventures has picked up U.S. rights to Lindsay MacKay's romantic feature The Swearing Jar. The film was directed by MacKay and written by Kate Hewlett, who adapted the script from her original play. It is produced by Jane Loughman of Toronto-based prodco Monkeys & Parrots, in association with Kyle Bornais of Winnipeg's Farpoint Films and Tony Wosk of Toronto and Vancouver-based prodco Middle Child Films.
The deal was negotiated by Brett Rogalsky, manager of acquisitions at Gravitas Ventures, and Will Machin of Metro International Entertainment, which handles global sales for the film. Canadian distribution rights are held by levelFIM. It is set to release in the U.S. on Sept. 23.
The Swearing Jar stars Adelaide Clemens, Douglas Smith, Patrick J. Adams and Kathleen Turner. It features original songs from Hewlett and a score from composer Timothy Williams.
Gusto TV
Ottawa-headquartered international food channel Gusto TV is serving a hot plate of content in India via the online video streaming platform Disney+ Hotstar.
The new distribution deal will allow viewers to access Gusto TV's diverse slate of culinary originals, which can also be viewed in English, Spanish and Mandarin across 160 countries on 30 different platforms. Recently, Gusto TV has made another distribution deal in the U.S. with TiVo+ as well as with Atlanta-based Cox Media Group to stream for free across connected TVs, mobile, and web applications in the U.S.
With files from Kelly Townsend
Image courtesy of Copper Quartz Media