WildBrain signs on to rep Carmen Sandiego internationally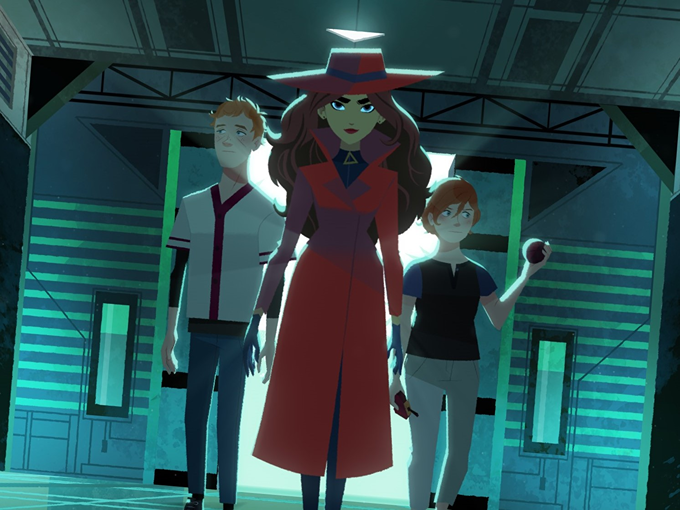 Building on an existing partnership with HarperCollins Productions, WildBrain has sold the franchise's latest 2D-animated series to Disney for Japan and France.
M aster thief Carmen Sandiego is still on the loose, but WildBrain has captured global linear distribution rights to the 2D-animated series produced by HarperCollins Productions for Netflix, and has already signed a major broadcast deal.
Disney has bought the first four seasons (33 x 30 minutes) to air on its linear channels in Japan and France. Caroline Tyre, WildBrain's VP of global sales and rights, told Playback sister publication Kidscreen that her team is also working on deals with other broadcasters in New Zealand, Germany, Switzerland and China.
This new distribution deal builds on an existing relationship between HarperCollins Productions and WildBrain, which already represents '90s series Where on Earth is Carmen Sandiego? (40 x 30 minutes). And its CPLG licensing agency manages consumer products for the Carmen Sandiego brand.
The new series launched on Netflix in 2019. Netflix also ordered a live-action Carmen Sandiego feature film in 2018. Exploring the master thief's origin story, it's still in development and will be produced by HarperCollins Productions.
Jasen Wright, WildBrain CPLG's VP of North America, said they're expanding the IP into new categories and spaces, such as games, collectibles, location-based entertainment, fashion, consumables and beauty. The company will harness the themes of empowerment, self-expression and exploration to bring the IP to existing and new audiences.
This story originally appeared in Kidscreen
Written by Cole Watson