Composer Bramwell Tovey has died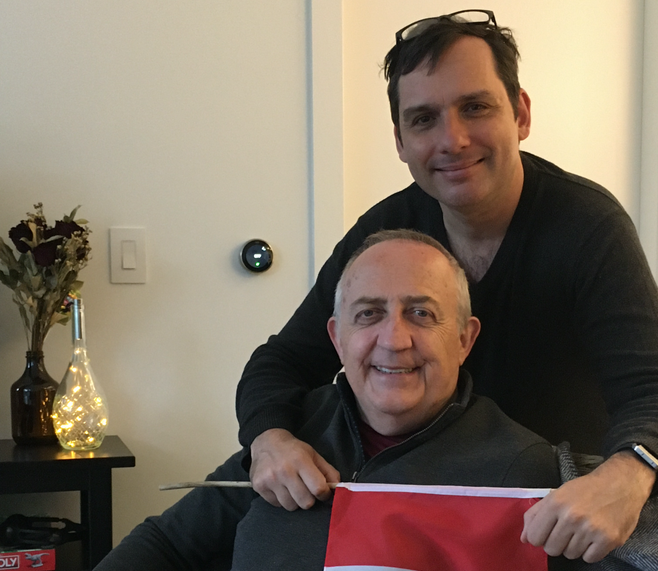 Tovey, who got a Canadian Screen Award nomination for Richard Bell's film Brotherhood and a Genie nod for Bell's Eighteen, was 69.
Prolific British-born, Canadian composer and conductor Bramwell Tovey, whose film work earned him Genie and Canadian Screen Award nominations, has died.
Tovey died peacefully at his home in Rhode Island surrounded by family on Tuesday (July 12), a day after his 69th birthday, according to a press release from Canadian filmmaker Richard Bell (pictured with Tovey).
The Rhode Island Philharmonic Orchestra, where Tovey was principal conductor and artistic director, said he was diagnosed with a rare form of sarcoma in 2019 and underwent surgery last year in Boston that left him briefly cancer-free. In January of this year, scans confirmed a re-occurrence from which he was unable to recover.
Born in London, Tovey was a conductor, music director and artistic director at a slew of orchestras and symphonies in the U.K. and Canada. As a composer, he wrote the score, conducted the Vancouver Symphony Orchestra and performed as solo pianist in Bell's 2005 Canadian drama Eighteen; and did special arrangements on Bell's 2019 period feature, Brotherhood.
Eighteen saw Tovey get a Genie Award nomination for best song for In A Heartbeat, written in collaboration with Bell. In 2020, Tovey and Bell got a Canadian Screen Award nomination for Achievement in Music – Original Song for I've Got A Big One from Brotherhood.
"Besides bringing his musical knowledge and prowess to Brotherhood, Bramwell was an early and unshakeable champion of our true story, and me," said Bell.
Tovey first received his musical training in Salvation Army bands, said the Rhode Island Philharmonic Orchestra. He did countless guest appearances at international orchestras and worked with leading choirs around the world.
Tovey's honours included the Orchestras Canada Betty Webster Award and the Oscar Morawetz Award For Excellence In Music Performance. He is survived by his partner, Verena De Neovel; his children, Ben, Jessica and Emmeline; and his sisters, grandchildren, nieces and nephew.
"We have lost a treasured member of the Brotherhood family," said Bell.
The Rhode Island Philharmonic Orchestra said Tovey "certainly led an epic life" and his death "is a profound loss."
"We are all heartbroken," said David Beauchesne, the orchestra's executive director, in a statement. "Bramwell Tovey was a dear friend and colleague, and a person of uncommon ability, warmth, humor, sincerity and kindness."
Photo courtesy of Richard Bell