Nelvana, TIME Studios to coproduce NFT-based toons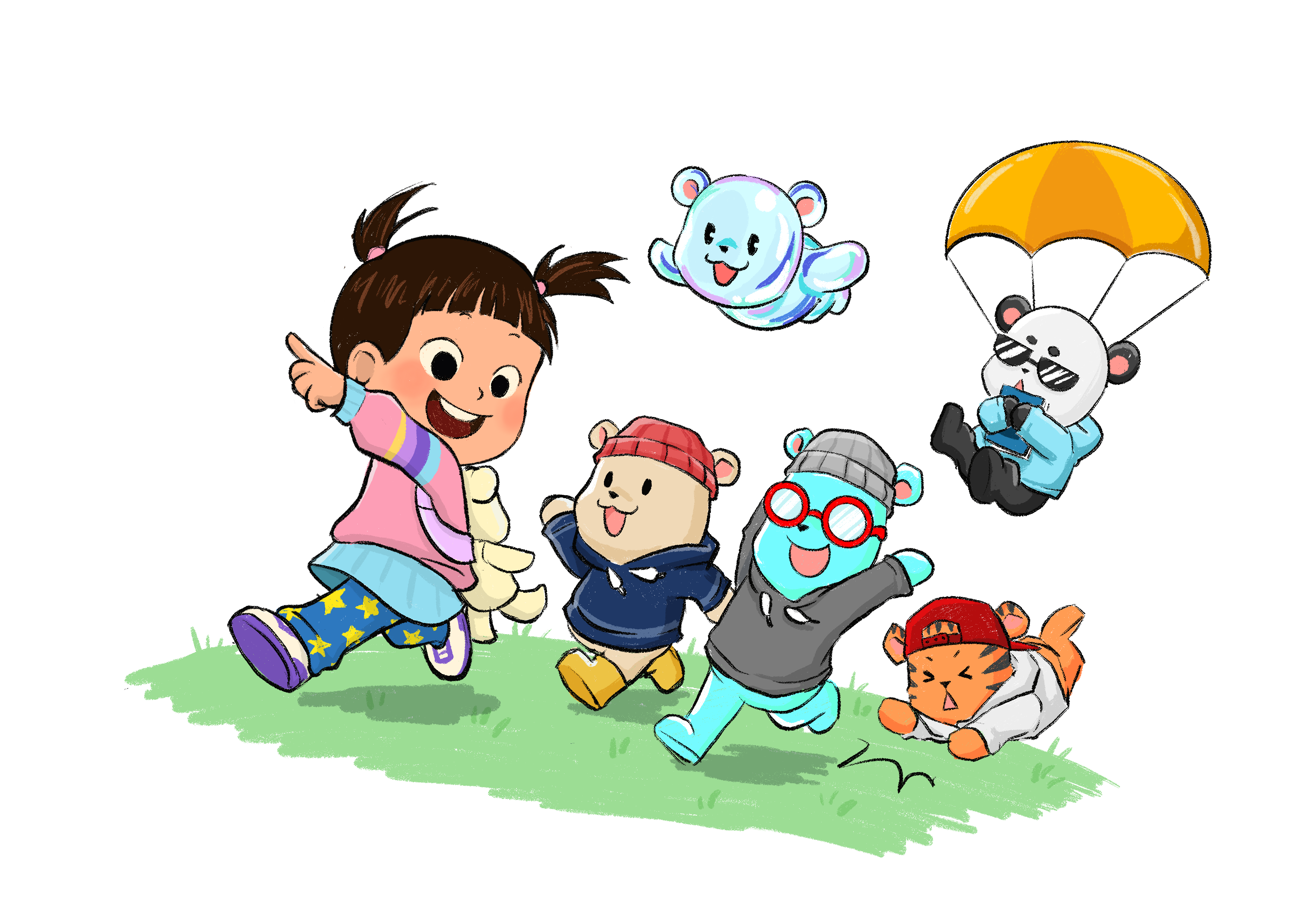 The two NFT projects build on the existing partnership between Nelvana and TIME Studios, which was first announced in January.
Nelvana is taking its first step into the blockchain-powered web3 world, partnering with New York-based TIME Studios to coproduce two NFT-inspired animated series.
Based on the work of Pablo Stanley, who is also designing a companion NFT collection, Robotos follows a group of friends who go on fantastical adventures in a world set in the distant future.
The other series, the littles (pictured), is inspired by Wil Lee's digital art and features an adventurous preschooler who uses her imagination to befriend a group of sweet and rambunctious bears.
Both projects are part of an ongoing partnership between TIME Studios' kids and family division and Nelvana that kicked off in January with the development of CG-animated preschool series Leela's Island (52 x 11 minutes), which is slated to premiere in fall 2023.
TIME has been on a mission to find untapped sources for unique kids and family IPs in the NFT space. These two new projects with Nelvana join brand Toy Boogers from NFT creator Doug, and Smilesssvrs by the artist Waheed Zai in its pipeline.
This story originally appeared in Kidscreen
Written by Cole Watson