Hot Sheet: Toronto-shot Star Trek: Strange New Worlds beams onto multiple charts
Meanwhile, Canadian titles such as Property Brothers: Buying and Selling and Save My Reno appeared on the Edmonton regional top 30 chart.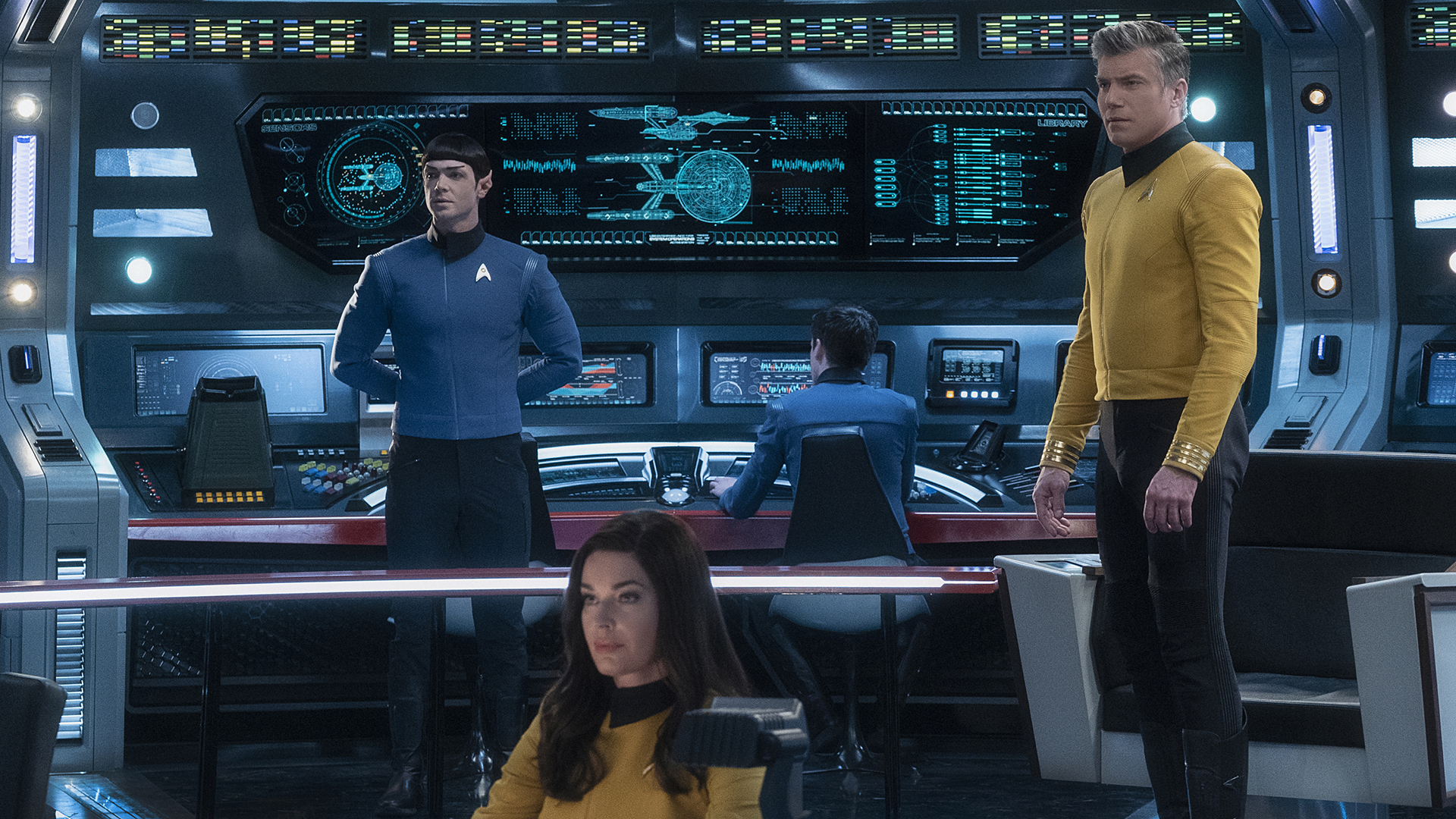 The Toronto-shot Paramount+ series Star Trek: Strange New Worlds season one finale landed in the top 30 national TV chart and made several regional lists for the week of June 27 to July 3.
Produced by Secret Hideout, Weed Road Pictures, Roddenberry Entertainment and CBS studios, the spinoff series from Star Trek: Discovery (pictured) ranked No. 17 in the national chart for that period, according to Numeris. The finale, which was the retelling of the original series' "Balance of Terror" episode, attracted 539,000 on CTV Sci-Fi+.
Star Trek: Strange New Worlds also made it on the regional top 30 charts: No. 20 in Calgary, No. 15 in Edmonton, and No. 21 in Vancouver/Victoria.
As usual, news and sports took up a good chunk of the national chart's Top 10. The CTV evening news ranked No. 1 with 1.179 million viewers, followed by NBC's America's Got Talent with 1.020 million viewers on Citytv, and CTV evening news weekend at No. 3 with 878,000 viewers.
Rounding out the top five of the national chart were the Toronto Blue Jays game win on June 27 at No. 4 with 873,000 viewers on Sportsnet, and CTV national news at No. 5 with 870,000 viewers.
Homegrown titles that made it to the regional charts included Property Brothers: Buying and Selling, produced by U.S.- and Canada-based Scott Brothers Entertainment, which aired on Global and came at No. 17 in Edmonton with 34,000 viewers.
Canadian lifestyle and renovation series Save My Reno, produced by Great Pacific Media and developed in association with Corus Entertainment, also made it on the Edmonton chart at No. 23 with 32,000 viewers. The series features former Canadian Football League player-turned-contractor Sebastian Clovis and designer Samantha Pynn.
The Quebec francophone list was led by Sphere Media's unscripted wildlife show Un zoo pas comme les autres with 1.026 million viewers on TVA; followed by the French competition series La Roue de Fortune chez vous, which was produced by Société Nouvelle de Production 2, with 685,000 viewers. Medical drama series Doc produced by Lux Vide came in third with 684,000 viewers on TVA.
See the chart below, or click here, for the list of top 30 TV programs in Canada. All numbers are represented in thousands.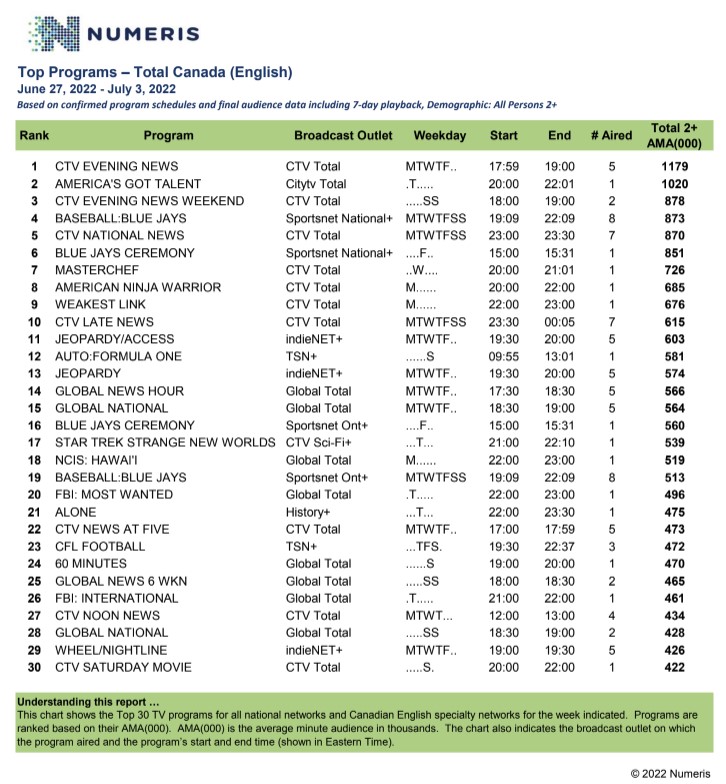 Photo credit: Michael Gibson/CBS