Documentary pioneer Terence Macartney-Filgate dies at 97
The prolific director helped develop the direct cinema movement with the National Film Board of Canada, starting in the 1950s.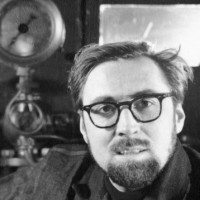 British-Canadian documentary filmmaker Terence Macartney-Filgate has died at 97.
The director and cinematographer died in Toronto on July 11, according to the National Film Board of Canada (NFB). He is best known for his work to help pioneer the documentary style of direct cinema, akin to the French movement of cinéma vérité, with the NFB, which involved bringing a more raw and truthful quality to projects through the use of lightweight filming equipment. He made 31 films with the organization between 1956 and 1995.
"The NFB has lost a dear friend and passionate champion of documentary cinema," said NFB chairperson and government film commissioner Claude Joli-Coeur in a statement.
"A key figure in the NFB's legendary Unit B and its Candid Eye series, he helped to revolutionize non-fiction storytelling. Terry would go on to make historic contributions in the independent sector, both in Canada and the U.S., and as an educator at York University. Whatever he did, he approached with his enormous talent and dedication," he added.
Macartney-Filgate was born in England in 1924 and eventually immigrated to Canada in his adulthood. He was hired as a scriptwriting assistant at the NFB in 1954, two years before directing his first short, Emergency Rescue – T33 Jet Aircraft.
He was a producer and cinematographer on the NFB's Candid Eye documentary series, which helped to develop the observational and free form filming style of direct cinema. His directing credits within the series include Blood and Fire, End of the Line and The Cars in Your Life.
His most active period with the NFB was between 1956 and 1964, when he directed 17 films. His final project with the NFB was the three-part documentary Canada Remembers in 1995.
Macartney-Filgate was named an officer of the Order of Canada in 2011 for his contributions to documentary filmmaking. He won the Hot Docs Outstanding Achievement Award in the same year.
Photo of Macartney-Filgate courtesy of the NFB