Wildling Pictures acquires rights to Professor Goose book series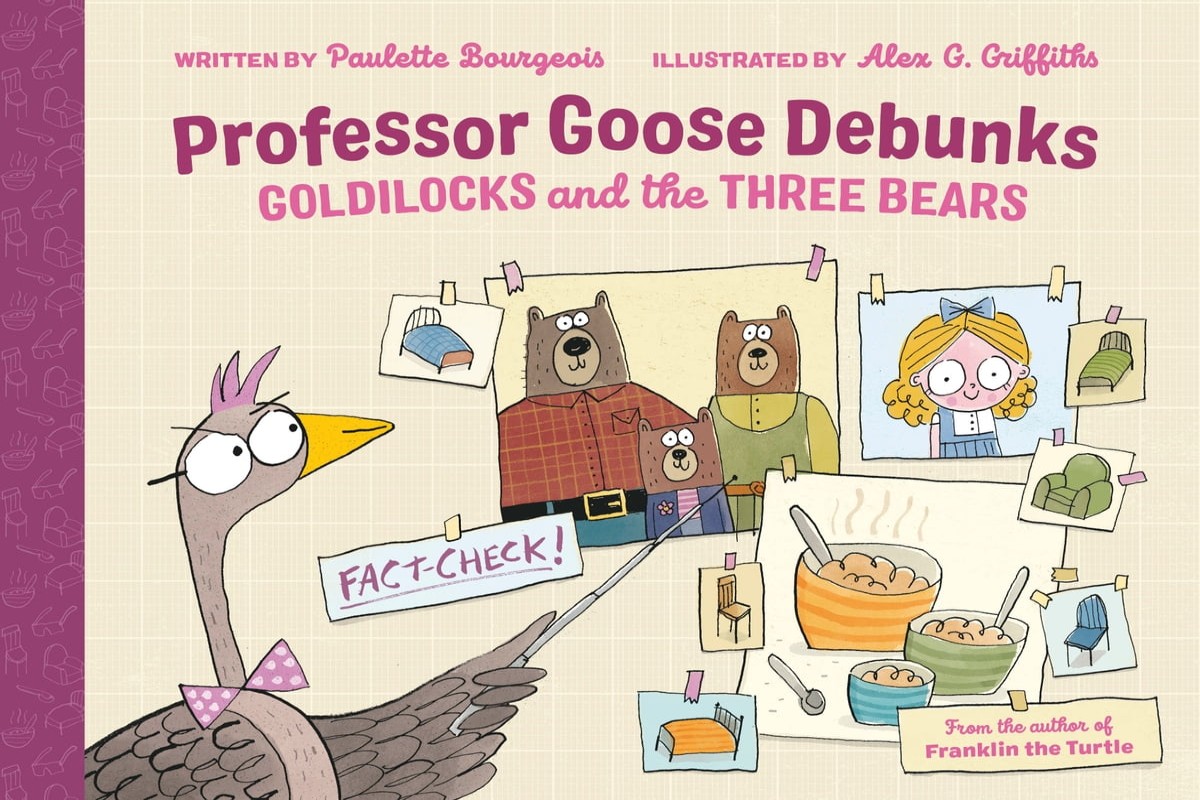 Natalie Urquhart from Wildling Pictures will attend the Kidscreen Summit later this month to meet with broadcasters and distributors about the project.
Toronto-based prodco Wildling Pictures is making its foray in the kids space, acquiring the rights to the book series Professor Goose Debunks Fairy Tales by author Paulette Bourgeois and illustrator Alex G. Griffiths.
Toronto-based writer and Canadian Screen Award nominee Jocelyn Geddie (Pinecone & Pony, The Snoopy Show) will develop the books as an animated kids series, with Matt Code, Natalie Urquhart, and Julie Strifler from Wildling Pictures serving as executive producers.
Urquhart will attend the 2022 Kidscreen Summit later this month to meet with prospective broadcasters and distributors about the project, according to a news release.
The prodco plans to develop and produce the series based on the first book, Professor Goose Debunks Goldilocks and the Three Bears, published by New York-based Tundra Books and Penguin Random House Canada. 

The series marks Wildling Pictures' first project in the kids programming space. Previously, the prodco has worked on producing drama features such as the David Bowie biopic Stardust from director Gabriel Range; Firecracker, which was directed by Jasmin Mozaffari; and director Molly McGlynn's Mary Goes Round, among many others.
Wildling Pictures has also produced thriller feature films including See For Me from director Randall Okita, and Cardinals from directors Grayson Moore and Aidan Shipley.
Their films have earned them multiple wins across 27 Canadian Screen Awards nominations and an international Emmy nomination.
Geddie, who is represented by the Jennifer Hollyer Agency, has written for many kids animated series including Disney Channel's Go Away, Unicorn, Teletoon's Total DramaRama, Nickelodeon's Mysticons, and WildBrain's The Snoopy Show. She was also the story editor, writer and story consultant on Dreamworks and Apple TV's new animated series Pinecone & Pony.
Image courtesy of Penguin Random House Canada