Joshua Jackson steps in as interim CEO of Liquid Media
The move comes one month after former CEO Ron Thomson resigned from the company.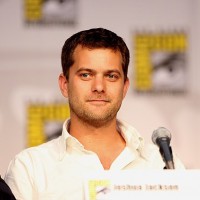 Vancouver actor Joshua Jackson has been named interim CEO of Liquid Media Group following the resignation of former CEO Ron Thomson.
The co-founder and chairman (pictured) will lead the Vancouver-based business solutions company while the board of directors seeks a new permanent CEO, as well as "other key hires," according to a news release.
Thomson resigned from Liquid Media on June 3, with no comment from the company on the reason for his departure.
Liquid Media has also added Tom Casey, chief investment officer, director and co-founder of logistics venture RLS Partners, to its board of directors. Casey previously served as president of American Apparel and EVP and CFO of Blockbuster.
Liquid Media was formed in 2018 to help indie producers finance, produce, package and monetize their IP, using methods such as NFTs and cryptocurrency to help finance productions. The company is currently focused on three core strategies, providing distribution solutions for producers, analytics and data on end-to-end production processes, and financing methods.
The company recently launched Projektor, a streaming platform for filmmakers to distribute their content while retaining the rights to their IP and keeping the majority of the revenue from viewer purchases.
Liquid Media's subsidiaries include IndieFlix, iGems and Digital Cinema United.
Photo by Gage Skidmore (via Wikimedia Commons)