Hot Sheet: Stanley Cup finals lead national top 30 TV chart
Canadian titles Holmes Family Rescue, Highway Thru Hell, and Border Security: Canada's Front Line ranked on the regional top 30 charts.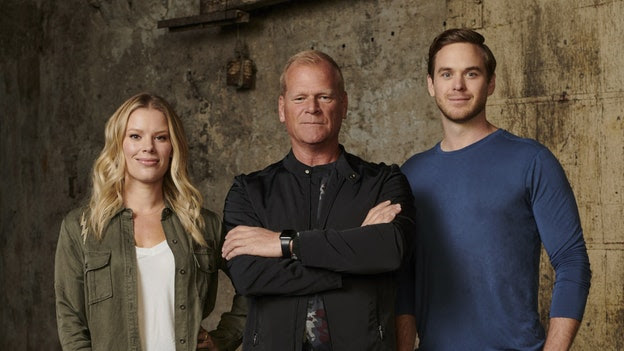 The final four games of the NHL Stanley Cup Playoffs led TV ratings in Canada in the top 30 national TV chart for the week of June 20 to 26.
The series, which saw the Colorado Avalanche defeat Tampa Bay Lightning in game six, aired on Sportsnet and ranked at No. 1 with 1.267 million viewers for that period, according to Numeris. CBC's coverage of the playoffs landed at No. 6, while its post-game content came in at No. 7.
Meanwhile, CTV evening news ranked No. 2 with 1.193 million viewers, and NBC's America's Got Talent came in at No. 3 with 1.154 million viewers.
Rounding out the top five of the national chart were CTV evening weekend news at No. 4 with 871,000 viewers, and CTV national news at No. 5 with 826,000 viewers.
Homegrown titles made it to the regional charts. Thunderbird Entertainment's factual division Great Pacific Media's Highway Thru Hell came in at No. 25 on the Toronto/Hamilton chart with 97,000 viewers, while Vancouver-based Force Four Entertainment's Border Security: Canada's Front Line was No. 30 with 89,000 viewers.

Make It Right Productions' Holmes Family Rescue (pictured), which aired on CTV, made it on the Edmonton chart at No. 27 with 29,000 viewers.
The Quebec francophone list was led by unscripted wildlife show Un zoo pas comme les autres (Sphere Media) with 860,000 viewers on TVA, followed by unscripted TV programming of Quebec's national day called Grand spectacle de la Fête nationale dans la Capitale (PR3 Media) with 856,000 viewers. In the third spot was Attraction reality cooking competition show Les Chefs! (La Presse Télé) with 841,000 viewers.
See the chart below, or click here, for the list of top 30 TV programs in Canada. All numbers are represented in thousands.