WIFTV names 11 participants for Emerging TV Producers program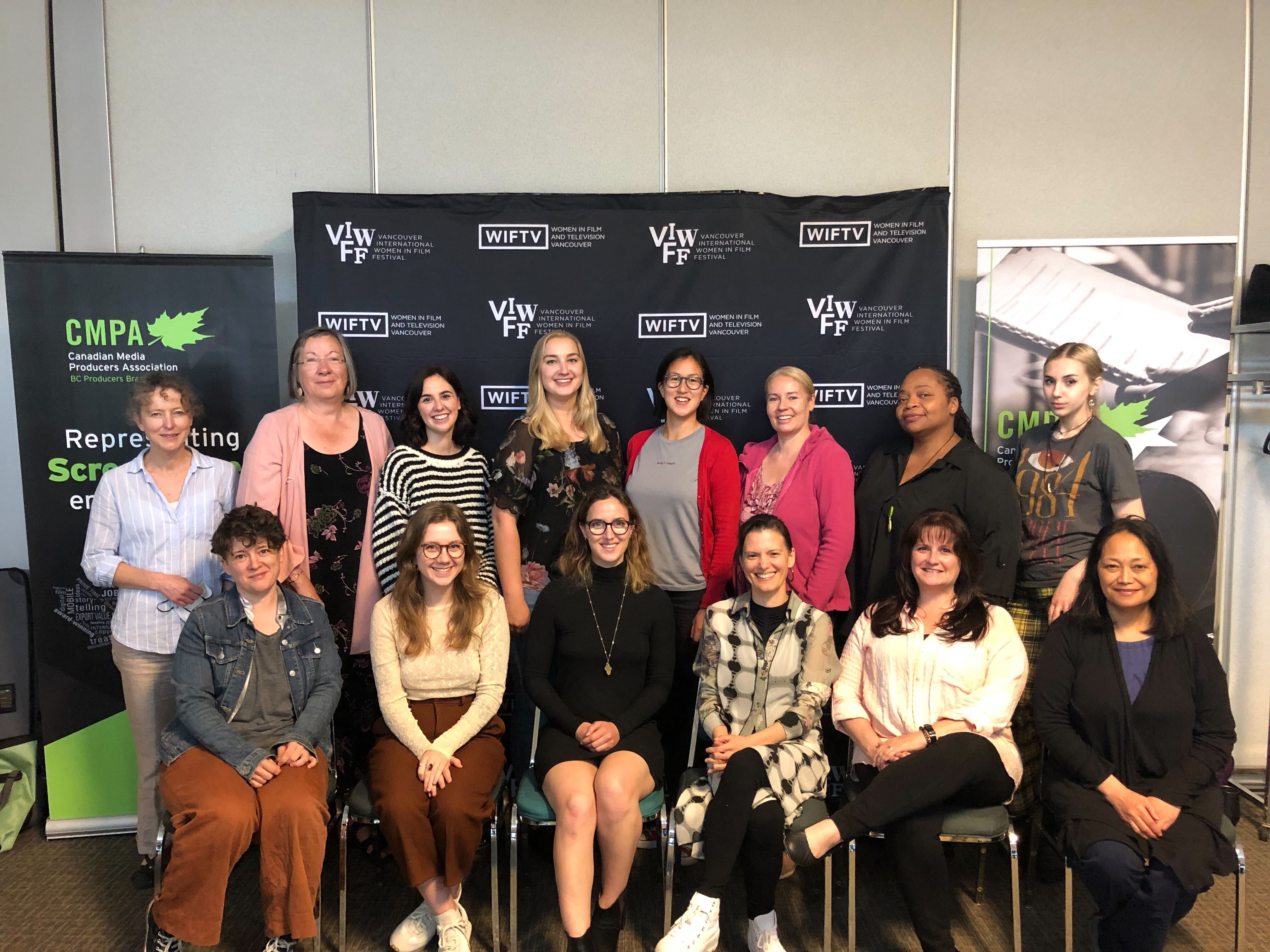 Participants are in the midst of phase one of the program, where they partake in a series of foundation workshops held in Vancouver.
Women in Film and Television Vancouver (WIFTV) has announced 11 participants for the 2022 Emerging TV Producer program.
The program is a six-month initiative offering women and gender diverse creators with the tools, training and connections to break into the industry. It was launched in February with a mandate to form a cohort that includes members of underrepresented communities, including Indigenous, Black, people of colour, LGBTQ2S+ and individuals with disabilities.
It is broken down into two phases, with the first being a series of foundation workshops held in Vancouver, where participants will learn how to handle funding applications, pitch, finance, create budgets and make industry connections. The second phase will match the participants with mentors who will assist them in packaging their projects for development funding and/or industry markets.
Funded by the Canada Media Fund, the participants are currently in phase one of the program. Phase two will occur in December with a full list of jury members and mentors to be announced at a later date.
The 11 B.C.-based writers and producers include Nic Altobelli (A Place in Hell), Emslie Attisha (Little Fish), Raeanne Boon (A Teacher), Maritama Carlson (Amber's Descent, Crimson Point), and Ana Carrizales (Before She's Gone, The Day Don Died).
Leah Flagg (Empty Spaces), Marie Picard (Alien Wanted), Sabrina Roc (Scarberia, Hood Island), Andrea Routley (This Unlikely Soil), Jessica To (Workshipping Wendy), and Rachelle Younie (Mortality and the Morgue, Dead Inside) have also been selected.
Supported by CMPA BC, Picture Shop, and Creative BC, the goal of the program is to have a diverse cohort that includes women and gender diverse creatives who identify as Indigenous, Black, people of colour, LGBTQ2S+, and persons living with disabilities
Photo taken by Patrycja Kamska, WIFTV's events and programs manager. From top row (left to right): Jessica Bradford, Deborah Osborne, Raeanne Boon, Emslie Attisha, Jessica To, Maritama Carlson, Sabrina Roc, Marie Picard; bottom row (left to right): Andrea Routley, Rachelle Younie, Nic Altobelli, Ana Carrizales, Leah Flagg, Ana de Lara.