Hot Sheet: Reality reigns in national top 30 TV
Homegrown TV show Scott's Vacation House Rules made it on the regional top 30 Calgary chart.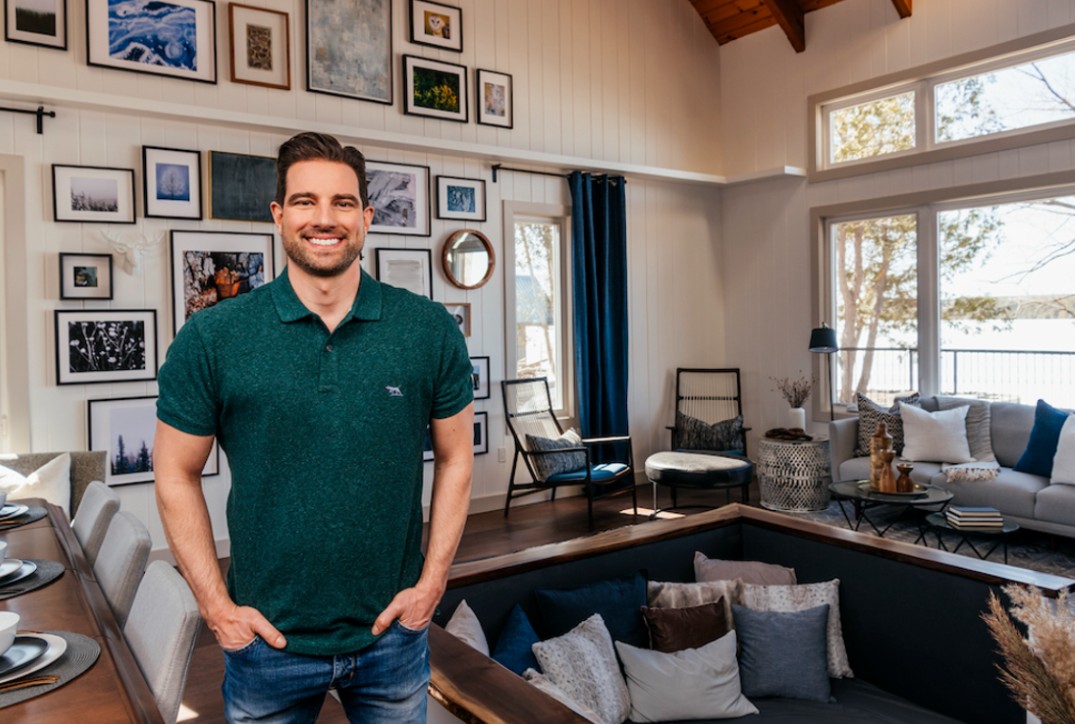 NBC's America's Got Talent continued to lead unscripted TV ratings in Canada in the top 30 national TV chart for the week of June 13 to 19.
The reality competition series ranked No. 3 in the national chart for that period, according to Numeris. Produced by Fremantle and Syco Entertainment, the U.S. edition of the global Got Talent franchise created by Simon Cowell attracted 1.028 million viewers on Citytv.
The CTV evening news ranked No. 1 with 1.185 million viewers, and the first two games of the Stanley Cup final on Sportsnet were at No. 2 with 1.029 million viewers.
Rounding out the top five of the top 30 national list were the CTV evening weekend news with 896,000 viewers and CTV national news with 882,000 viewers on CTV.
Meanwhile, homegrown TV show Scott's Vacation House Rules (pictured) from Toronto-based prodco McGillivray Entertainment Media Inc. made it on the top 30 regional chart for Calgary, coming in at No. 28 with 26,000 viewers.
The Quebec francophone list was led by unscripted wildlife show Un zoo pas comme les autres (Sphere Media) with 834,000 viewers on TVA, followed by Attraction reality cooking competition show Les Chefs! (La Presse Télé) with 831,000 viewers. In the third spot was Toronto-shot medical drama series Doc (Pebblehut Productions) with 729,000 viewers.
See the chart below, or click here, for the list of top 30 TV programs in Canada. All numbers are represented in thousands.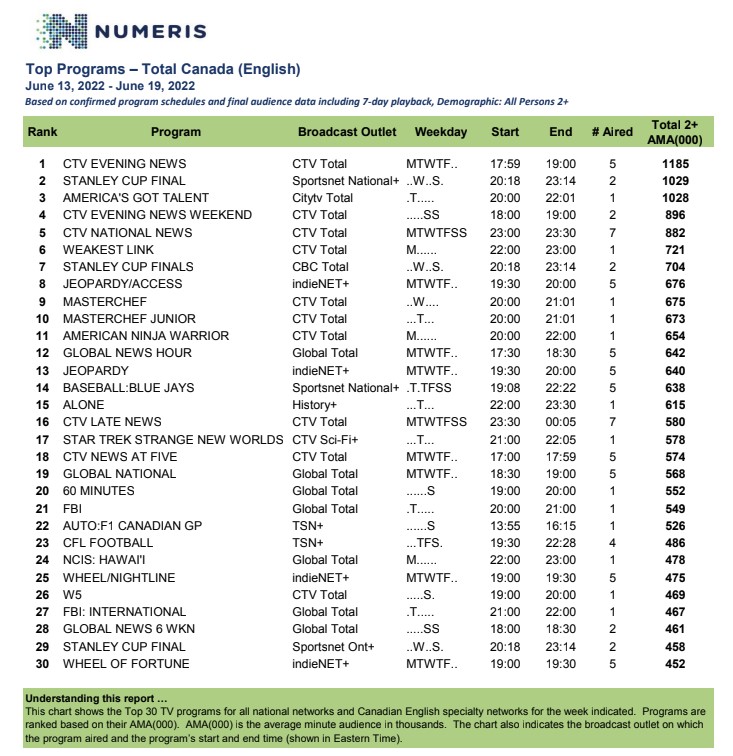 Image courtesy of McGillivray Entertainment Media Inc.