NFB makes gains for gender parity, Indigenous production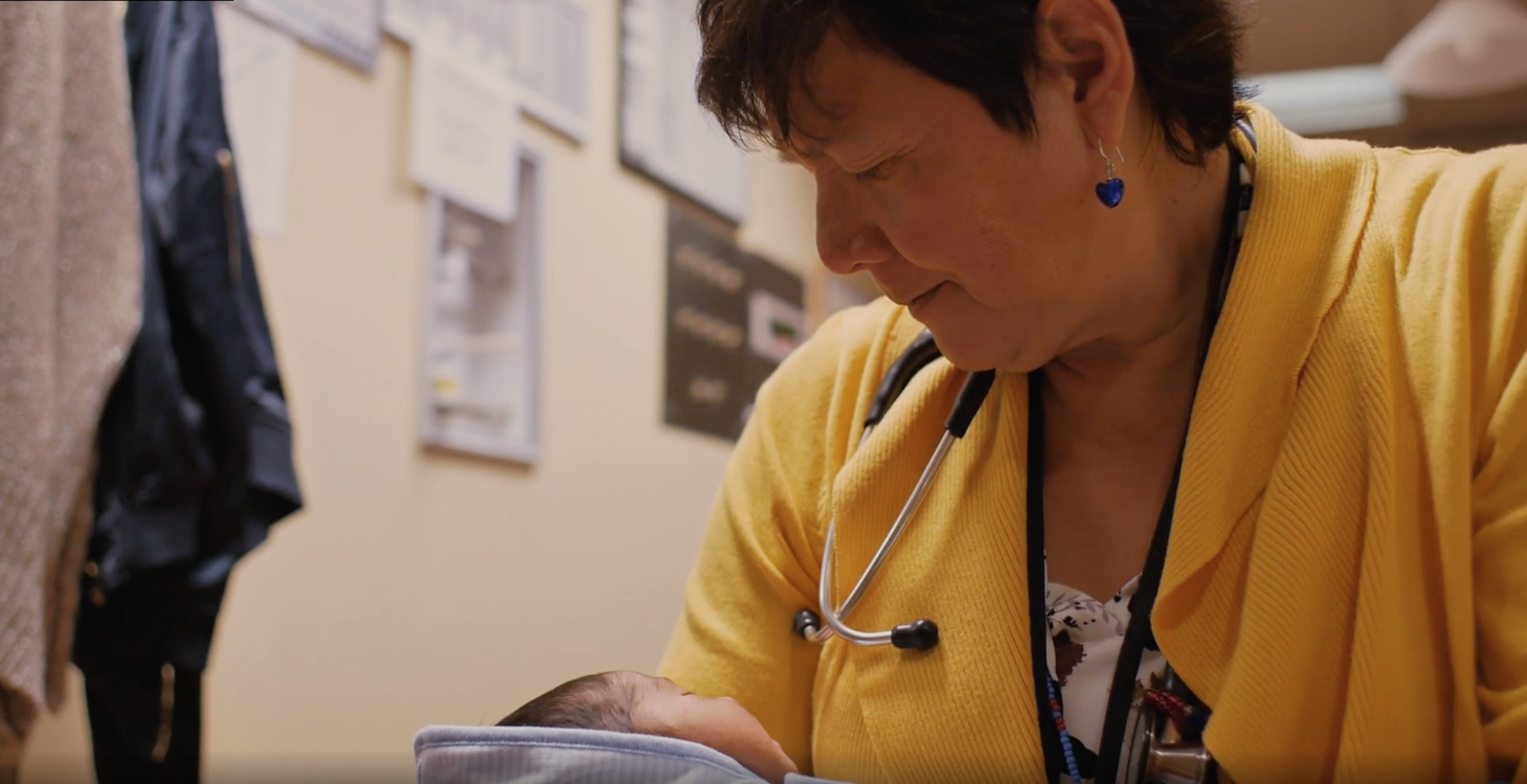 The National Film Board of Canada's 2021–2022 fiscal year saw progress in areas such as more completed works directed by women and Indigenous filmmakers.
The National Film Board of Canada (NFB) says despite the challenges of the past year, it has made progress in its commitments to increase investment in productions led by women and Indigenous creators, and overall diversity, equity and inclusion goals.
The NFB has released an overview of key results from the 2021–2022 fiscal year, with a full annual report to be released this fall. Of the works completed during that period, 54% were directed by women and 46% by men. That's a gender-parity bump from 2020-2021, when 40% were directed by women and 48% by men.
Another 26% of projects were directed by Indigenous filmmakers in 2021-2022, for a total of 11 works — up from 8%, or seven works, in the previous year.
A total of 43 original works were produced in 2021-2022, including 18 coproductions, for a total of $40.6 million in production spending. While the amount of original productions was down by nearly half from the 84 in the previous year, the spend was higher than the $38.2 million in 2020-2021, keeping in line with the NFB's 2020-2023 strategic plan goal of devoting more money to production.
According to a news release, the lingering impact of COVID-19 also resulted in some restrictions and illnesses that led to the postponement of some production and post-production in the last year.
A total of 61% of production spending went to women-led projects, 37% to men and 16% to Indigenous creators, exceeding the goal of 15% to Indigenous creators. That's higher than in 2020-2021, which saw 42% of production spending go to works by women, 39% to men and 14% to Indigenous creators.
In the category of completed work: 66% were written by women (up from 42% the year before); 32% were written by men (down from 49%); 53% were edited by women (up from 47%); and 47% were edited by men (down from 50%).
Women conducted the cinematography on 32% of completed projects (up from 14%) compared to 64% men (down from 77%), while 39% had musical scores by women (up from 24%) with 61% by men (down from 71%).
The majority of the NFB slate completed in 2021–2022 (53%) explored topics related to Indigenous lives and experiences, and diverse perspectives related to race, ethnicity, religion, culture, disability, gender and sexuality. That's up from 35% the previous year.
Among the slate of work in progress in 2021–2022, 60% is being made by women, compared to 47% the year prior; 40% by men (same as the year prior); and 17% by Indigenous creators (vs 15% the year before).
Last year, 35% of the productions were directed by emerging filmmakers, down from 45% in the previous year.
The NFB made organizational-wide changes during the fiscal year to help increase the level of diversity, equity and inclusion in productions. Last September, the NFB appointed Rachel Decoste to the newly created position of director of diversity, equity and inclusion, and J'net Ayayqwayaksheelth to the new role of director of Indigenous relations and community engagement.
The NFB has also committed to ensuring that by March 31, 2023, its staff will have been diversified so as to reflect Canadian society.
As of March 31, 2022, 22% of its workforce has self-identified as belonging to an underrepresented group, said the release. Meanwhile, more than half of the employees appointed to director general, director, executive producer and producer positions over the course of the year are from Indigenous or diverse backgrounds.
Indigenous employees now represent 2% of all NFB staff, including three producers, up from 1.24% the year prior. The NFB has committed to achieving a minimum of 4% Indigenous representation by 2025.
Other key gains included an increase of almost 40% in awards earned (151 awards for 2021-2022), 66% of which went to NFB women creators and 13% to Indigenous creators such as Elle-Máijá Tailfeathers, whose 2021 NFB doc Kímmapiiyipitssini: The Meaning of Empathy (pictured) won honours including the Rogers Audience Award for Canadian Feature Documentary at the Hot Docs festival.
The NFB also saw almost a doubling in its amount of online views, from 6.6 million in Canada to 12 million. That includes 2.4 million views on nfb.ca in Canada. However, its overall global views were lower in 2021-22, coming in at 64 million compared to 72.7 million in the previous fiscal year. The NFB did note that views on Amazon's Prime Video streaming platform have seen a sharp increase, coming to eight million in 2021-22 compared to 1.2 million in fiscal 2019-18.
Meanwhile, 87 films benefited from the Aide au cinéma indépendant du Canada (ACIC) or the Filmmaker Assistance Program (FAP), almost a 75% increase.
"This has been a year of adaptation and change for the NFB," said Claude Joli-Coeur, government film commissioner and chairperson of the NFB, in a statement.
"Even as we dealt with COVID-19, we undertook a major overhaul of our production structure to allow for greater autonomy and increased collaboration between studios."
Caption: Dr. Esther Tailfeathers works on the frontline of a drug poisoning epidemic on the Kainai Reserve in the NFB film Kímmapiiyipitssini: The Meaning of Empathy