Neil Lumsden named Ontario's Minister of Tourism, Culture and Sport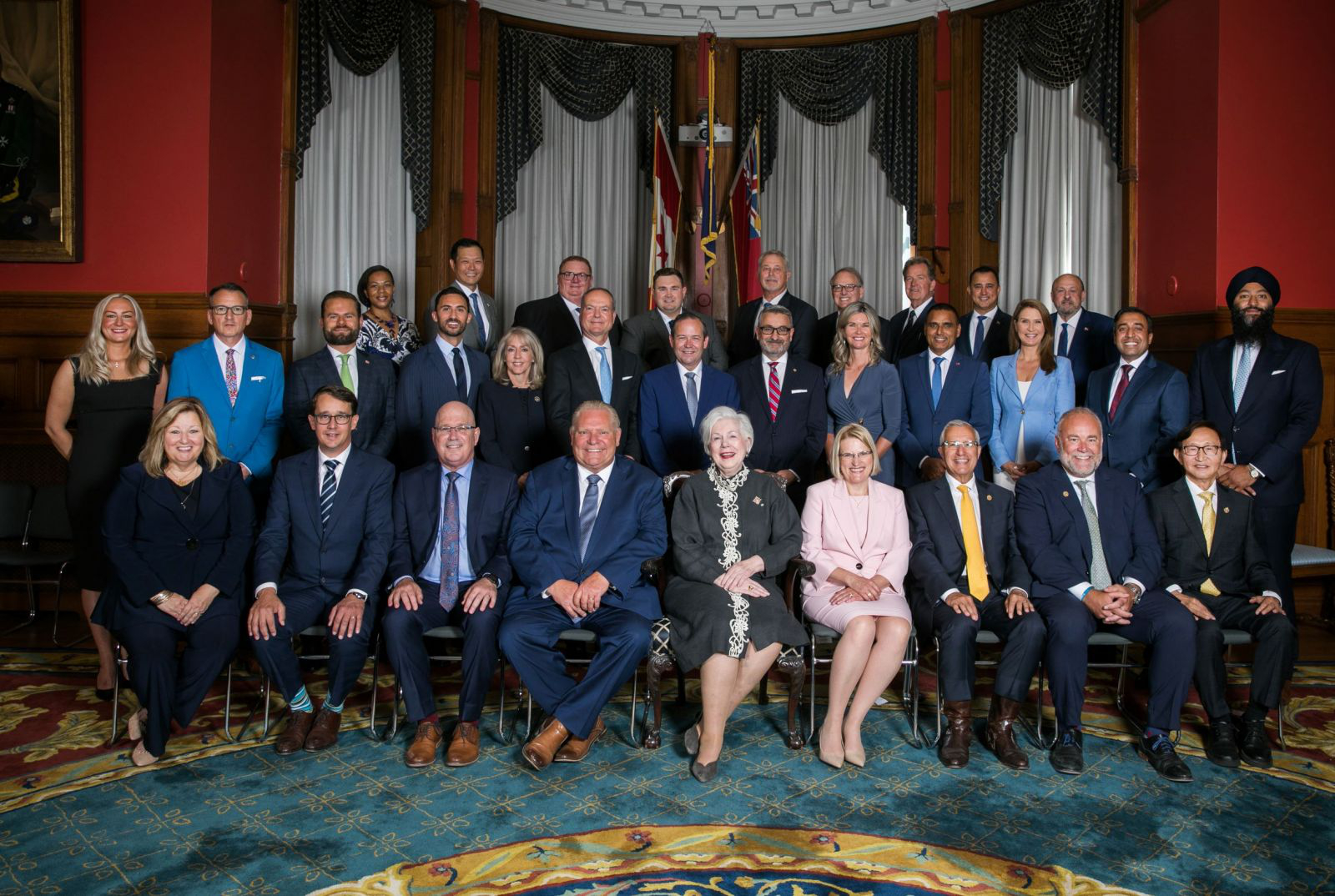 The newly-elected MPP and former CFL player was sworn in on June 24 and takes over the portfolio from Lisa MacLeod.
Newly-elected Ontario MPP Neil Lumsden has been named the province's Minister of Tourism, Culture and Sport, taking over from Lisa MacLeod.
A member of the Canadian Football League Hall of Fame, Lumsden was sworn in as one of several new cabinet members on Friday (June 24), following the Progressive Conservative (PC) party's re-election as Ontario's majority government on June 2.
MacLeod, who served as Minister of Heritage, Sport, Tourism and Culture Industries since 2019 and was re-elected to her Nepean riding, did not retain a cabinet seat. In a statement from a currently deleted Twitter account, MacLeod said she would be taking time off to "rest and recuperate" over the next few months as her mental and physical health has been "greatly impacted" over the "last couple of years."
Lumsden, who was elected as MPP of Hamilton East—Stoney Creek, takes over the province's culture portfolio ahead of proposed amendments to the Ontario Film and Television Tax Credit.
The PC government's 2022 budget included plans to allow digital content productions to access the film and TV tax credit, as well as regional bonuses for productions primarily outside of the Greater Toronto Area, and the untethering of the Ontario Computer Animation and Special Effects Tax Credit from the Film and Television Tax Credit and the Production Services Tax Credit in order to simplify claiming and processing.
There is currently no set deadline for when the proposed amendments will go into effect, but the budget stated that further details on eligibility requirements for digital content productions will be announced in the fall.
The amendments were made public following recommendations from a film and TV advisory panel formed in 2020 during MacLeod's tenure, led by Jim Mirkopoulos and Shaftesbury's Christina Jennings.