Indigenous Screen Summit delegates gain momentum for projects at BANFF
Dallas Soonias and Jordan Molaro, who were among the 14 Indigenous producers taking part in the Pitch Forum, say they landed leads and potential sales at the summit.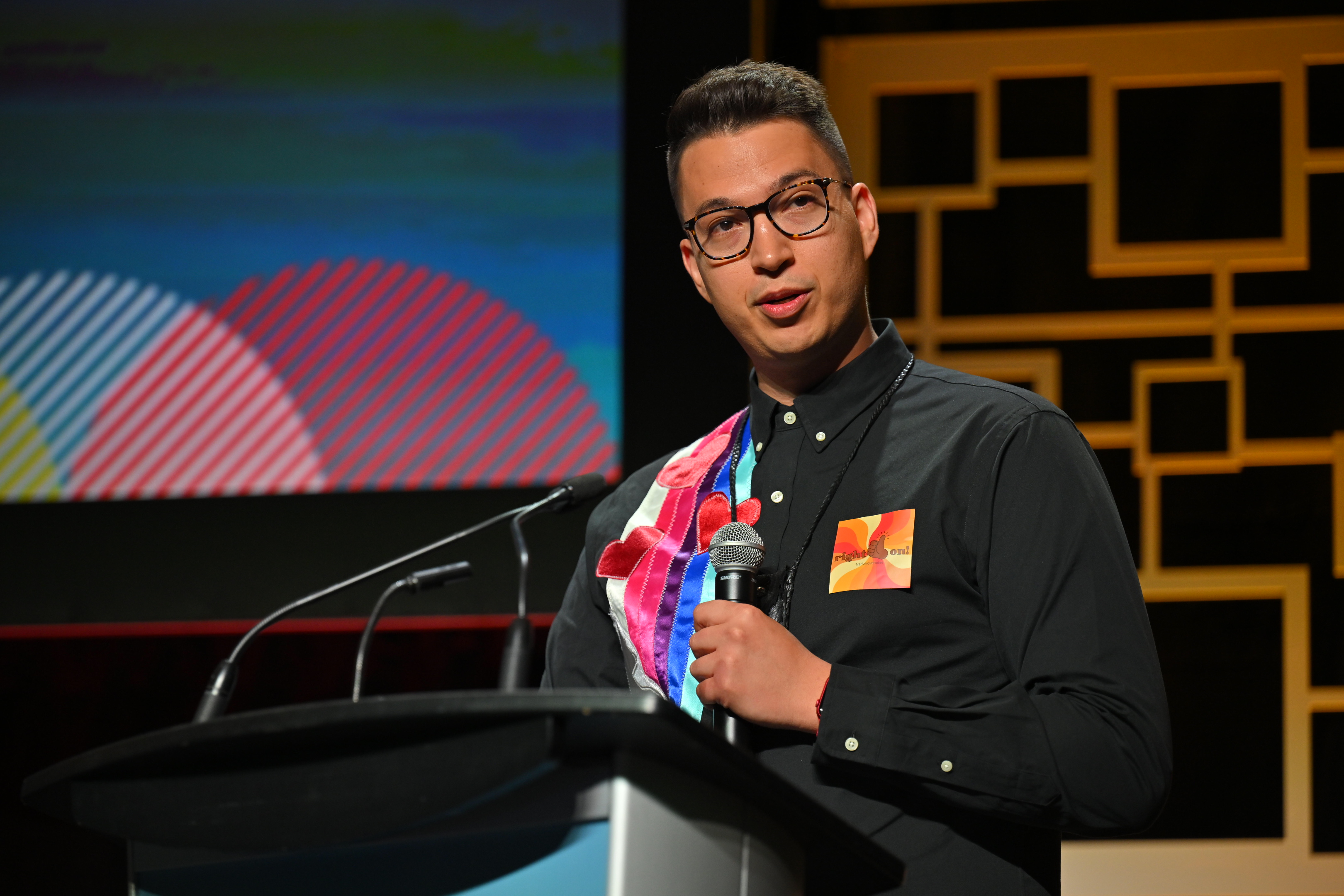 The first in-person Indigenous Screen Summit (ISS) at the Banff World Media Festival (BANFF) has successfully opened the door for emerging Indigenous producers and creators to the international market, say delegates.
This year, 14 Indigenous filmmakers and producers were able to pitch their in-development scripted features, drama series and comedy projects to panels of Canadian and international buyers as well as an industry audience at the festival in Banff, Alta.
Among the delegates in the ISS Pitch Forum were Dallas Soonias (Prey) and Nu-Media Films president Jordan Molaro (Taken, Canada's a Drag), who were successful in landing leads and potential sales as a result of their pitches at the summit.
"We were looking for either funders to fund it so we could develop it independently or some production houses that wanted to jump on it, and we got a lot of interest from the summit. So, now we're in the process of figuring out who we want to work with and which direction we want to take. This means we have options because of it, whereas we had limited options before," explains Soonias to Playback Daily.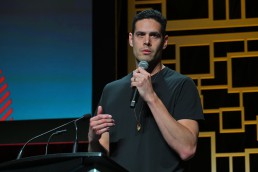 Soonias (pictured right), who is currently working on his comedy series Second Team, about two failed actors working as stand-ins while trying to get their big break in the industry, notes that the project now has five leads as a result of his pitch. "I didn't go to any of the speed meetings because I'm terrible at those. It turns out, I'm better at pitching in front of 500 people than one on one."
Directed and written by Soonias, Second Team is loosely based on Soonias and his friends' experiences as stand-ins in the industry. He had the idea when he was the stand-in for Prey and witnessed how the industry treats stand-ins. The film stars Amber Midthunder (Legion). 

Molaro (pictured above), who is in pre-production on his 90-minute horror feature film Beast and the Bush, about an Indigenous father named Billy struggling with PTSD, also received interest from two distributors and two national broadcasters.
"We're in talks with Toronto-based prodco Raven Banner but nothing has been closed yet. The other distributors I don't want to name yet, but there is definitely other interest," Molaro tells Playback.
"The pitch was in front of Paramount+, Amazon, Netflix, CBC Films, APTN, among others. There was nothing closed with the distributors, however, we were in general discussions with APTN and CBC as they are working on a copro as per their general announcement. We are also planning a trip to Toronto to meet with Adam Garnet Jones [APTN director of TV content and special events]."
Produced by Eva Thomas with executive producer Tina Keeper, Beast and the Bush was budgeted for $1 million. The film received top-up funding from Telefilm and the Indigenous Screen Office. Molaro hopes to begin filming in November to spring of 2023.
The film, which is directed and written by Molaro, will showcase the true strength of the Anishinaabe survival skills with a full Indigenous cast and crew, says the filmmaker.
BANFF, in partnership with the Indigenous Screen Office and Canada Media Fund, held the summit with the intent to facilitate conversation and connect partners, explore trends, create opportunities, and amplify Indigenous screen storytelling on a global stage.
Nicole Robertson, producer for the Indigenous Screen Summit through BANFF, notes that industry leaders at the festival have informed her of their hunger for diverse stories. "They have told me a couple times that it was about time."
"It has to do with how we've come through this time where a lot of stories in the past are being told through different lenses that weren't ours. And now, you see are people that are coming to the forefront and reclaiming and also repatriating and revitalizing within storytelling," she says.
Other Indigenous ISS Pitch Forum delegates included Alberta-based filmmakers Kathleen Edwards (Meet The Sky), Eric Janvier (God's Acre), Tanis Parenteau (Gossip Girl), and Sean Smith (Hard Dirt); along with British Columbia-based creators Eva Grant (This Place), Joy Haskell (Tribal), Justin Neal (The Skins Game), Kelly Roulette (My Mother My Rock), and Loretta Sarah Todd (Monkey Beach).
The cohort also included Ontario-based filmmaker Bradley Paul (Roots and Wings), Carla Robinson (Bully), and Jerry Wolf (We Are Not The Monsters).
Images courtesy of Kristian Bogner.