In brief: Canadian feature Labour Day to debut at Cinequest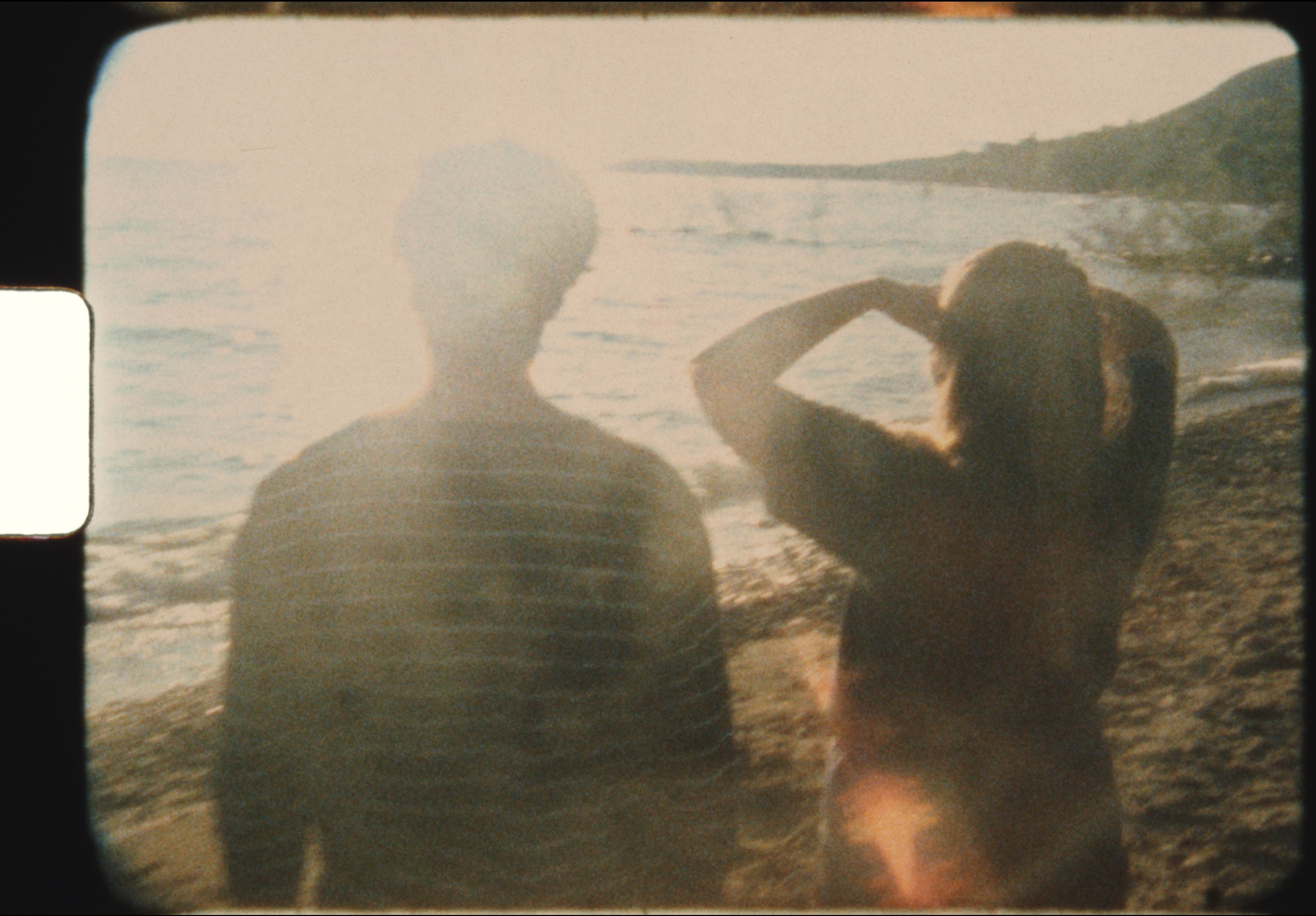 Plus: WildBrain Spark, Animation Café are producing a Sunny Bunnies spinoff, Netflix's Toronto office is unaffected by the streamer's latest layoffs, and more.
The Canadian feature Labour Day will make its world premiere at the Cinequest Film & Creativity Festival in California in August. The drama (pictured) — which was filmed in just five days in The Blue Mountains, Collingwood and Wasaga Beach, Ont. last August — was written and directed by first-time feature filmmaker Tracey Strnad, who also produced, alongside Rob Chatwin and Tom Strnad of Blue Mountains, Ont.-based Mountain Goat Film Company.
The story of a master's student who goes to a cottage resort town to have an abortion after an unplanned pregnancy was produced with the financial assistance of the Blue Mountains Foundation for the Arts' Robert G. Kemp Arts Award. First-time actor Rochelle Reynolds plays the lead role in the film, which had a budget of $195,000 and was largely captured with Kodak Ektachrome Super 8mm colour reversal film.
Canadian-Latina filmmaker Patricia Chica's directorial debut, Montréal Girls, will also make its world premiere at Cinequest.
WildBrain Spark, Animation Café producing Sunny Bunnies spinoff
AVOD network WildBrain Spark has joined forces with Poland's Animation Café to produce an upcoming spinoff of CG-animated preschool series Sunny Bunnies. The new series, titled Sunny Bunnies Sing-Along (26 x 2.5 minutes), is heading into production soon, with the first episode scheduled to premiere in August on the Sunny Bunnies YouTube channel.
Sunny Bunnies first launched on YouTube in 2015 and was picked up the following year by Disney Channel, Disney Junior and DisneyNOW for U.S. audiences. A total of six seasons have been produced to date, and the show is now airing in more than 160 countries on platforms such as Sky Kids, Kidoodle.TV and Amazon Prime.
The spinoff comes on the heels of a change in ownership for the IP, as Animation Cafe took over the brand from Belarusian prodco Digital Light Studio earlier this year. London-based distributor Media I.M. continues to manage global sales for Sunny Bunnies, and it will take on the spinoff as well.
The company has also extended an agreement with WildBrain Spark, which will keep managing the Sunny Bunnies YouTube channel for the next five years.
Toronto Netflix office unaffected by latest layoffs
Netflix yesterday (June 23) announced approximately 300 more layoffs, after letting go of around 150 mostly U.S.-based employees in May and a number of others who'd worked for its fan-focused website Tudum several weeks before that. But, like last time, this new round of pink slips has not had an impact on the streamer's Toronto corporate office, Playback Daily understands.
The California-based company's Toronto office is the home base of Tara Woodbury, Netflix's manager of Canada series, and Danielle Woodrow, the company's director of Canada series, who recently spoke of their plans and strategy at the Banff World Media Festival (BANFF).
Films We Like supports Cineplex
Toronto-based distribution boutique Films We Like says it is raising funds for Cineplex, noting in a news release that "These are tough times for Canada's largest theatre chain." Earlier this week, Cineplex, which faced a drop in revenue and layoffs during the pandemic, announced a new $1.50 booking fee for movie tickets bought through its mobile app or website.
Films We Like says that as a gesture of support for the exhibitor and its employees, it will donate $1.50 from every ticket purchased for its film Montana Story, now playing at TIFF Bell Lightbox in Toronto, "to our struggling friends at Cineplex."
"Please help us support Cineplex in their mission of passionately delivering exceptional film experiences, and excellent popcorn," said the release from Films We Like, which was founded by documentary filmmaker Ron Mann.
Jason Reitman joins Oscars board
Montreal-born writer-director Jason Reitman has been elected to the Academy of Motion Picture Arts and Sciences' 2022-2023 board of governors. This is the first time the four-time Oscar nominee is joining the board. He was elected to the directors branch, and will take office along with the other elected governors at the first scheduled board meeting of the new term.
With files from Sadhana Bharanidharan at Kidscreen