Roku 'committed' to working with Canadians, says originals lead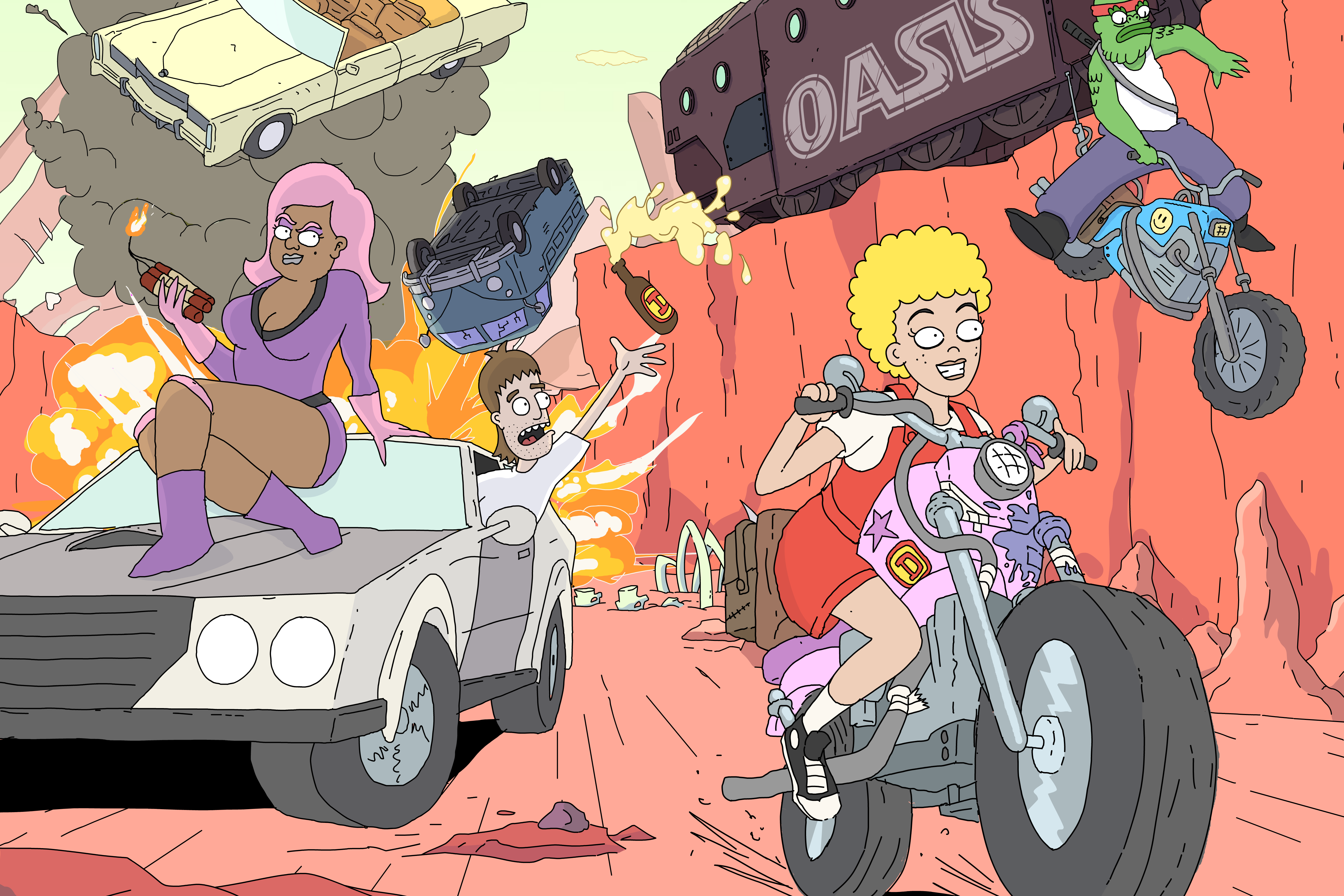 BANFF '22: David Eilenberg discussed Roku's fast-paced originals strategy in scripted and unscripted, emphasizing the company's interest in working in Canada.
Ad-supported streaming platforms are about to see a "big boom in commissioning," according to David Eilenberg, Roku's head of originals.
Eilenberg – who took the helm of Roku's originals strategy in March after serving as chief creative officer at ITV America – discussed The Roku Channel's content strategy as part of a spotlight session at the Banff World Media Festival on Tuesday (June 14), moderated by Playback. He spoke about the AVOD platform's interest in working with Canadian creatives.
"Sometimes Canada is a place where people go to manufacture U.S. content, but this is an incredibly vibrant creative community, and it's not just a place to create U.S. shows," he said. "We're really committed to working with this community to find new voices."
The streamer has already worked closely with the Canadian sector in its originals push, acquiring CTV's Children Ruin Everything (New Metric Media) as an original in the U.S., coming in as a collaborator on its 16-episode second season. Eilenberg said the sitcom speaks to Roku's interest in series with co-viewing potential, which is appealing to advertisers.
Another Canadian Roku original is the animated series Doomlands from Blue Ant Media company Look Mom! Productions. Roku announced a second-season renewal during BANFF.
The 10 x 15-minute season is led by showrunners Lee Porter and Josh O'Keefe with O'Keefe also directing. It follows workers at a mobile pub in a desert wasteland, voiced by Mark Little and Kayla Lorette.
The streamer also revealed two commissions on its unscripted slate: Survival from Above, produced by All3 Media's Caravan, which follows 10 survivalists as they travel to the canopy of the South American rainforest; and the Lincoln Log Project (working title), produced by Entertainment One and inspired by parentco Hasbro's toy brand, featuring master builders building grand cabins using life-size Lincoln Logs.
Eilenberg said Roku's initial focus for unscripted originals was in lifestyle, but the streamer is now branching out into other areas as its slate grows.
He added that the streamer is working at a fast pace to build up its original offerings, and so is looking at projects that already have a level of development behind them. "If there's an initial script that already exists or if there's an unscripted show with talent already attached, it's easier for us to jump on," he said.
Since Roku is currently independently owned, Eilenberg said it is looking for production partners that can grow with it, and offers differing deal structures to "help producers be entrepreneurial" in the market.