Netflix Canada team provides in-depth look at strategy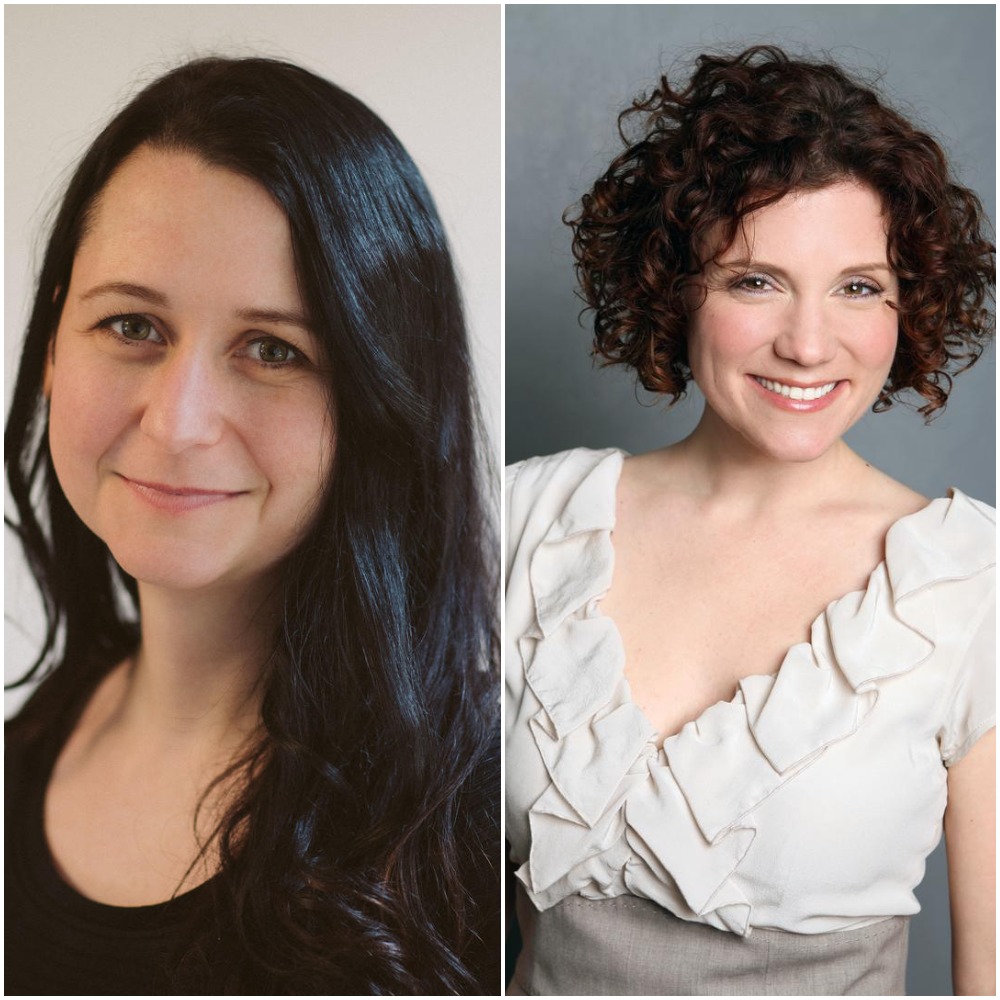 BANFF '22: Tara Woodbury and Danielle Woodrow of the streamer's Toronto-based team discussed what they're looking for and how they take pitches and make deals.
A fter travelling across Canada to meet with producers, Netflix Canada's content team says it's in negotiations on some projects and setting up pitch days.
Tara Woodbury (pictured left), manager of Canada series, and Danielle Woodrow (pictured right), director of Canada series, spoke about their plans and strategy on Wednesday (June 15) on a panel at the BANFF World Media Festival (BANFF) moderated by Peter Friedlander, VP and head of scripted Series at Netflix U.S. and Canada.
Woodrow mentioned the new project negotiations as part of a discussion about budgets, noting "the last thing we want to do is to come to Canada and upend the market."
"We look to local budget norms as our guideposts as we think about the shows, and at the same time, we want to make sure that we have budgets to support the creative visions," said Woodrow. "It's a conversation between those two things."
While the Toronto-based team has been prioritizing written projects, Woodrow said they're starting to be more open to verbal pitches. For that type of pitch, unless they know the writer and their voice really well, they'll usually ask for a pitch document or deck that outlines show details, including how many seasons it's intended to have.
Woodrow said the main goal is for them to be able to see the path forward on a project. "If you're somewhere in the ideation phase, that's probably too early for us."
Netflix generally takes submissions from agents and accredited producers. "But that said, we're setting up right now for some pitch days in the fall so that we can speak directly to emerging talent who have stories to tell," said Woodrow.
She added that they're looking at creative first, such as a script, so a financing plan isn't necessary to submit a project.
When it comes to deals, they're flexible and make them on a case-by-case basis, looking at elements such as the stage at which a project is coming in.
"There are many factors that go into what our deals look like and how we arrange all of the deal points," said Woodbury.
Friedlander said the greenlight power sits with Woodbury and Woodrow and the decisions are made in Canada, noting he's part of the conversations and support.
As outlined in an interview with Playback in February, Woodrow and Woodbury said their remit is to tell Canadian stories primarily set in Canada, that are from Canadian creators and Canadian producers, and in the adult, live-action, scripted series spaces. This includes French- and English-language drama and comedy. Overall, they want to "lean into localness" and focus on working with great, local storytellers and telling great stories.
Woodbury said they're looking for shows that are bold and genre-defining – "big, fresh conversation starters" like Squid Game, as well as best-in-class, lean-back entertainment.
On the comedy side, they want funny-forward stories, from the traditional ensemble to more aspirational, warm shows like Emily in Paris.
For dramas, they're seeking romance with a strong, central relationship, as well as heartwarming stories with family, friendship and community, such as series Virgin River. They're also looking for mysteries and thrillers, either limited or long-running, that have "edge-of-your-seat suspense twists and turns and compelling puzzles to solve," said Woodbury. They're less interested in slow-burn mysteries and open to dramas with more fun, like feature Knives Out.
Genre is also of interest – shows that have "a big 'what if' question at the heart of it" and those that are grounded in great character work, such as series Orphan Black.
Woodbury said they've also been discussing "wildcards," speculating on what a YA show would look like, or something perhaps set in Montreal that's "a little bit steamy or sexy," or perhaps a family soap that leans into Canada's settings. Their travels across the country have them interested in showcasing Canadian settings that haven't been seen on-screen globally.
"We're focused on looking for those first few signature shows," said Woodrow.
She added that it's not for Netflix to say whether one story is more Canadian than the next, noting Canada is a cultural mosaic and not homogenous.
"There's a lot of different definitions of what makes a Canadian story, and what's key is that we work with the local storytellers and you share your stories with us," she said. "What makes Canada unique is that we're stronger for our differences."