Squeeze hatches Cracké Family Scramble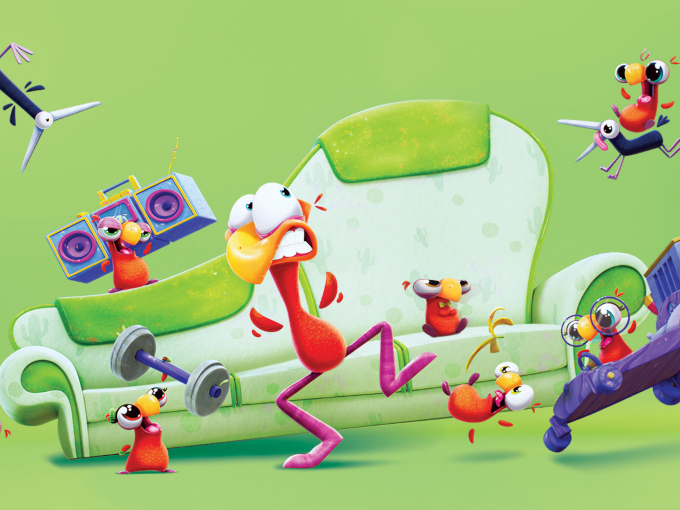 The Canadian animation studio and London's Aniventure have spun short-form comedy Cracké into 3D-animated Cracké Family Scramble.
Quebec City animation studio Squeeze is gearing up to premiere Cracké Family Scramble, a new 3D-animated series based on its global hit Cracké.
London-based Aniventure (Paws of Fury: The Legend of Hank) has come onboard to support development and distribute the new series, which will be available to broadcasters in July. The prodcos are premiering two episodes at Annecy today (June 15).
The original show's one-minute episodes have expanded to seven minutes in the new version, which introduces a group of crow characters. Cracké creators Patrick Beaulieu and Denis Doré are behind the spinoff as well.
Cracké Family Scramble was financed in part by Canadian broadcaster Télé-Québec and federal tax credits.
The 52-episode non-dialogue Cracké found a home on Disney channels across the EMEA (where it aired in 100 countries starting in 2016) and Japan. Viacom18 also picked it up to air on Nickelodeon in India, bringing the show's total reach to 185 countries.
With files from Ryan Tuchow