Hot Sheet: Unscripted TV content leads Canadian ratings on the top 30 national TV chart
Corner Gas Animated landed on the Calgary regional TV chart for the week of May 30.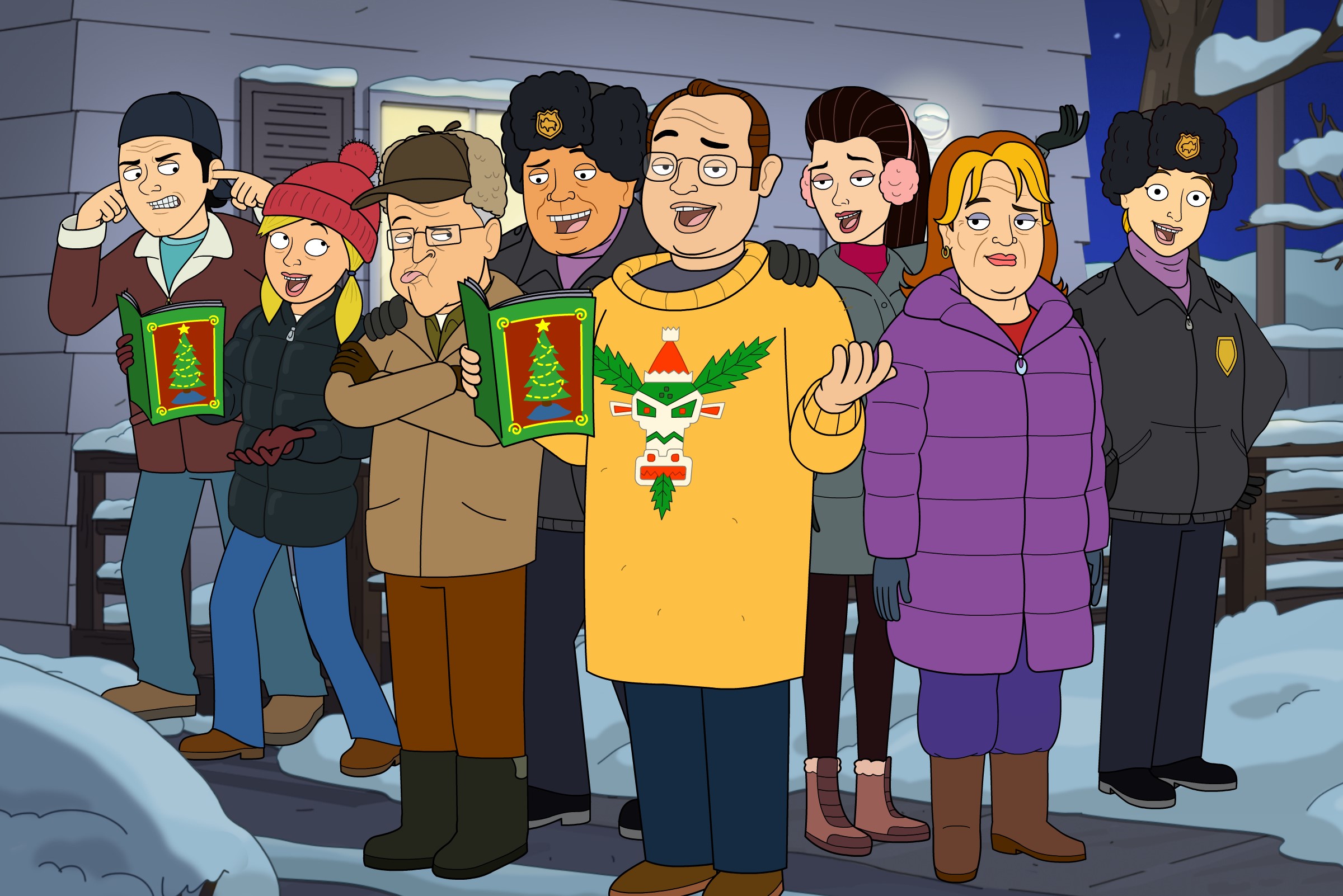 The top five slots on the national TV chart for the week of May 30 to June 5 were taken up by CTV news and the NHL playoffs, with CTV's evening news leading with 1.201 million viewers for that period, according to Numeris.
NBC's America's Got Talent ranks at No. 6, followed by Masterchef from prodco One Potato, Two Potato at No. 7. Produced by Fremantle and Syco Entertainment, the US edition of the global Got Talent franchise created by Simon Cowell attracted 845,000 viewers on Citytv.
It also landed on multiple Canadian regional TV charts, including Toronto/Hamilton at No. 8 with 167,000; Vancouver/Victoria at No. 4 with 145,000; Calgary at No. 8 with 40,000; Edmonton at No. 9 with 55,000; and the Montreal anglo chart at No. 6 with 28,000.
Meanwhile, the homegrown adult-aimed Corner Gas Animated (pictured), produced by Vérité Films, Sparrow Media, and Aslan Entertainment, ranked at No. 22 on the Calgary regional chart with 27,000 viewers on CTV Comedy Channel.
Canadian unscripted series Celebrity I.O.U., produced by Scott Brothers Entertainment, also landed on regional TV charts including Toronto/Hamilton at No. 25 with 91,000 viewers on HGTV+. It also landed on the Montreal anglo chart at No. 11 with 24,000 viewers.
The Quebec francophone list was led by unscripted wildlife show Un zoo pas comme les autres, with 846,000 viewers on TVA, followed by Dans l'oeil du dragon, the French-language version of Dragons' Den, with 742,000 viewers. Coming in third was reality cooking competition show, Les Chefs! with 736,000 viewers.
See the chart below, or click here, for the list of top 30 TV programs in Canada. All numbers are represented in thousands.