BANFF '22 dispatches: Hallmark, Bell Media, Eagle Vision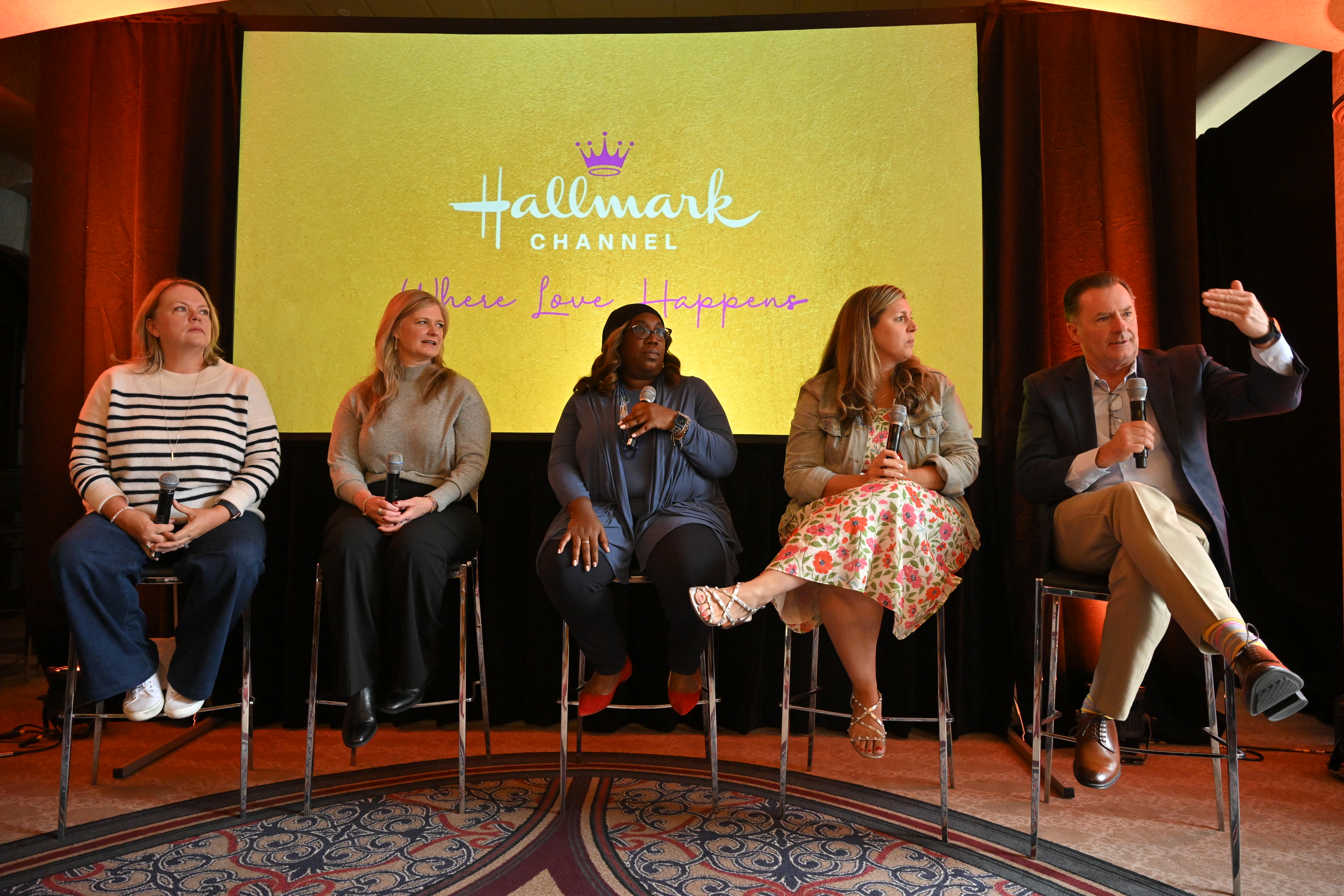 Hallmark Channel and Bell Media discuss Canadian programming priorities and strategies, while Eagle Vision explores innovative formats with Snap original Reclaim(ed).
Hallmark Channel has plans to expand its production work in Canada, according to Randy Pope, SVP, physical production at Crown Media, parent of the Hallmark outlets.
"We're shooting in B.C., we're shooting in Winnipeg; we want to start shooting in Alberta… we want to get to Nova Scotia and Ottawa," said Pope during a spotlight session at the Banff World Media Festival Tuesday (June 14), later adding that it is also looking into Saskatchewan.
The U.S. broadcaster announced its greenlight of the rodeo-themed series Ride earlier this week, produced by Blink49 Studios and Seven24 Films in partnership with Bell Media. Laurie Ferneau, SVP, original series programming and development, said the series is Hallmark's first shot in Calgary. She added that its original series division is focused on one-hour dramas rather than half-hour series and comedies.
Samantha DiPippo, SVP development for the holiday film slate, outlined Hallmark's current commissioning strategy, stating it is looking for fresh and compelling stories that aren't so reliant on formulaic scripts. "What's the way that we can elevate the story… how can we play with the structure?" she said.
Pope said the channel is also looking to increase diversity on and off screen. Toni Judkins, SVP programming and development for its Mahogany division, said Hallmark is always looking for new IP, including articles, self-published books and even songs, and is currently in talks to create a film based on a Stevie Wonder song. Meanwhile, EVP programming Lisa Hamilton Daly highlighted the success of the broadcaster's recent The Wedding Veil trilogy – interconnected stories about a group of friends sharing a wedding veil to find love – and plans for similar programming in the future.
Bell Media says production partners are an asset for path to greenlight
Bell Media is looking to production partners to help meet its commissioning ambitions. A panel of programming executives spoke about the broadcaster's originals strategy at BANFF on Tuesday, following the release of its largest-ever announcement of greenlights and renewals last week.
Susan Makela, director, strategic planning, original programming, said the largest challenge for the originals team is locating enough production financing to meet its commissioning goals. "We're very fortunate that we have a Canada Media Fund envelope that we can draw on, but those dollars are finite… one of the things we're looking at very closely is partnerships," she said. "We are looking at partners who can contribute meaningfully to the production financing [in the development stage]."
Carlyn Klebuc, GM, original programming, said the team has a clear mandate from Justin Stockman, VP, English content development and programming, to commission more originals, more quickly.
The programmer told Playback Daily ahead of this month's upfront presentation that the company has "ramped up" its commissioning strategy, with a focus on fresh and diverse voices.
Eagle Visions plays with vertical film techniques with first Snap original
Winnipeg's Eagle Vision had the opportunity to experiment with the vertical format for its latest series Reclaim(ed), the first Canadian original series on mobile platform Snapchat.
The unscripted short-form series was the subject of a master class session at BANFF on Tuesday, with co-showrunner, writer and director Dinae Robinson and host Kairyn Potts in attendance to discuss the emotional journey of creating the series.
"The intimacy that vertical format creates is unparalleled and it's going to be weird to go back to horizontal," said co-showrunner and executive producer Rebecca Gibson.
"There is so much innovation you can have with vertical mobile storytelling," added Amanda Krentzman, head of international originals at Snap. "We've done 150 originals and we can see what Gen Z responds to… this team really pushed the envelope around new innovation in storytelling and ways to be up close and personal with these young creators."
The series was shot in 4K, according to Eagle Vision partner Kyle Irving, with the production team using different mounts to allow cameras to capture the vertical shots. Episodes are roughly five to seven minutes in length.
Photo by Kristian Bogner Photography