BANFF '22 dispatches: FAST channels, Being Counted, YouTube Canada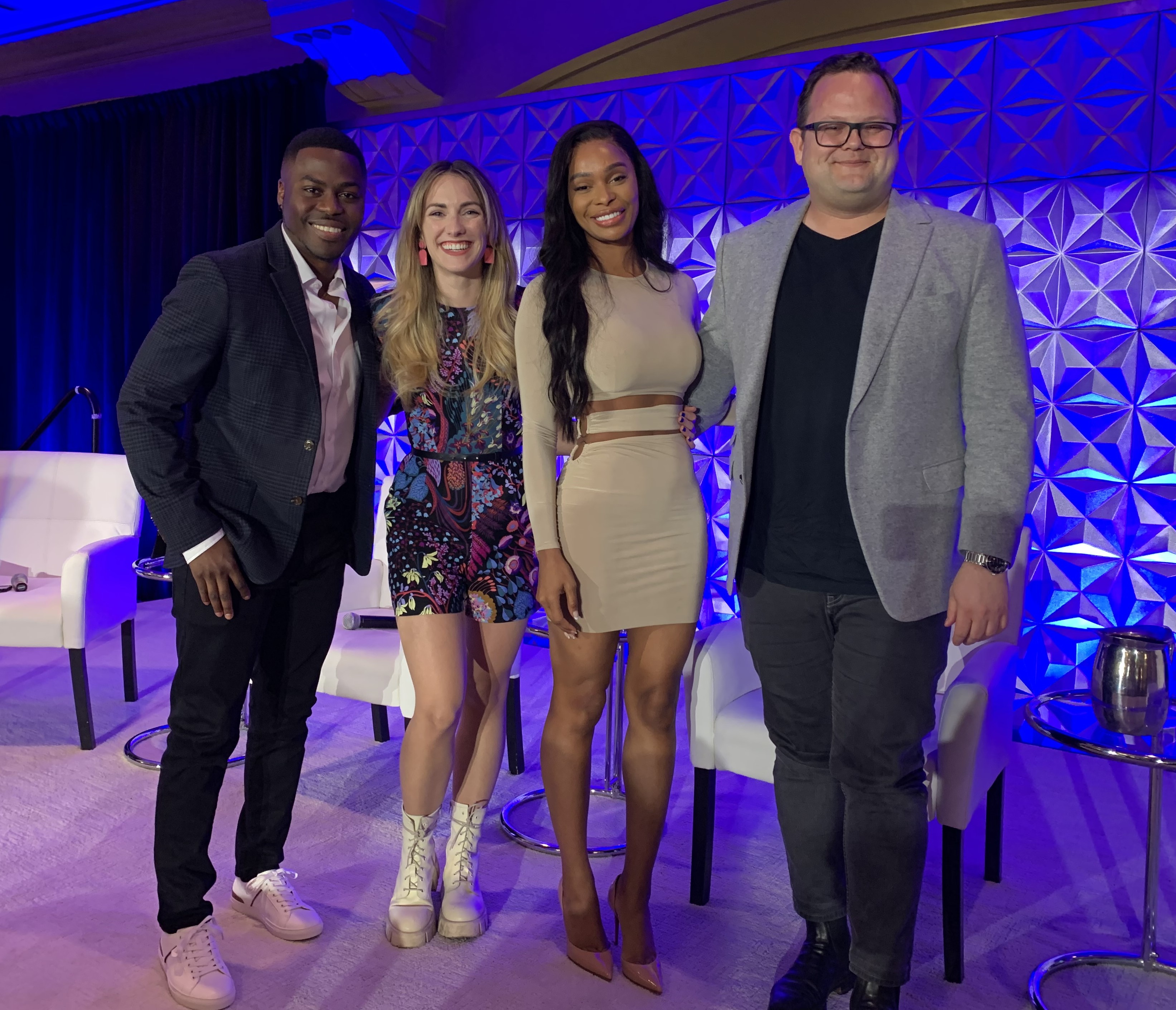 FAST channel executives say the free, ad-supported services are the "next frontier" of programming, a BSO report outlines urgency for representation in kids content, and YouTube's Canadian head and creators talk Bill C-11.
The quickly growing FAST (free, ad-supported streaming TV) channel market is part of the next frontier of programming, Banff World Media Festival (BANFF) delegates heard on day two of the festival.
In a panel discussion on the topic on Monday (June 13), Tejas Shah, SVP of commercial strategy and analytics at FilmRise, noted the huge scale of FAST channels are "curated in unique ways that they aren't on linear television."
"That ability to hone in is really a great discovery tool and is a way that FAST can differentiate itself from the linear TV experience," said Shah. "I think the next frontier is allowing the user to self-curate their TV programming, and that can only exist in FAST. There's not an opportunity for that in traditional TV."
Jennifer Vaux, senior director of content acquisition at The Roku Channel, said they want to "super serve audiences with how they want to watch content."
"One of the things that I like about FAST is, as as long as you have the value proposition in the title of your channel, users know what they're going to watch and they're going to lean back and engage with it," said Vaux.
That sentiment was echoed by Beth Anderson, GM of FAST Channels at BBC Studios Americas, who noted FAST is "the most accessible form of media" they have with channel names that immediately let audiences know what they're in for — like BBC Food and BBC Home and Garden.
"You have to be very prescriptive with your name of your channel," said Anderson. "You have to let the audience know exactly what they're going to see when they see it out."
Jamie Schouela, president of global channels and media at Blue Ant Media, backed up Shah's remarks about large FAST growth in Latin America. He also said Blue Ant Media is "starting to think about original content in that space."
"In the earlier days, we would have thought about how to use [original content] in Canada and sell it via distribution in other parts of the world — sell it to other broadcasters, other streamers, and that's how that cycle went for that content media we would commission here in Canada," said Schouela. "Now we're starting to think about: let's think about the FAST window for commission, thinking about licensing dollars for our FAST channels, thinking about other windows and other partners that come in."
On Monday Blue Ant Media announced the launch of a suite of FAST channels on LG Channels in North America, adding to its other FAST channels in various territories.
By the end of the year, Blue Ant Media will have seven FAST channels live and will pause at that point to assess things like which categories it can compete in and putting together the right lineup, added Schouela.
"We'd rather have a smaller group of curated channels that we're going to keep honing and making better as they go. We don't want to stretch ourselves too thin."
Black representation in Canadian kids content 'urgent,' says report
Black Canadians say there is an urgent need for more representation in kids content, according to findings from a new report from the Black Screen Office (BSO). The organization presented the findings of "Being Counted: Race-Based Survey Report" during BANFF Monday (July 13), which "disaggregates data" around racialized communities and audiences from the general population.
The report says that when asked how important it was for kids to see themselves on screen, the majority of racialized audiences said it was important, but "not a major preoccupation," but for Black Canadians, the need was "really important and really urgent," said BSO executive director Joan Jenkinson.
Other highlights from the report included the fact that audiences care deeply about the difference between diversity and representation, and ensuring real representation means that characters have rich cultural backgrounds and inner lives. Audiences also cared about who was making the content behind the scenes, not just who is on the screen. The report is considered a pioneer in the work to create more race-based audience data, according to Jenkinson.
YouTube Canada on Bill C-11
YouTube's head of Canada, Andrew Peterson, says the platform is "committed to working with the government" on federal regulatory policy to ensure the needs of different groups are met.
Peterson (pictured right) briefly spoke about Bill C-11, which would bring digital players into the regulatory system, on Monday during a BANFF panel titled Globalizing Cancon: The Opportunity for Canadian Creativity.
Peterson told moderator and YouTube host Brandon Gonez he was "heartened" to hear Canadian Heritage Pablo Rodriguez's comments at an earlier BANFF panel on Monday "in terms of the policy agenda to ensure that Canadian culture remains strong in the future and in a digital age."
"Not only does that gel with me — if we're not doing that, I'm out of the job," said Peterson. "We truly passionately believe in supporting Canadian creators and culture thrive. I think there are many different groups with many different needs. Canadian music artists need something different to Canadian TV. And film screen producers need something different to digital-first creators."
Some critics of Bill C-11, which is also known as the Online Streaming Act, have called it too broad a piece of legislation and expressed concern it will regulate user-generated content on platforms such as YouTube and TikTok.
Peterson said YouTube wants to ensure "there isn't an accidental kind of outcome, where one group suffers to the detriment of another. I do believe that we can get to a place where everyone gets what they need to be successful."
Canadian YouTube creator Julie Nolke (pictured middle, left) credited her career trajectory to YouTube being "an entirely open platform," noting her series first blew up in other countries.
"I needed the access to the global audience and I think a lot of other Canadian creators feel that their success is due to the platform being as open as it is," said Nolke, "and there's a concern or potentially a fear that should there be any changes to the platform being open, that it would jeopardize the businesses that we have built."
With files from Kelly Townsend