Deals: Sphere Animation, OUTtv, Bell Media, Black Market Releasing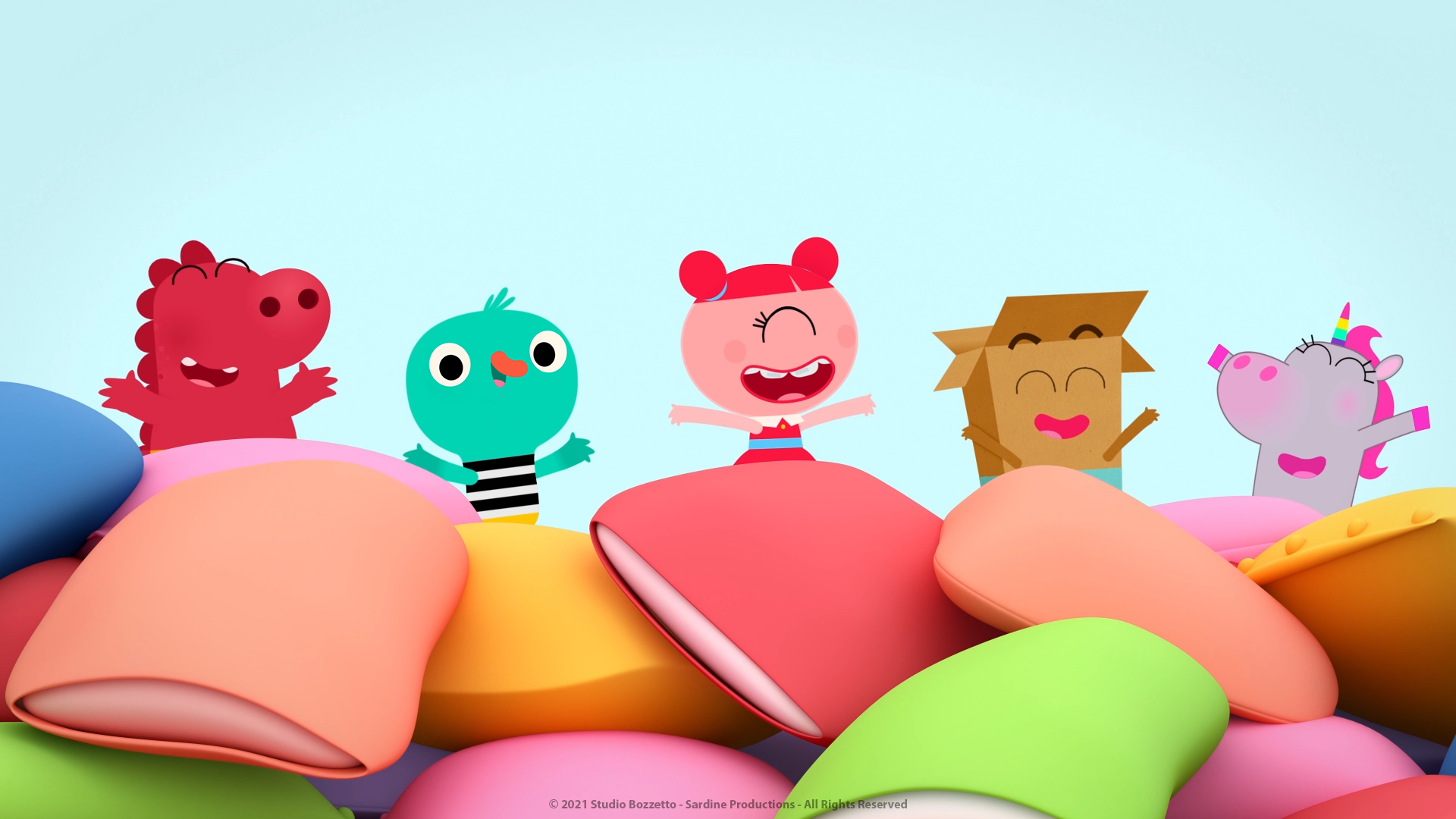 Sphere Animation copro The Game Catchers gets a second season and sales, OUTtv launches on The Roku Channel in the U.S., Bell Media partners with FilmRise, and more.
R AI Ragazzi and ICI Radio-Canada Télé have commissioned a 52-episode second season of preschool program The Game Catchers (pictured), coproduced by Montreal-based Sphere Animation (formerly Sardine Productions) and Italy's Studio Bozzetto.
The greenlight comes as Finish pubcaster YLE picks up the 52 x 7.5-minute first season for its free‐to‐air channel and VOD platform Yle Areena. Season one has also been acquired by Singapore's Mediacorp for its free‐to‐air channel Channel 5 and VOD platform WeWatch, and Hong Kong's PCCW for release on its ViuTV free‐to‐air channel.
Wing Sight has also acquired all VOD rights for the series for an upcoming launch in China. The Game Catchers recently premiered on Italy's Rai Yoyo, ICI Radio‐Canada Télé and Spain's Canal Panda (KidsMe‐DeAgostini).
OUTtv
Vancouver-based OUTtv has launched on The Roku Channel in the U.S., becoming the first LGBTQ+ streaming service to do so, according to a news release. More than 1,000 hours of its LGBTQ+ series, movies and documentaries are available, including original series Call Me Mother, Hot Haus, Metro Sexual and GoGo For The Gold.
Other OUTtv originals available include the documentary strand OutSpoken and comedy specials from Trixie Mattel, Bob The Drag Queen, Katya Zamolodchikova and Alaska. OUTtv is available as a premium subscription on The Roku Channel, for $3.99 per month with a free seven-day trial.
Bell Media
Bell Media has partnered with New York-based film and television studio and streaming network FilmRise to acquire more than 1,100 hours of FilmRise's content across multiple genres, including series Hell's Kitchen, Unsolved Mysteries, and Kitchen Nightmares; and features Ex Machina, Boyhood and Foxcatcher.
The strategic partnership will see FilmRise titles available with no subscription or sign-in required on Bell Media's CTV Throwback and CTV Movies digital offerings at CTV.ca and on the CTV app. Select titles available now include The Dick Van Dyke Show and Ex Machina, with more to be added over the coming months.
Black Market Releasing 
Black Market Releasing (BMR), the distribution company launched by filmmaker Frances-Anne Solomon last November, has acquired Canadian director Sharon Lewis's feature documentary With Wonder (Iron Bay Films). BMR recently held event-based screenings across Canada for the film, which is now available on CBC Gem.
With Wonder explores the question: can you be a Christian and queer? It follows members of the queer, Christian community of colour from around the world as they look for the answer.
The film, which stems from Lewis's own personal experiences, "is a perfect acquisition for Black Market Releasing," says a new release, which notes the company "chooses bold, new and authentic stories from diverse perspectives."
Gusto TV 
Ottawa-headquartered international food channel Gusto TV has partnered with Atlanta-based Cox Media Group (CMG) to stream for free across connected TVs, mobile, and web applications in the U.S. The deal makes Gusto TV accessible via a dedicated linear channel and as a branded block of programming on Cox Media Group's "NOW" Stream.
Gusto TV's other recent inroads south of the border include a deal with DistroTV that sees the channel available on the AVOD service across the U.S. and U.K. through smart TV platforms, streaming devices and mobile platforms.