CBC-BIPOC TV & Film Showrunner Catalyst unveiled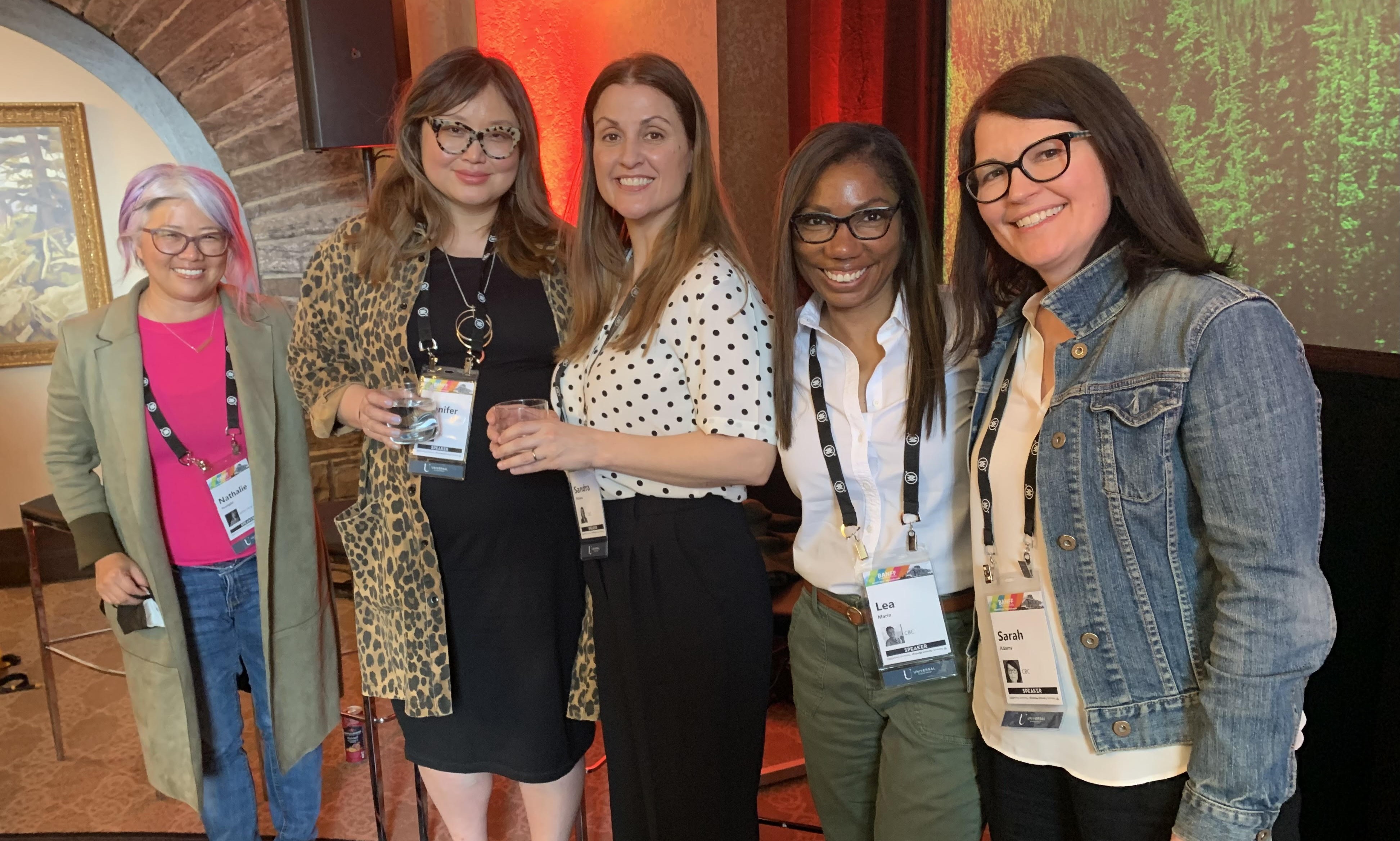 BANFF '22: CBC content heads revealed the program for senior-level writers as they discussed programming priorities.
CBC, BIPOC TV & Film, and the Canadian Film Centre (CFC) have announced a new accelerator program for senior-level writers with the goal of creating a pipeline of future showrunners who are Black, Indigenous and persons of colour.
The CBC-BIPOC TV & Film Showrunner Catalyst unveiled Sunday (June 12) during a CBC Spotlight at the Banff World Media Festival (BANFF) will provide hands-on, on-set experience across CBC-led series in both comedy and drama. It offers a high-level coaching opportunity designed through an anti-racist and equity-focused lens, as well as tools and support systems that will help participants reach a showrunner level in the Canadian film and TV industry.
BIPOC TV & Film founder Nathalie Younglai told Sunday's BANFF panel moderated by Playback that the organization has seen "a bit of a ceiling" for writers going from mid-level to senior level, so they hope the program will encourage that pipeline and leadership.
"Having someone who is BIPOC, who is at the helm of a show, who is a showrunner, who is a co-EP makes a huge difference in casting, in the type of storytelling that's told, and it also makes a difference in the feel of the show."
CBC, BIPOC TV & Film and the CFC have committed three years to the program with the opportunity to renew.
The first part of the catalyst will be a series of master classes on topics related to the role of a showrunner and the full scope of its leadership in a production, including people management, personal wellness, working on and off set, and post and delivery.
The second part will unfold on set during production with participants taking on a senior writing and producing role on a CBC series and shadowing an experienced showrunner.
Throughout the program, each participant will also be paired with an external showrunner who will serve as mentor. The program will be tailored to the needs of each writer and each participating production, offering support when needed. The inaugural cycle will run through summer and fall 2022.
The 2022 participants include: Andrew Burrows-Trotman, who wrote the feature screenplay If We Left and served on the writing staff of CBC's Frankie Drake Mysteries; screenwriter, playwright, poet and emcee MOTION, co-writer of the feature Akilla's Escape with director Charles Officer; and Ian Iqbal Rashid, who is a creator, writer, director and producer known for CBC series Sort Of and BBC's This Life (BBC), as well as feature films Touch of Pink and How She Move.
Catalyst participants were nominated by "showrunners, producers, production companies or broadcasters, in consultation with BIPOC TV & Film and the CFC, based on their experience and readiness to further progress in their career," said a news release.
To qualify for the program, interested candidates must be a Writers Guild of Canada member in good standing with a minimum of three episodes of "written by" credits on 30- or 60-minute primetime television or streaming platform productions in the last seven years. They must also have at least one "coproducer" credit in the last three years – or equivalent experience – and be a Canadian citizen or permanent resident.
Diversity, inclusion, representation and ensuring the pubcaster "is a place where all Canadians can see themselves reflected" is at the heart of all conversations CBC has about its programming these days, said panelist Lea Marin, director of development, drama at CBC.
Jennifer Shin, director of development, comedy at CBC, said they're looking for "authentic storytelling and stories that are grounded, character-driven, that also prioritize comedy and really bring that unique perspective through that lens, and then ultimately reflecting Canada back onto itself."
"It's our responsibility as a public broadcaster to be able to reflect that – not only in terms of the diversity of this country, and that's certainly inclusive of the 2SLGBTQI community and the Indigenous communities and those of the racialized communities – but also to reflect the land of this country," said Shin.
In determining if a series has authentic storytelling, Shin said the project needs to feel real and grounded to the storytellers pitching it.
"It's got to feel authentic to their stories, as in: what are the greater themes you're looking to touch upon that not only speak to you personally but are also going to resonate with global audiences?" said Shin, citing as example CBC's and HBO Max's Sort Of, which is produced by Sphere Media (formerly Sienna Films) and just won a Peabody Award.
CBC aims to be diverse across its entire slate, including drama, with series such as The Porter and the upcoming five-parter Bones of Crows, added Marin.
Marin said on the drama side, they're looking for one-hour programs, ongoing series and limited series running the gamut in terms of genre.
"Definitely procedurals, serialized crime drama, family dramas, multi-generation ensembles – all of that falls into play," said Marin. "What we're not looking for as much is period pieces. Historical, traditionally, is not something that takes priority for us."
Exceptions include The Porter and Bones of Crows. "If there is going to be an exception, often it will be with limited series," said Marin. "In the case of The Porter, it's an ongoing series, but really, it comes to it being situated in the fact that these are still socially relevant issues and stories that are being told."
After two years of a pandemic and amid inflation, the pubcaster needs to look further ahead in its development timeline than it's had to previously "to give producers time to get all the pieces together," said Sarah Adams, director of current production, drama at CBC.
"Almost gone are the days where you could greenlight something and expect it to be fully financed within a couple of months," said Adams.
Sandra Picheca, director of current production, comedy at CBC, noted COVID-19 related costs are sticking around and continuing to add to budgets.
"We're also the public broadcaster, so we need to stretch a buck… so we're absolutely open to working with other partners," said Picheca. "Obviously, we're very focused on our Canadian stories and having those stories representing CBC. So for us, it's very important that we're the first ones out with the series, we premiere the series, we launch the series, and Sort Of is a great example of that."
That said, CBC also has come in later to projects on the drama side, added Adams.
Marin said CBC has outlined criteria on its Independent Producers website for those who want to work with them. CBC also plans to implement a portal for formal pitches soon, but they're "open to having conversations with creators at all levels."
"The best way is quite simply to email us directly," said Marin, noting CBC has a development manager who works with both comedy and drama.
With files from Angelica Babiera
Photo from L-R: Nathalie Younglai; Jennifer Shin; Sandra Picheca; Lea Marin; Sarah Adams.