Score G, Electric Panda, Super Channel partner on Bif Naked doc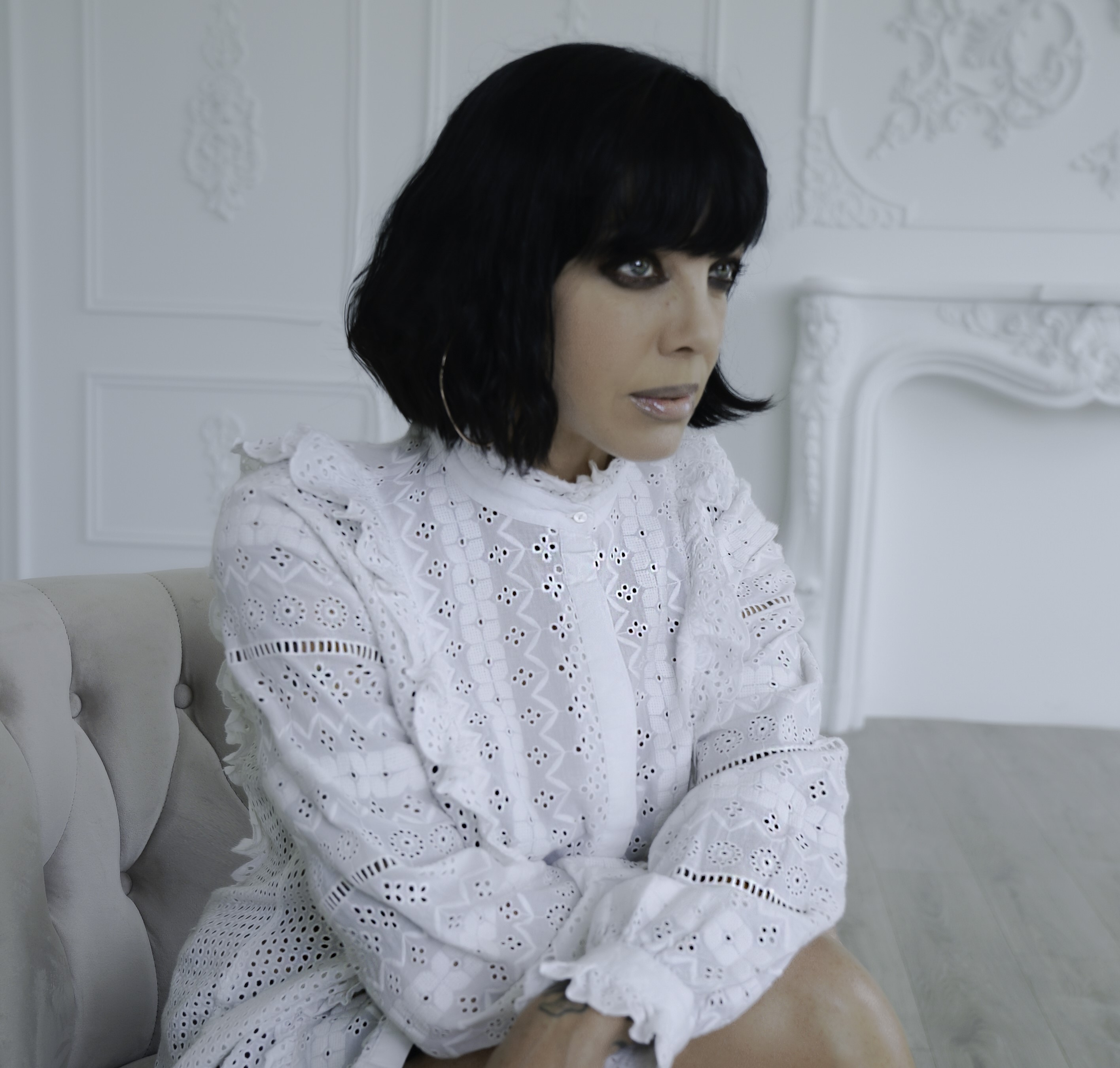 Score G Production Films president Adam Scorgie discusses the prodco's financing strategy and its slate of feature docs on prominent figures.
A fter a successful run of documentaries about prominent figures who've reached great heights amid adversity, Adam Scorgie's Edmonton-headquartered Score G Production Films is fixing its lens on a Canadian musical great who's also overcome challenges: Bif Naked.
Score G and Electric Panda Entertainment of Toronto and Vancouver have partnered with Super Channel to produce a feature doc on the B.C.-based singer-songwriter, whose 2016 memoir recounts her struggles including misogyny and drugs on the rock scene. The New Delhi-born performer, whose real name is Beth Torbert, has also talked publicly about her experiences with breast cancer.
Score G will produce Bif Naked: One of a Kind, along with Electric Panda Entertainment, Her Royal Majesty's Ent., and Gruvpix Films. Scorgie, president of Score G, tells Playback Daily that production is set to begin in the fall on the film, which is licensed by Super Channel and will be a Super Channel original documentary anticipated to air in early 2024.
Canadian filmmaker Jennifer Abbott (The Corporation, The New Corporation) is writer and director on the doc, which is produced by Scorgie, Yas Taalat, Gabriel Napora and Shane Fennessey. Executive producers include Peter Karroll, Yipeng Ben Lu, Mackenzie Donaldson, Costa Vassos, Cody Sparshu, Jim Malmgren and Darin Thera.
Bif Naked: One of a Kind is among several feature docs Score G has on the go.
Breaking Olympia: The Phil Heath Story, for which Score G partnered with Dany Garcia and Dwayne Johnson (a.k.a. The Rock) at Seven Bucks Productions, is in post-production and set to be released this fall. Super Channel is also on board for the Brett Harvey-directed story of the champion bodybuilder, who battled the scrutiny of the media as he became seven-time Mr. Olympia.
Currently in production is Direct to Dolph: An American Dream with Dolph Lundgren, executive produced by Lundgren's Red Orm Productions, Score G and Famous Red Car Pictures. Scorgie and Shane Fennessey serve as lead producers on the story of the Swedish actor, filmmaker and martial artist, with Andrew Holmes as writer-director.
Score G recently wrapped production in the Canadian Arctic on Tootoo: The Jordin Tootoo Story, about the eponymous Inuk Canadian hockey player, with Super Channel also on board. Michael Hamilton is the writer-director.
The death of Italian-Canadian former boxing champ Arturo Gatti will be explored in the three-part docuseries Thunder: The Life and Death of Arturo Gatti, a collaboration between Score G and Super Channel. It's written and directed by Guillaume Carlier.
Score G is also celebrating two of its films becoming among Universal Pictures' "most successful VOD documentary releases of all time," says Scorgie.
Scorgie says Universal told him the recently released Bisping, about UFC middleweight Michael Bisping, sold over 150,000 digital units in the first eight weeks to become No. 1 in the U.K., the U.S. and Australia. Inmate #1 The Rise Of Danny Trejo, about the eponymous actor's career and personal struggles, has grossed over $1.4 million.
Asked why those two docs did so well, Scorgie says it's due to Universal putting "great campaigns behind them" and the films' subjects being forthcoming about their challenges.
"To hear from these icons that people know — a sports champion and then an icon in Hollywood — that both of them had really checkered pasts and that they're so honest and open about it, I think everybody likes to see that kind of success story," says Scorgie.
Scorgie says Score G is now working on a slate with Seven Bucks, noting U.S. partners are attracted to his company's doc financing model.
"The way we entice Danny and all these people to come to us through the Canadian model is that they become our 50-50 partner. Instead of us just getting your life rights and we go do something and hopefully you're happy with it, we're like: 'No, you are our partner. We'll get all the financing out of Canada, we'll only pre-sell Canada, we'll get a budget of $600,000 to $1 million, depending on if we can hit all the CMF funding,'" he says.
"There are some components that you can't always control on what you get and if the CMF regional bonus gets prorated. But ultimately we don't have a budget under $640,000, so we can give the talent a healthy fee up front. But then we've only sold Canada, so if we go and sell Netflix or Hulu or HBO afterwards for a big price, then we're splitting that in the back less a small gap, which we usually keep under $150,000 U.S. [or] $200,000 Canadian."
For U.S. partners like Seven Bucks, it's "a no-brainer," he adds.
"They're like, 'usually the American system, we go spend $300,000 or $400,000 U.S. and we hope we sell it when it's done, if we can't get Netflix or someone to make it an original out of the gate,'" says Scorgie.
"Nowadays… nobody wants to cut you a cheque, especially in the doc market, because there's so much content you're competing with now. Even if it's a fantastic film doc film, scripted — if it doesn't hit right, it can just lose money. It can even get great reviews and everything else, but everybody is expecting things to be free now [through subscription base] and if it doesn't get a theatrical and you spend too much money — there are great projects that don't make any money, they lose."
Photo by Coco and Kensington Photography