Bell Media accelerates its commissioning strategy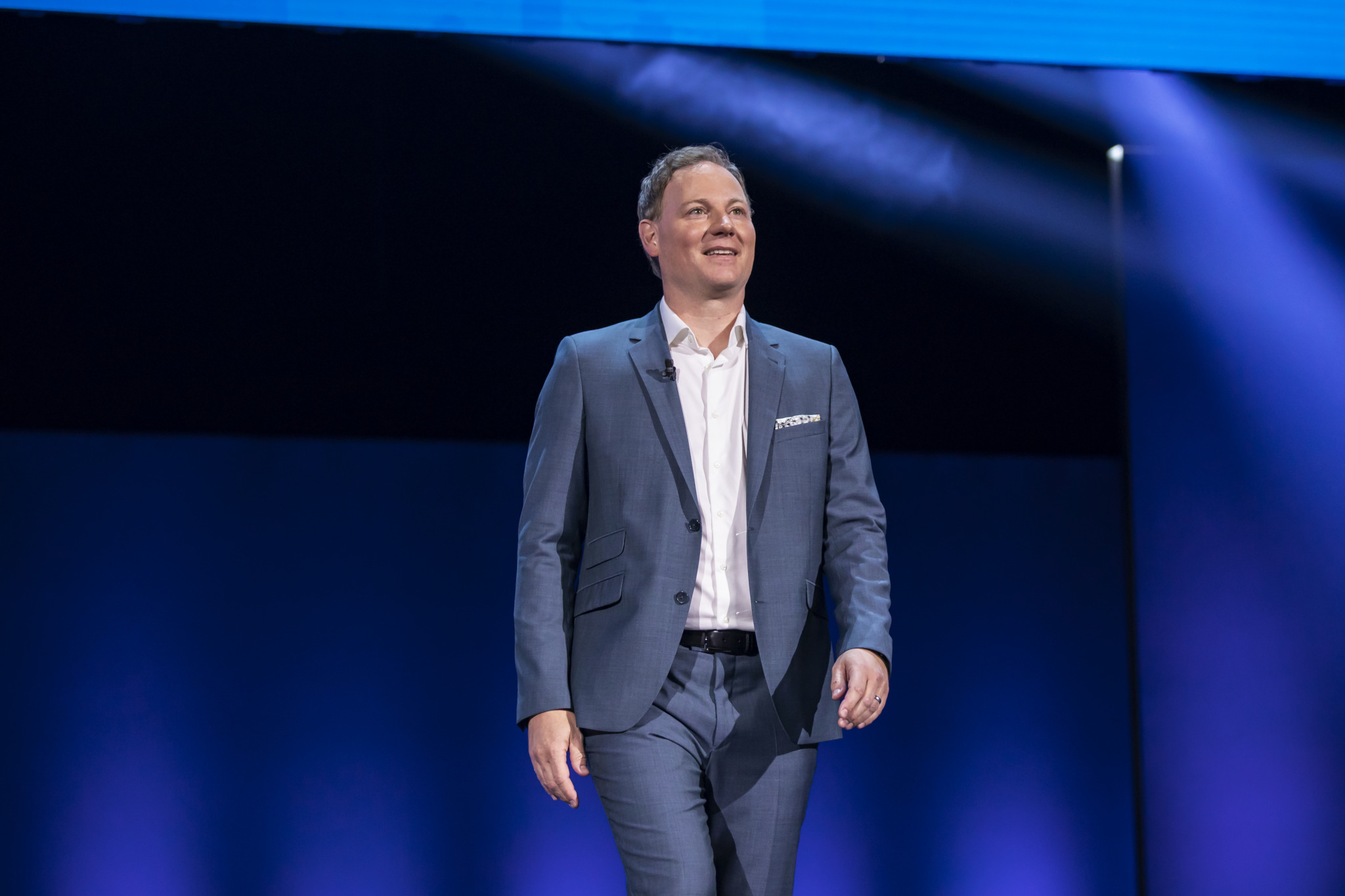 Executives Justin Stockman, Carlyn Klebuc and Pat DiVittorio discuss the broadcaster's robust content slate, which includes nearly 100 titles and 973 hours of scripted and unscripted series and docs.
Bell Media is ready to put its COVID programming woes in the past with a shiny new originals and acquisitions slate for the coming broadcast year.
The broadcaster has boasted the 2022-23 lineup as its "most robust original content slate ever," accelerating its commissioning strategy as it leverages its ability to deliver premium English and French-language content on multiple platforms.
Announced Thursday (June 9) ahead of its upfront presentation, Bell Media's originals slate includes 973 hours of scripted and unscripted content across nearly 100 titles.
Carlyn Klebuc, GM of original programming at Bell Media, tells Playback Daily that the broadcaster has "ramped up" its original content commissioning across its platforms, with a focus on finding new creative voices within the industry.
Among them is Sasha Leigh Henry, who Klebuc describes as a "super fresh, young and diverse voice," for the scripted Crave original Bria Mack Gets a Life, produced by Letterkenny prodco New Metric Media, and Scaachi Koul, behind the Crave comedy One Day We'll All Be Dead (First Generation Films), which Kebluc says is "hilarious and super reverent."
Justin Stockman (pictured), VP content development and programming, says Bell Media has made a strategic effort to optimize the streamer's comedy offerings. "We've had such success with Letterkenny and Shoresy, we know that comedies are something that will drive people to come to Crave… and can stand alongside these big, expensive HBO dramas that also draw in subscribers," he says, adding that documentaries continue to be a focus for Crave as well.
When it comes to linear, Pat DiVittorio, VP programming, CTV and specialty, says their strategy is about a more broad appeal, with a focus on procedurals, while the specialty channels have a built-in focus on a specific genre. The specialty networks have also been a space to build up brands, especially on CTV Life Channel, where they continue to work with celebrity chefs such as Mary Berg and Jamie Oliver.
For CTV's originals, Klebuc says Sullivan's Crossing taps into the "cozy warm blanket programming" linear viewers expect, while The Spencer Sisters (Entertainment One) offers a "lighthearted procedural," predicting that the upcoming casting announcements for the latter series will drum up excitement.
She says some of the standout unscripted series are CTV's Farming For Love (Lark Productions), the network's first dating reality series, which she describes as "wholesome," as well as CTV Life Channel's Listing Large (Proper Television) and Discovery's Bush Wreck Rescue (Omnifilm Entertainment).
The originals slate builds on the lineup announced in 2021, including Little Bird (Rezolution Pictures, APTN, OP Little Bird), which is currently in production and slated to be Crave's first original drama, and docuseries Thunder Bay (eOne). "The [production] pipeline is slow," says Stockman. "I wish we had more shows on the air… COVID didn't help, but we're getting very close."
He says Bell Media has made strides in its commissioning strategy to have more diverse content, as well as diverse talent in front of and behind the camera. That includes speaking with producers to ensure key crew, including hair and makeup, are representative of the talent on a given series.
Klebuc adds that the changes within Bell Media's programming team have given the company more access to younger talent. "We're seeing people pitching in a way that maybe we wouldn't have in the past," she says. "I think there's some openness there."
She says the company has also been proactive about sharing its commissioning strategy with producers and creatives, and securing development deals with producers in order to get a first look at projects.
The acquisitions slate is headlined with East New York, which comes from the executive producers of NYPD Blue, which ran for 12 seasons, and will premiere on CTV in the fall.
The series is a crime procedural about a newly-promoted head of a Brooklyn police precinct, who attempts to mend relations between law enforcement and the community while tackling the neighbourhood's crime rate. Stockman says East New York was one of the buzziest titles at the L.A. Screenings this year.
"It represents the best part of network television," says DiVittorio, referring to the core storyline, the character development and the action-packed pace of the pilot episode.
Stockman says one point of pride for the company is the return of The Amazing Race Canada (Insight Productions). "That show, as you can imagine, was impossible to produce during lockdowns," he says, adding that the current season has successfully completed taping ahead of its premiere on CTV's summer schedule. "It was pretty scary to continue as waves of COVID kept coming, but we completed the season and I think it's going to be… a great moment for viewers to [see] we're trying to get back to normal, whatever the new normal is, including this Canadian staple that's been around for so many years."
Image courtesy of Bell Media