Hot Sheet: Survivor finale leads top 30 national TV chart
Both Property Brothers and Celebrity I.O.U. landed on regional top 30 lists for the week of May 23.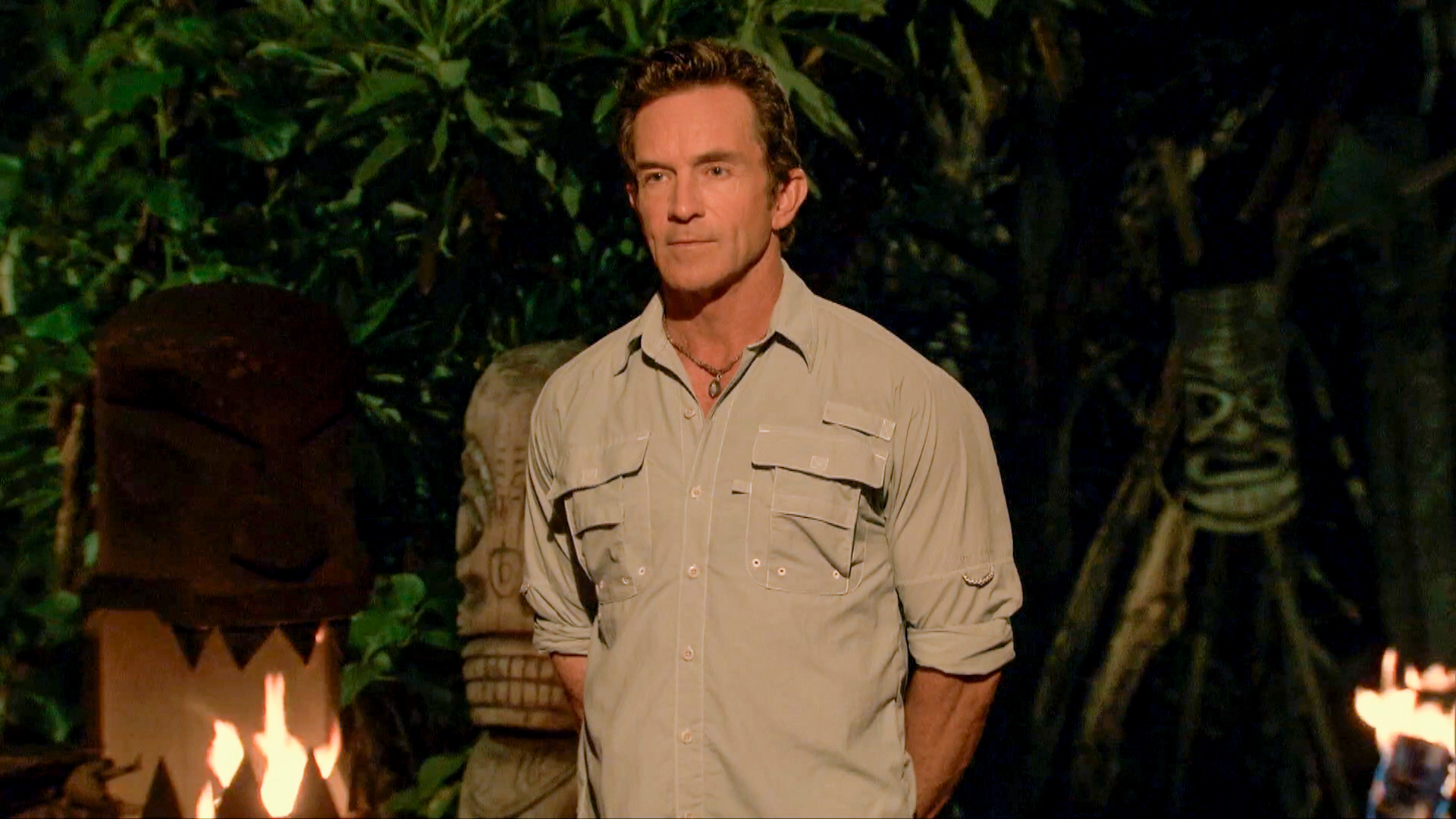 The Survivor season 42 finale on Global leads the top 30 national TV chart between May 23 to May 29.
Produced by CBS EYE Productions, the American survival reality competition show ranked at No. 1 in the national TV chart, attracting 1.466 million viewers, according to Numeris.
The show also landed on multiple top 30 regional charts, including the Toronto/Hamilton region at No. 1 with 343,000 viewers; No. 5 in the Vancouver/Victoria region with 160,000 viewers; in the Calgary list at No. 13 with 53,000 viewers; in the Edmonton list at No. 21 with 41,000 viewers; and the Montreal anglo list at No. 5 with 40,000 viewers.
Ranking No. 2 in the national TV chart is CBS' NCIS with 1.283 million viewers, followed closely by CTV's evening news with 1.257 million viewers. Coming in fourth on the list was CBS' FBI: International with 1.193 million viewers, and ABC's Grey's Anatomy at No. 5 with 1.181 million viewers.
Two Canadian unscripted series made regional top 30 lists during the week. Reality real-estate show Property Brothers, produced by Cineflix Productions, landed at No. 24 in the Edmonton regional list with 37,000 viewers on Global; and Celebrity I.O.U. (Scott Brothers Entertainment) at No. 23 in the Montreal anglo chart with 22,000 viewers on HGTV Canada.
The Quebec francophone list was led by unscripted wildlife show Un zoo pas comme les autres, with 808,000 viewers, followed by cooking competition show Les chefs! with 802,000 viewers. Retaining its spot at No. 3 in the francophone list was the French-language version of Dragons' Den, Dans l'oeil du dragon, with 732,000 viewers.
See the chart below, or click here, for the list of top 30 TV programs in Canada. All numbers are represented in thousands.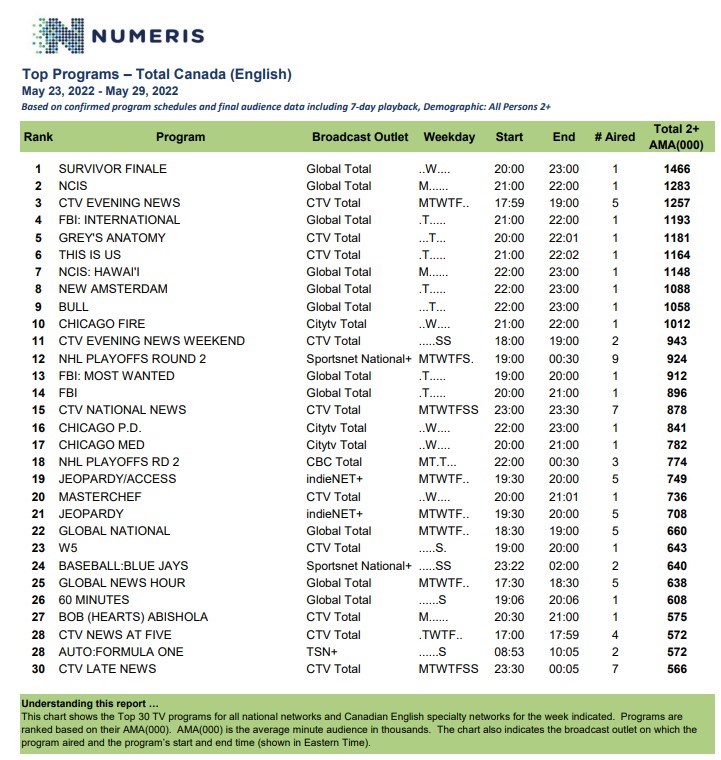 Image courtesy of CBS