Former Pixar story manager to develop Titan1Studios' comic series
The Toronto-based production house also hired Wes Ambrecht as its new head of studio partnerships for film, TV, and gaming.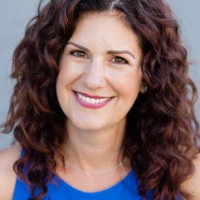 Toronto-based production house Titan1Studios has announced the development of an animated series based on one of its comic series, as well as a new head of studio partnerships to help with its push into the world of film and television.
Former Pixar story manager Lorien McKenna will develop an animated and virtual reality series based on Zomben, for which Titan1Studios' holds the IP.
McKenna (pictured right) will draw inspiration from Zomben for her series titled Deaducation, which will follow a 12-year-old zombie boy and his three friends living in a post-apocalyptic world that has mostly returned to normal.
McKenna is an L.A.-based writer, producer, and showrunner. She previously worked on animated classics for Pixar such as Up, Brave, Inside Out and The Good Dinosaur. She was also one of the executive producers on Hulu's Curious George series, and sold the romantic comedy anthology This Thing Called Love to Hulu, and the sitcom Poog to NBC and WBTV. Recently, she was showrunner to a 30-minute YouTube series, Tab Time, which was produced by Kids At Play.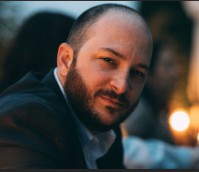 Meanwhile, the cross-media content and technology studio has bolstered its executive team with the addition of Wes Ambrecht (pictured left) as its new head of studio partnerships for film, TV, and gaming.
Ambrecht will split his time between L.A. and New York to oversee the company's push into the world of film and television "by leveraging TITAN1′s library of content from the gaming and publishing space, and broker strategic partnerships to help grow the Toronto and Calgary-based shingle," according to a news release.
Previous to the new role, Ambrecth was the VP of development and production at Foundation Films, where he managed a myriad slate of film, TV and podcast content.
While working at Foundation Film, he also spearheaded the TV adaptation of Titan1′s flagship comic series by Canadian showrunner Jon Cooksey (Killjoys, So Weird), Knight Guardians of Relativity, which is currently in active development.
He was also the director of development for both Paper Plane Entertainment and Viewfinder Pictures prior to his role at Foundation Film. He holds an MFA in film and TV production from UCLA, where he is also a lecturer, and a BS in communication from Cornell University.
Photos of McKenna and Ambrecht courtesy of Titan1Studio.