Corus, Paramount Global to launch Pluto TV in Canada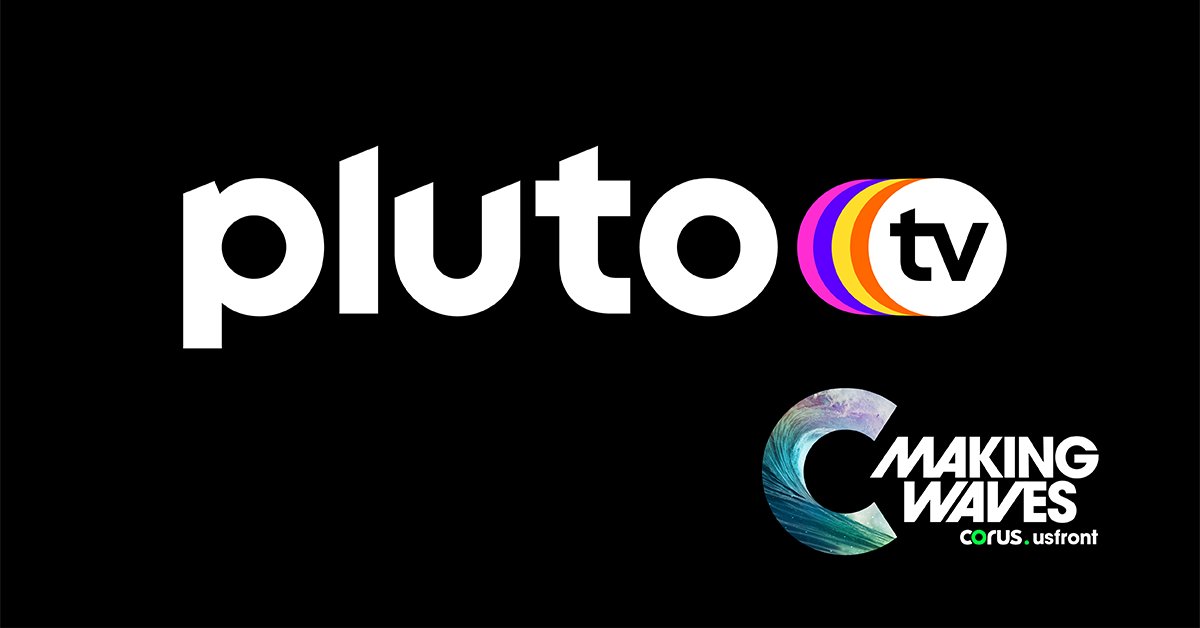 The free ad-supported streaming television (FAST) service will offer a full spectrum of more than 20,000 hours of content, including Corus originals.
Corus Entertainment is adding another ad-supported platform to its offering for advertisers with the launch of Pluto TV in the Canadian marketplace this fall.
Owned by U.S. media company Paramount Global (formerly known as ViacomCBS), Pluto TV is one of the leading, free ad-supported streaming television (FAST) services globally, with 68 million monthly active users who have streamed over 4.8 billion total viewing hours. It is somewhat different than other services, in that its 20,000 hours of content features a mix of programming owned by Paramount, as well as series from digital creators that have already been distributed on sites like YouTube, Funny or Die and Refinery29.
At launch, Corus will be the Canadian ad representative for Pluto TV in Canada, and will also offer "a curated slate" of its original productions to be made available on the service. A news release says the platform partnership underlines Corus' "commitment to ad-supported premium video" and offers "what is positioned to become one of the largest free premium ad-supported streaming services in the country."
Similar to Corus' STACKTV, the content can be accessed on-demand, or through a linear interface with content curated by genre. Through this interface, Pluto TV has also offered streams of traditional linear TV networks in different markets where it operates, mostly in the world of news and sports.
Corus and Paramount Global announced Pluto TV's Canadian debut as part of the Corus upfront presentation on Wednesday (June 8), noting it will launch with more than 100 curated channels with a full spectrum of free programming, including drama, comedy, lifestyle, kids, movies and around-the-clock news.
Greg McLelland, EVP and CRO at Corus, says the deal adds to the volume of digital video inventory advertisers can buy through Corus, "allowing our clients to achieve the impact of TV with the measurement and targetability of digital."
Daniel Eves, SVP of broadcast networks at Corus, tells Playback sister publication Media in Canada that with the premium programming video market already being served by STACKTV and the company's cable channels, entering the FAST market was the next big area of growth to pursue.
"It's been a big space in the U.S., but it's still sort of in its infancy in Canada, and so we knew we wanted to be in that window of contact," he says. "When we looked for a partner to be there, Pluto is the biggest type of that product in the U.S., so we are happy to be with someone who really figured it out, who were early in the game and who knew how to do it."
This story originally appeared in Media in Canada
Image courtesy of Corus