OUTtv picks up scripted slasher comedy Sloppy Jones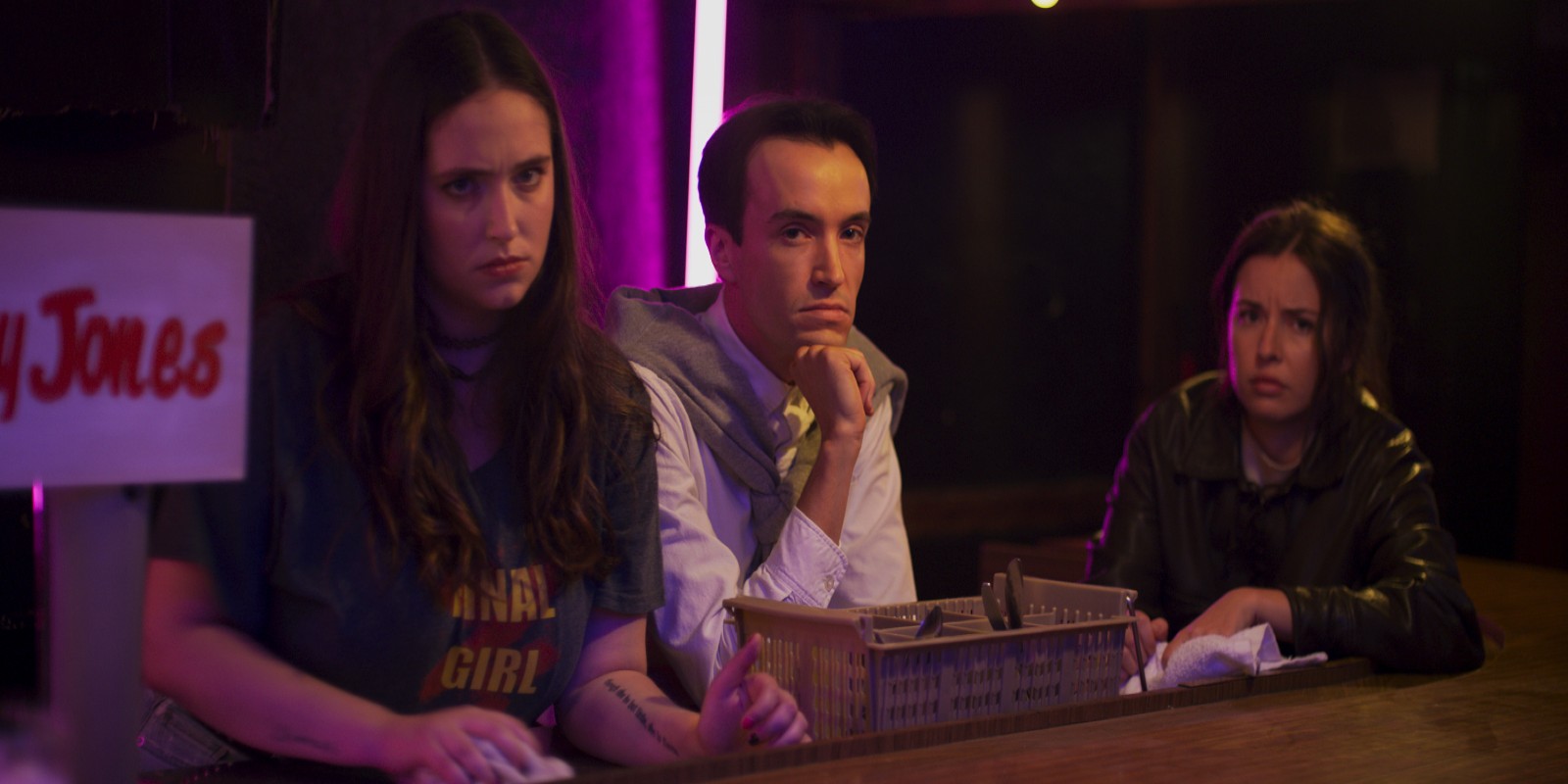 The LGBTQ+ specialty network and streamer has also picked up docu-reality series X-Rated: NYC.
Vancouver-based LGBTQ+ specialty network and streamer OUTtv has picked up a docu-reality series and a queer comedy series for its summer and fall lineups.
OUTtv has ordered Sloppy Jones (pictured) from Toronto-based production and distribution company Hop To It Productions. Its first six episodes will be available on the streaming platform in Canada, the U.S., U.K., Australia, and South Africa this summer.
Sloppy Jones is a 6 x 10-minute slasher comedy series about three queer 20-something servers who try to clear their names after finding the dismembered torso of the owner of Sloppy Jones Grill in the restaurant's freezer.
The series completed its production recently, according to a news release. It's created and written by actors Sophie Nation, Jamie Hart and Jonathan Neil Alexander; produced by Susan Nation and Nina Beveridge; executive produced by Colin Mochrie, Amanda Walsh, Victoria Fusca and Dale Hildebrand; and supported by OUTtv and Ontario Creates.
The first five episodes were directed by award-winning filmmaker Emily Cohn (CRSHD), and episode six, which was the original pilot teaser episode, was directed by Winnifred Jong (Tokens).
OUTtv also picked up the six-episode series, X-Rated: NYC, and is slated to debut Sept. 27. It follows four gay adult entertainment superstars' lives on and off camera. Produced by Daddy TV, in association with OUTtv, the series features Boomer Banks, Max Konnor, Joey Mills, and Dante Colle.
Banks is a fashion designer, HIV/AIDS activist, and adult superstar; Konnor is a adult video director, producer, performer, and owner of House of Konnor management – a management firm for adult performers of colour; Mills is a popular adult star who found fame in the industry when he was 18; and Colle is a "highly decorated adult performer," says a news release.
This past May, OUTtv greenlit four original series and renewed six titles for its linear channel and streaming platforms, including Sew Fierce, Sugar Highs, Dr. Jackie, Behind The Drag Queen of the Year Pageant Competition Award Contest Competition, Pride, Avocado Toast, The Sherry Vine Variety Show, Camp Wannakiki, Translation, The Villbergs Chronicles, and Iconic Justice.
Image courtesy of Hop To It Productions