Citytv adds buddy detective procedural Wong & Winchester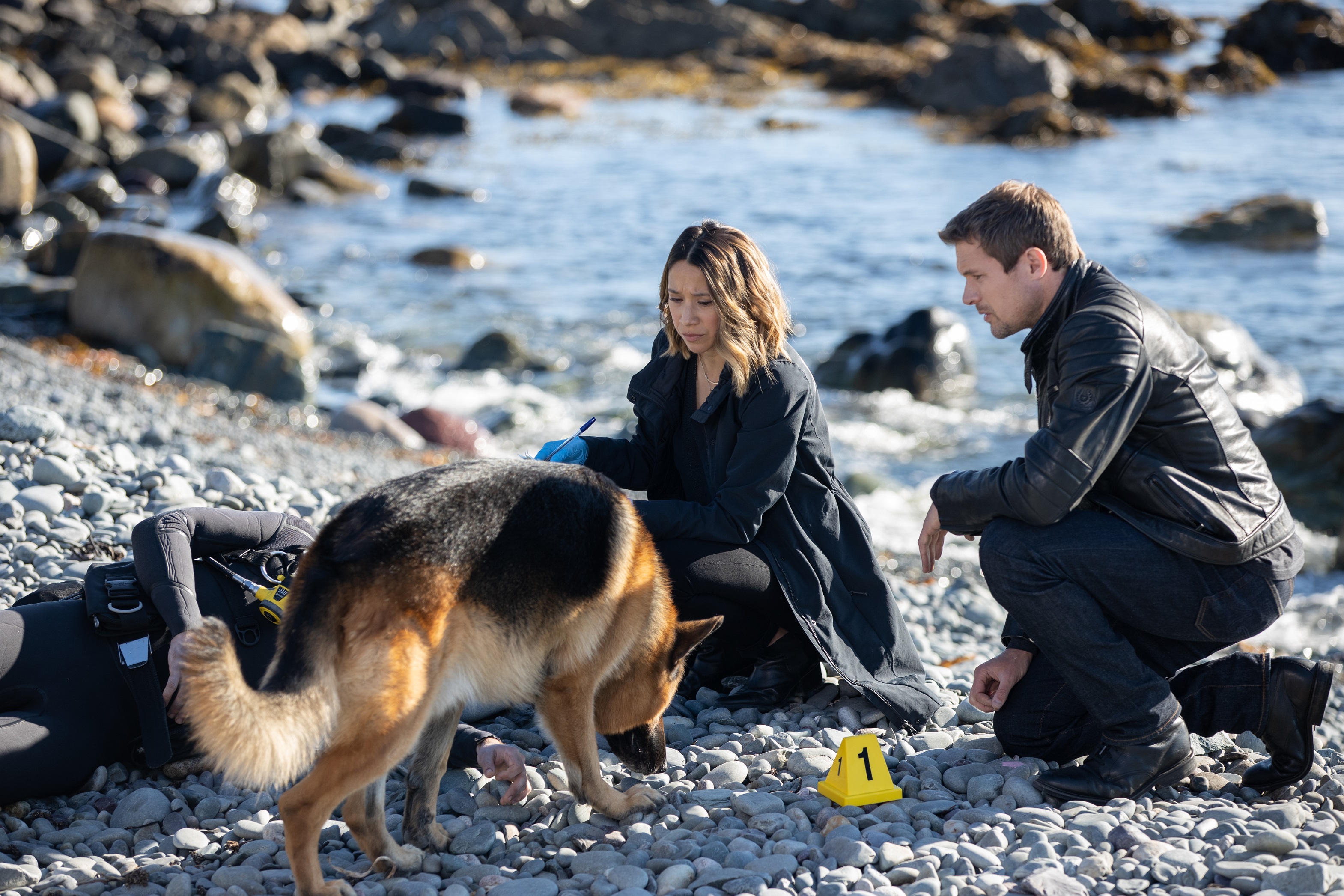 The female-driven series from Montreal-based Pixcom joins returning originals Hudson & Rex, Bachelor in Paradise Canada and Canada's Got Talent.
R ogers Sports & Media has announced the new, returning and original programs Canadians will see on Citytv in 2022-23, with crime-solving drama Wong & Winchester from Montreal-based Pixcom joining its originals slate.
Set for mid-season, Wong & Winchester starts production this summer in Montreal with Grace Lynn Kung (Transplant) and Sofia Banzhaf (Closet Monster) starring as unlikely investigative partners. The network describes the one-hour series as a "light and fun female-driven buddy detective procedural." Lionsgate will distribute the program internationally, outside of Canada.
Hollis Ludlow-Carroll is creator and co-showrunner of Wong & Winchester, alongside co-showrunner Chris Pozzebon. Executive producers are Nicola Merola and Charles Lafortune, and Nathalie Cecyre is producer.
Other Citytv programs revealed ahead of the full Rogers Sports & Media Upfront presentation Tuesday (June 7) afternoon include original Hudson & Rex (pictured) with a 20-episode order for its fifth season, airing Sundays at 8 p.m.  The new season of the canine-cop procedural, produced by Shaftesbury and Pope Productions, is currently in production in St. John's and will have a two-episode story arc set in Northern Ontario.
Citytv original Bachelor in Paradise Canada from Toronto-based Good Human Productions will return over the course of mid-season and summer 2023. Bachelor alum Sharleen Joynt joins Bachelor in Paradise Canada as new host alongside returning resident bartender Kevin Wendt for season two.
Original production Canada's Got Talent will also return in mid-season, after its return brought in an average of 1.4 million viewers, becoming Citytv's most-viewed original series in over a decade. It's produced by Fremantle, SYCO Entertainment and McGillivray Entertainment Media, in association with Citytv.
Titles on the drama acquisitions front include the Quantum Leap reboot starring Raymond Lee on Mondays at 10 p.m. The series takes place 30 years after the end of the original, featuring a new team picking up the Quantum Leap project where it left off.
The rest of Citytv's dramas will be familiar to franchise fans, with the Wednesday lineup of Chicago Med, Chicago Fire and Chicago PD, and the Thursday lineup of Law & Order, Law & Order: SVU and Law & Order: Organized Crime.
Other unscripted titles include Bachelor in Paradise, which will begin a new season this fall, airing back-to-back two hour broadcasts on Monday and Tuesday, and favourites American Idol and The Bachelor. Game shows Press Your Luck and Celebrity Family Feud, as well as unscripted shows The Bachelorette, America's Got Talent and So You Think You Can Dance are already debuting new seasons this July.
Citytv will have one new comedy acquisition with George Lopez's new series Lopez vs. Lopez, a multi-camera effort also featuring his daughter Mayan Lopez. It will air Fridays at 8 p.m., leading into a returning Young Rock, beginning this fall after the conclusion of the second edition of game show Capital One College Bowl.
Rogers is also bringing two long-running U.S. shows to Canadian audiences: Dateline, which will be in its 31st season when the news magazine debuts this fall in the 9 p.m. Friday slot, and Jimmy Kimmel Live!, which will be airing in the 11:35 p.m. slot on weeknights. Kimmel previously aired on Citytv from 2012 to 2014, before moving to CTV Comedy and then CMT Canada until 2018, and has not aired on a Canadian network since.
As a result of Kimmel joining the lineup, the CityNews Tonight newscast, which currently airs from 11 p.m. to 12 a.m., will be shortened to 35 minutes.
"The CityNews team will continue to deliver its award-winning local news coverage from 11 p.m. to 11:35 p.m., each weeknight," said Hayden Mindell, VP of programming and acquisition, news and entertainment, at Rogers Sports & Media. "The addition of Jimmy Kimmel Live! presents CityNews Tonight an opportunity to grow its audiences as the lead-in for the popular late night talk show. We're confident that this schedule change will help our outstanding local journalism to reach even more audiences."
Finally, Citytv will be adding The Jennifer Hudson Show to its daytime broadcasts when it begins this fall, joining a lineup that already includes The Kelly Clarkson Show.
Rogers also announced one new series coming to FX Canada: The Old Man, starring Jeff Bridges as a former CIA operative on the run from assassins and the FBI.
The company is also bringing back Level UP, a four-week mentoring initiative between Reelworld and Rogers Sports & Media, for its second year. The program provides on-the-ground experience to emerging Canadian directors and writers who identify as Black, Indigenous, or people of colour.
This story originally appeared in Media in Canada
With files from Victoria Ahearn
Photo courtesy of Shaftesbury